instagram.com/jamiepchapman
See Dog the Bounty Hunter's Daughter-in-Law Jamie Sporting Darker Hair in a Throwback Pic from 2017
"Dog the Bounty Hunter's" daughter-in-law Jamie Pilar Chapman shares a throwback photo from 2017 on her Instagram and looks completely different with her darker hair color while sporting a semi-transparent long sleeve dress.
Jamie Chapman is married to Duane "Dog" Chapman's son Leland. Leland, 44, is the second eldest of 12 children and is also a bail bondsman and a bounty hunter like his dad, whom he worked with on multiple occasions and TV.
Jamie, 31, model and businesswoman, is known for her long and luscious platinum hair. But in her throwback post, she seems to miss her old days when she had significantly darker, half-blonde half-brunette dyed hair.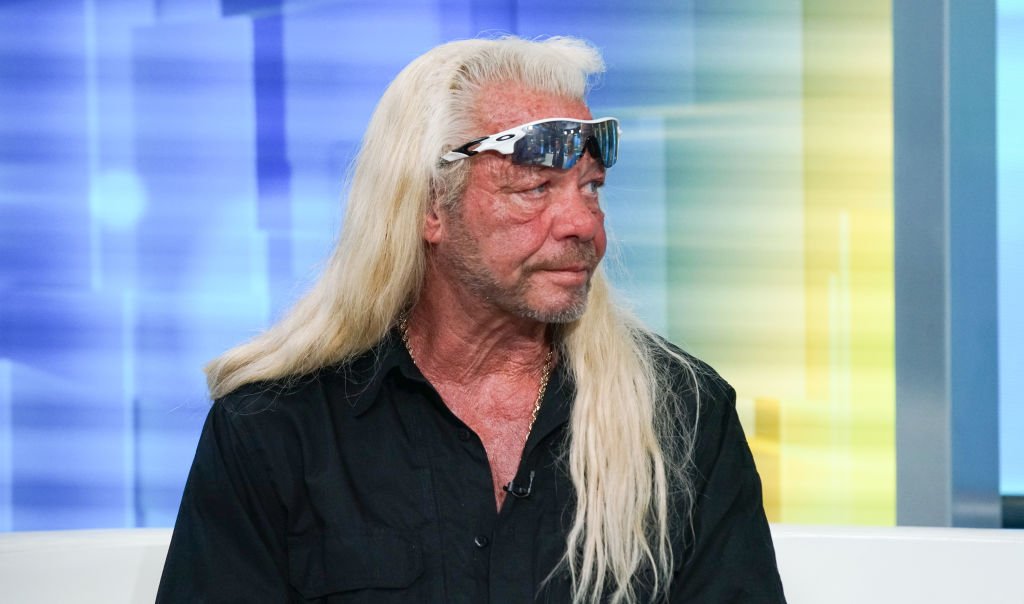 Duane Chapman visits "FOX & Friends" at FOX Studios on August 28, 2019 | Photo: Getty Images
Around late summer 2020, rumors started among their followers that the couple was separating and getting a divorce. Jamie's actions, such as removing a part of her Instagram bio that states she's Leland's wife, fueled it.
However, in December 2020, Jamie put an end to the rumors by posting a self-made birthday celebration video for her husband Leland, adorned with the rock band Toto's famous song "Love Isn't Always On Time," saying:
"Happy Birthday to my husband @lelandbchapman 🤍🎈Here's to another trip around the sun! I hope today is filled with love & laughter."
In the first couple months of this year, Jamie showed some signs that she was disturbed by the continuing quarantine and its oh-so-complained-about-by-everyone side effect of putting on extra weight due to an inactive lifestyle.
Her recent posts show that she is determined to change that, to the point of adding high-intensity interval training and cardio back into her workout mix, even starting a strict dieting regimen again to support and enhance the training results.
[Jamie Chapman] proudly shows off her slim figure and flat tummy while sunbathing on Panama Beach, Florida, next to her husband.
Meanwhile, the internet is reacting to a different story within the extended family. Her father-in-law Duane has been dating Francie Frane and even got engaged barely a year after losing his wife Beth to cancer in 2019.
Bonnie, Dog's youngest daughter, decided to defend her father against the hordes of online fans' angered responses for dating and getting engaged so quickly after Beth's passing. So she answered them by saying:
"Your opinion is invalid. My mother would've wanted him to be happy. Now please shut up and let my dad live in peace."
While the spotlight of the online angry crowd is on other family members, Jamie and her husband Leland seem to have made up and are living a happy life. Jamie even rewrote her bio to show their marriage.
It also seems that Jamie's efforts in losing weight are not in vain, proved by one of her recent posts on Instagram. She proudly shows off her slim figure and flat tummy while sunbathing on Panama Beach, Florida, next to her husband.
At the same time, Duane seems to not care about being under fire about his relationship. Instead, he claims their bond started over passing exes, with Francie also losing her spouse Bob to cancer just months before Beth's passing.
The Chapman family is quite large and definitely a rocky one, and their exciting story is still ongoing. Only time will show if the current happy state of its members is going to be long lasting, although, at the moment, they sure hope so.
Please fill in your e-mail so we can share with you our top stories!