Don Lemon & His Fiancé Tim Malone Look Chic In Striped Suits & Hats in Recent Pics
CNN primetime anchor Don Lemon has been dating Douglas Elliman real estate agent Tim Malone since 2016. Malone recently shared fabulous photos of him and his groom-to-be.
"CNN Tonight" anchor Don Lemon has been engaged to his fiancé, real estate agent Tim Malone, since 2019. The charming pair have always been a fan favorite, especially with their heart-warming couple photos on social media. 
In a recent post on Instagram, Malone had his and Lemon's fans grinning ear-to-ear with a series of fabulous photos of them all dressed up as they headed out to have a fun-filled day to celebrate a friend's birthday.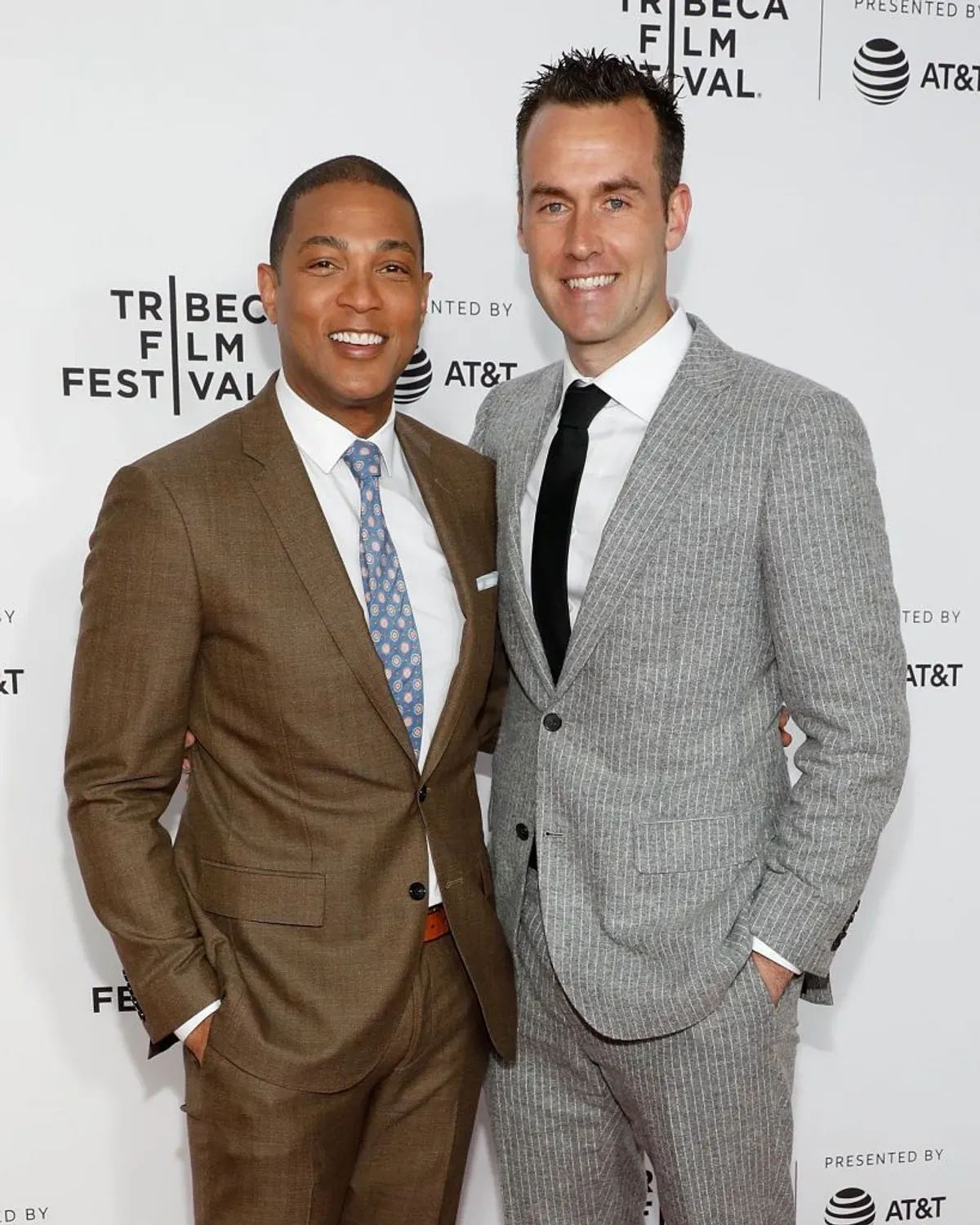 Both Malone and Lemon looked dapper in their outfits. The former was stylishly dressed in a red suit jacket with white and blue stripes, which he matched with a white shirt and pants.
Lemon, on the other hand, looked as charming in a white striped jacket, white pants, and a brown and black hat to complement his fiancé's brown and red hat. Malone then captioned:
"Such a fun time celebrating @danielbenedict birthday last night 🥳 A Roaring 20's Soirée for the birthday boy!"
The lovebirds perfectly executed the theme of the birthday party. They completed their '20s looks with a cigar for Malone and a cane and a tobacco pipe for Lemon. 
The other snaps included other fabulously dressed friends from the birthday party. Fans were thoroughly amused by the pair's outfits and gushed endlessly over how perfect they looked together.
Lemon's revelation about his and Malone's relationship shows they are working hard to move on to the next phase of their union.
Malone's endearing post on his and Lemon's day out with friends only serves to remind their fans of what an adorable couple they make. Since getting together in 2016, they have come a long way to be where they are today.
Just weeks ago, Lemon shared some surprisingly delightful news about his and Malone's relationship as they plan to move things along. He shared his dreams of starting a family on the show, "Tamron Hall." He said:
"Yes, I'm thinking about starting a family. We got to get married first. And we're waiting for COVID to be over to do that because I just don't think it's a good time."
Lemon added that he and his fiancé are already thinking about starting a family but are still unsure on whether they would adopt or do so via surrogacy. 
Lemon's revelation about his and Malone's relationship shows they are working hard to move on to the next phase of their union. 
The real estate agent and show anchor also recently moved Lemon out of his 1,400-square-foot Harlem condo. Malone was unsurprisingly in charge of the listing and sold off the spacious condo for $1.525 million.
While things are changing fast in Lemon's personal life, quite a lot has also been happening in his career. Recently, it was revealed that "CNN Tonight with Don Lemon" is ending after a seven-year run. 
Fans of the show and its anchor were thrown into a frenzy, but their fears were soon soothed when Lemon clarified that he is not leaving CNN and he is only getting a new show titled "Don Lemon Tonight."
Lemon also recently opened up to The Hollywood Reporter about his and "Cuomo Prime Time" anchor Chris Cuomo's new podcast, "The Handoff." Things are certainly looking great for Don Lemon!