Meghan McCain Stuns in a Brushstroke-Print Macy's Dress and Gets Candid About Her Clothing Size
Meghan McCain shocks her followers on Instagram with her new brushstroke-print dress from Nina Parker's plus-size line with Macy's and gets real talking about postpartum body changes and plus-size struggles.
In a recent Instagram post, Republican columnist and author Meghan McCain took her fanbase's breaths away with her new eye-catching dress. Getting it from the long-time-famous store Macy's, she also looks pleased with the variety.
The usually-black-loving fashion sense of McCain seems to have evolved to be a bit more colorful in recent times. Combined with her fair skin tone and bright blonde hair, she looks to have found a way to hold onto that pregnancy glow.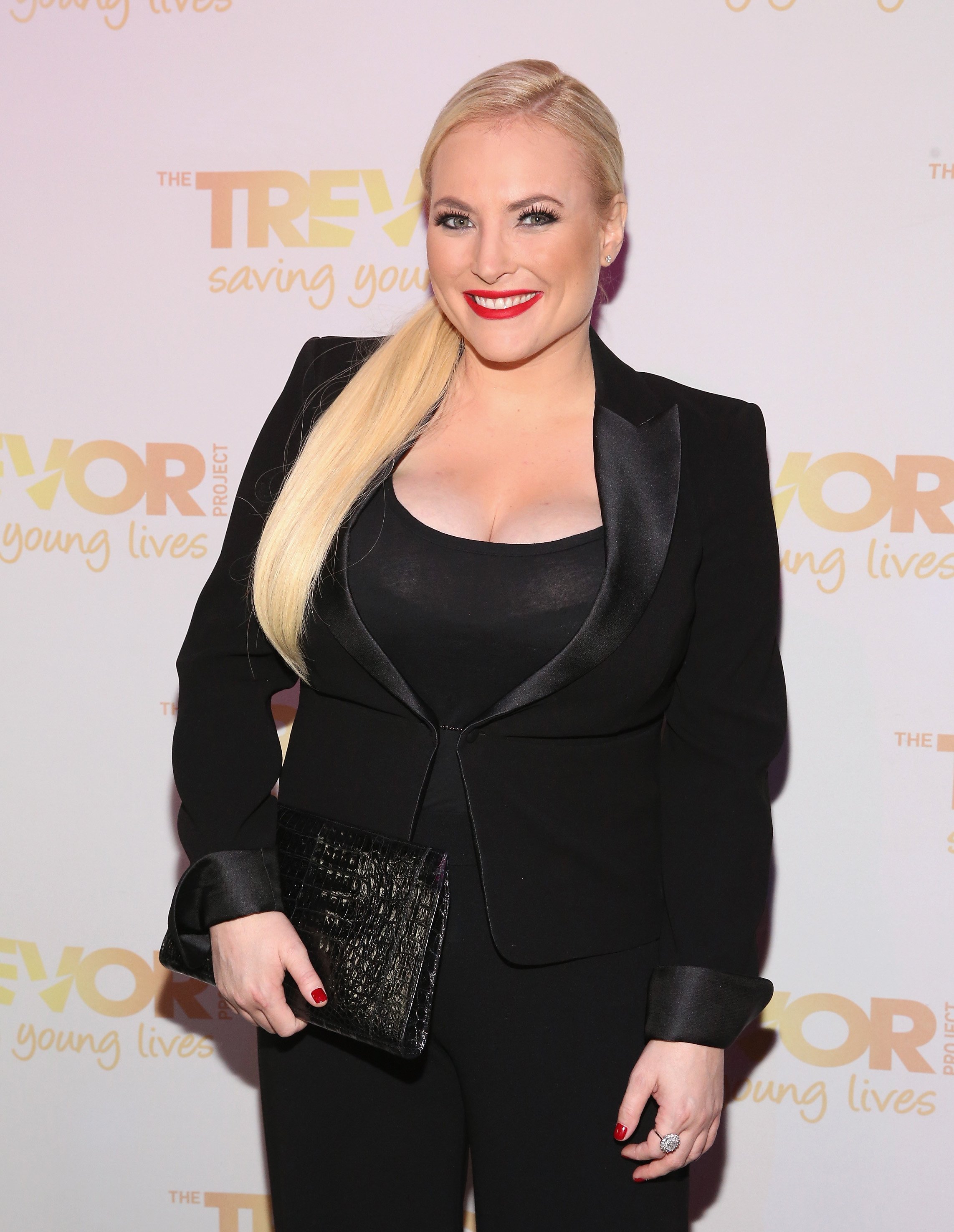 Publicly mentioning that she is a size 14, McCain looks to love the new plus-size line by Nina Parker at Macy's. Showing an eagerness to go back for more dress shopping, while she subtly advertises body positivity on her post.
McCain also opens up this subject on her Instagram stories. She talks about the changes her body went through, especially after giving birth to her daughter Liberty with her husband, Ben Domenech. She also mentions how her body feels, saying:
"I just feel like everything in my body moved around. Like everything is in a different place and everything feels different."
This is apparently not the only kind of change McCain had happening in her body after giving birth. She has experienced the most feared side effect of pregnancy: gaining weight. She's not afraid to talk about it casually, though.
Just throwing in the fact that she went up a full size between sentences shows how comfortable she is in her own skin. Plus-size struggles are becoming quite common these days, but efforts from people like her make life a bit easier.
[Meghan McCain] is constantly making new posts and sharing her opinions about modern problems.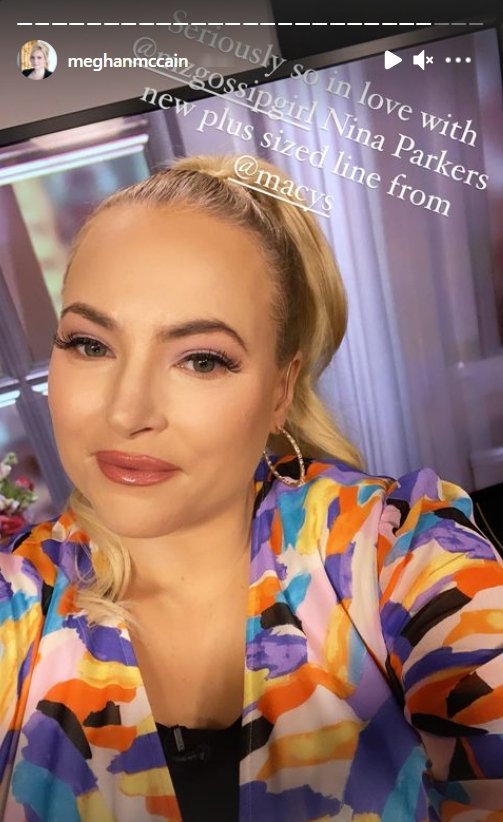 McCain also tries to draw attention to the importance of mental well-being. For example, giving birth is already stressful, but doing so during a pandemic dials the stress levels up to 11 and exacerbates the potential postpartum depression.
However, she seems determined to stay positive and keep her spirits up during these hard times. Not shying away from sharing it with everyone, she freely speaks her mind addressing the situation in her posts, saying:
"I want to be healthy — and I am — but I also want to go out and drink and eat and celebrate life with my friends."
McCain also is very active about other social topics, especially on Instagram. She is constantly making new posts and sharing her opinions about modern problems. This, in turn, is encouraging her followers and creating a safe space. 
She also draws a lovely family picture with Domenech and Liberty, strengthening her kind image. She has previously expressed an opinion that conservative men are taking matters like family and marriage seriously.
However, sometimes things may pile up, and life can be tiring for even a strong person like McCain. This was evident in last week's post on her Instagram account, documenting a weekend getaway with her husband.
Nevertheless, her strong spirit and her positive attitude is a definite example in today's world. With at least one more future McCain woman in the family, we can be sure her values will live on and continue inspiring people.