See Steph and Ayesha Curry's Special Moments during Their Vacation through Shared Photos
American professional basketballer Steph Curry showcased some lovely moments he shared with his wife on his Instagram page. The lovebirds dished out enviable couple goals.
When it comes to NBA couples, Steph Curry and his wife Ayesha Curry's love is a slam dunk. The lovebirds not only share amazing pictures of their family on Instagram, but they also showcase the cutest couple moments.
On Tuesday, the professional basketballer shared some amazing moments of him and Ayesha on vacation. With a slideshow, the star was sure to leave his Instagram lovers wanting more.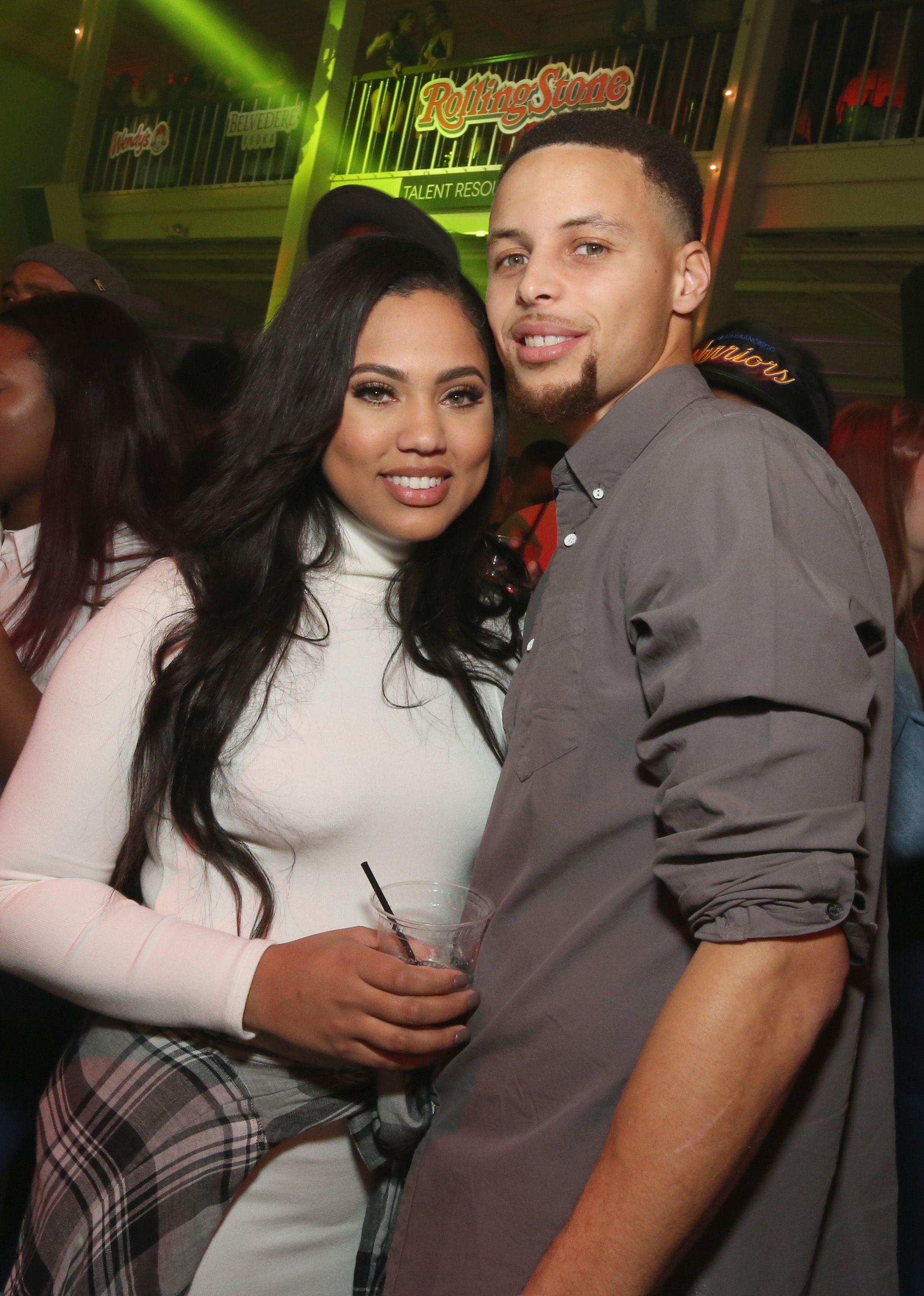 In the first snapshot, 32-year-old Ayesha held onto her husband from behind. With her eyes closed, it was evident that she was feeling the moment. The sun rays played perfectly on their skin.
The second and third slides showcased the couple feeling happy. Their big smiles could not be hidden, and Steph looked like the perfect husband. The post was given a caption that read:
"Everything happens as it should… blessed and highly favoured. Always."
In the fourth snapshot, the husband and wife showed some skin. The cookbook author donned a blue bathing suit, and her husband was spotted shirtless. Ayesha's well-trimmed figure looked appealing.
The last two slides were all about Steph. He enjoyed the beauty of a golf course while donning a white shirt over blue shorts. The 33-year-old was also seen looking at the skies with a telescope. 
[H]er husband made himself available in her defense.
Fans and followers were itching to air their views and did not hesitate in flooding the comments section with lovely words. A user said the couple is amazing. 
A second follower tagged the basketball legend "the greatest of all time." A third user noted she is a very big fan of the lovebirds. The list of complimentary comments was a long one.
The love journey between the duo is always worth talking about. After meeting in church, Steph and Ayesha became childhood sweethearts. Their love grew deeper, and the duo tied the knot in 2011.
Despite the ups and downs that accompany marriage, the icon and chef continue to wax stronger by the day. Their marriage is blessed with three beautiful children, and next month, the lovebirds will celebrate ten years of marital bliss.
Being married to a superstar comes with its fair share of self-doubt, and Ayesha shared her thoughts on an episode of "Red Table Talk." Her statements were not soothing to some people, and the mother-of-three received some backlash.
However, her husband made himself available in her defense. He shared a post on his Instagram story where he noted that he was proud of his wife for being authentic.
Steph was not the only celebrity to defend the 32-year-old. The likes of Jada Pinkett-Smith and Gabrielle Union were also impressed by Ayesha's words. Union noted that her revelation would help other women who felt the same way.