Kelly Osbourne Opens up about Having Kids Amid Her Struggle with Alcohol Addiction
During a recent episode of the "Red Table Talk," Kelly Osbourne got candid about her struggle with alcohol addiction and how it affected her life.
For years, the "Red Table Talk" has been a show where people voice out their vulnerability and show how simple and human they are.
This time around, in a recent episode of the show, Kelly Osbourne spared no detail when talking about her struggles with alcohol addiction and how it had affected her life.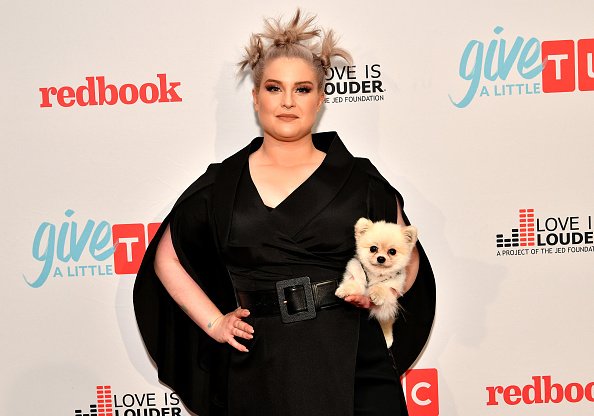 Co-host Jada Pinkett Smith asked the 36-year-old if she felt her battle with her drinking habit had robbed her of certain experiences in life, and Kelly admitted that it had.
Kelly confessed that she would have loved to be married and have children like her brother Jack Osbourne, but that was not in the cards for her as she had to face her struggles.
Kelly pointed out her parenting skills would not have been healthy for a child because of her addiction. She noted that motherhood was not in the picture for her.
The former "Fashion Police" co-host impressively went four years sober but revealed in April that she had relapsed. The 36-year-old shared the touching news on her Instagram Stories with her fans.
The reality star also opened up on her gastric sleeve surgery. 
Kelly noted that she was not proud of her relapse but had promised to be honest with her fans on her road to recovery. Since then, she has been taking it a day at a time.
The UK native revealed that her relapse occurred after she suffered a nervous breakdown towards the end of the COVID-19 inspired lockdown.
Kelly admitted she went through the lockdown normally and had everything under control until she decided to fall back to old habits and realized she had crossed a line.
The television host revealed that during her addiction, she never went to work sober, and she became overly self-conscious due to her excessive weight gain.
Speaking of her addiction, Kelly, the daughter of Ozzy and Sharon Osbourne, confessed that she started relying on drugs after a prescribed Vicodin helped quiet her insecurities as a 13-year-old.
Kelly, whose family has a history of addiction, started using Percocet and afterward relied on heroin. At age 19, she was taken to rehab to work on her recovery.
The 36-year-old credits having a supportive environment for her recovery journey. Kelly has leaned on her family, especially her dad and brother Jack, who has been sober for 18 years. 
During her time at the red table, the reality star also opened up on her gastric sleeve surgery, which helped her lose 85 pounds. Kelly, who denied having plastic surgery, revealed that her gastric sleeve surgery, which made her healthier, gave her a fighting chance.