Kelly Osbourne Reveals Her Boyfriend Helped Kick-Start Her Sobriety Journey after a Relapse
Kelly Osbourne opened up in an interview about relapsing after nearly four years of sobriety. Thanks to her boyfriend, she was able to get back on track with just a look.
Kelly Osbourne recently talked about relapsing on Dax Shepard's "Armchair Expert" podcast. She explained that she had no idea what had happened since everything was going so well for her. 
One time, Osbourne said she saw a woman drinking a glass of champagne while sitting at the pool, alone. She convinced herself that she just wanted one of them and was okay with it.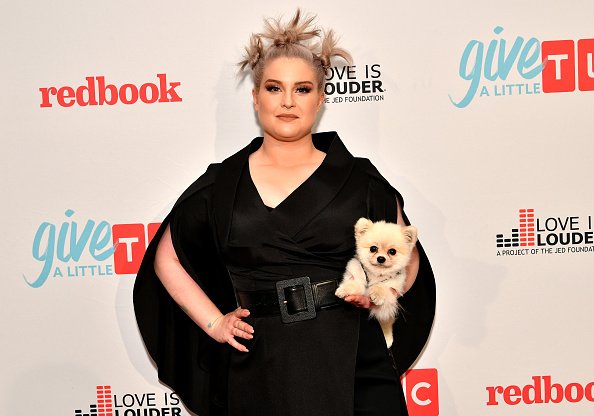 Later, after some time had passed, Osbourne thought she could do it again since she had already done it before. According to her, she was in a downward spiral two weeks after that time. 
But Osbourne insisted that she had not used drugs since she's taking anti-depressants and is reluctant to mix them. The person who helped her get back on track was her boyfriend.
Despite not directly naming her boyfriend, Osbourne has recently been linked to acclaimed cinematographer Erik Bragg. They had been dating for five months, according to reports.
As she described the relationship as the most fulfilling of her life, Osbourne said her boyfriend constantly calls her out on her decisions. But when it came to her relapse, he didn't have to say a word.
The star revealed that she had lost 85 pounds after having sleeve gastric surgery last summer.
"He didn't say anything," Osbourne explained. "He just gave me a look. It was while he was working out, and I just sat on the couch watching him work out while I was drunk, and he was doing a burpee."
Osbourne, who is known for her appearances on the reality TV series "The Osbournes," called the video she shared on her Instagram account, in which she admitted her relapse, her insurance policy.
In another interview, Osborne said she had been strengthened in her determination to stay clean because of her most recent relapse. In the end, the star observed that it would not be easy.
Osbourne emphasized that she came clean and decided to share her relapse with the public to help others who might be going through a similar experience rather than suffering alone.
The star revealed that she had lost 85 pounds after having sleeve gastric surgery last summer. Her slimming down is part of a broader effort she has been making to improve herself as an individual.
According to Osbourne, when she saw herself in the mirror, she wanted her body to match the mind because she spent years developing her mind before working on her body, and now it's about the soul.