Michael Gambon Is Married and Shares Kids with a Mistress 25 Years Younger – Meet His 2 Families
"Harry Potter" actor Michael Gambon splits his time between his wife's home in Kent and his girlfriend's house in West London. With the latter, Gambon has two young sons.
Sir Michael Gambon is an Irish actor born into a working-class family in October 1940. His mother, a seamstress, and father, an engineer, moved to London to assist with the city's post-war rebuilding when Gambon was a kid. 
According to Gambon, he was a "troublemaker." He left school at 15 and started working as a toolmaker at Vickers-Armstrongs Limited, an engineering conglomerate.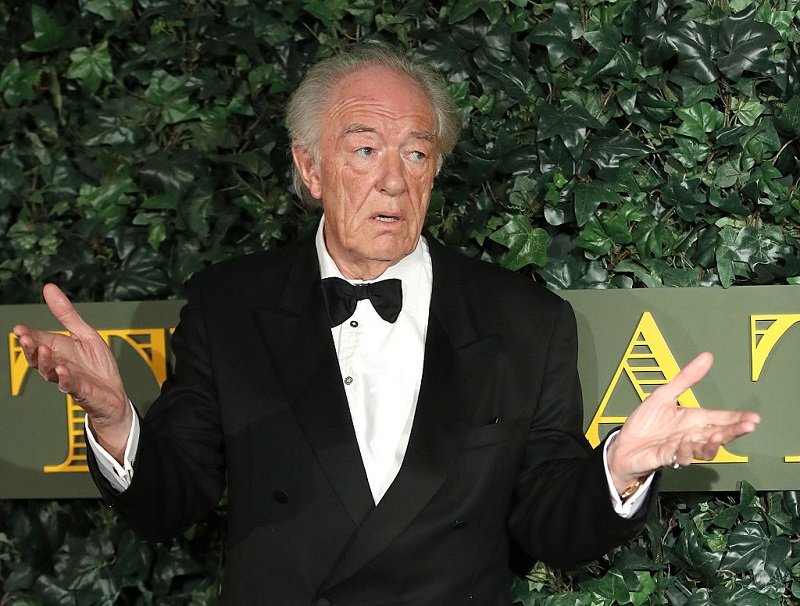 MICHAEL GAMBON'S CAREER
Shortly after that, he helped to build sets as a volunteer at the Unity Theatre. Eventually, he made his acting debut and became a founding member of Laurence Olivier's first National Theatre company.
Gambon's acting skills were outstanding from a very young age. Even in his 20s, his performances of Othello, Volpone, and Lear made him a respected actor.
In 1980, his career skyrocketed after portraying the title character in John Dexter's production of "Galileo." From that point on, he kept working at the Royal National Theater.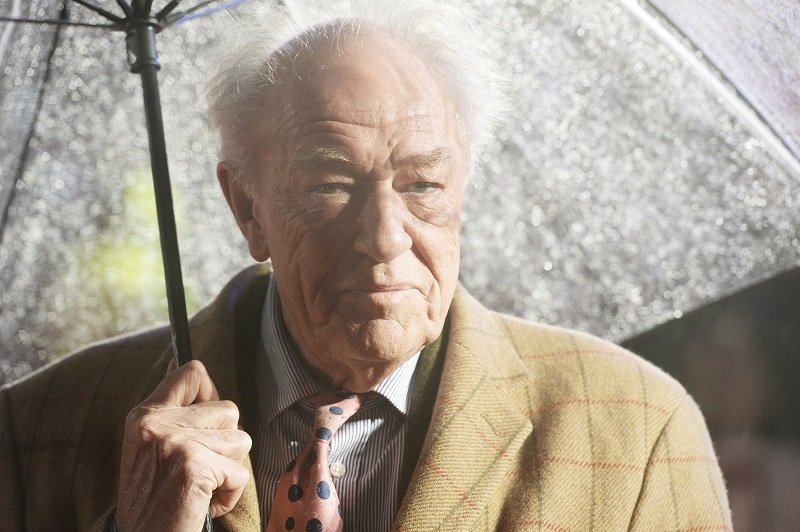 While Michael Gambon's theater career is nothing short of impressive, he has also worked in many TV shows and films, including "The Singing Detective," "Gosford Park," and "A View from the Bridge."
However, his most famous role was Albus Dumbledore in the "Harry Potter" franchise. Gambon took over that role after Richard Harris, who portrayed Dumbledore in the first two movies, passed away. 
In 2015, Gambon put an end to his theatre career due to memory issues. Now, he has plenty of time to spend with his two families in Kent and West London.
GAMBON'S WIFE AND GIRLFRIEND
The actor's career has been productive, to say the least. In recent years, though, his love life has been making headlines. Gambon and his wife, Anne Miller, tied the knot in 1962 when he was just 22 years old. 
Even though [Michael Gambon] might not be the most energetic dad, he's certainly a joyful one.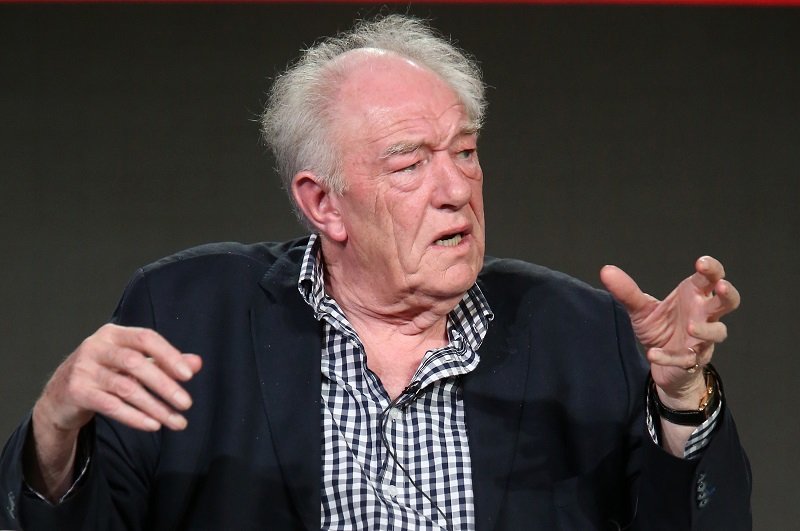 Michael Gambon and his wife, a mathematician, share a son, Fergus Gambon, who has been the Head of British Ceramics and Glass in London since 1994. 
Apart from Miller, Gambon has been in a relationship with set designer Philippa Hart, 25 years his junior, for over 20 years. According to Mirror, the actor has been dividing his time between Miller's home in Gravesend, Kent, and Hart's place in West London.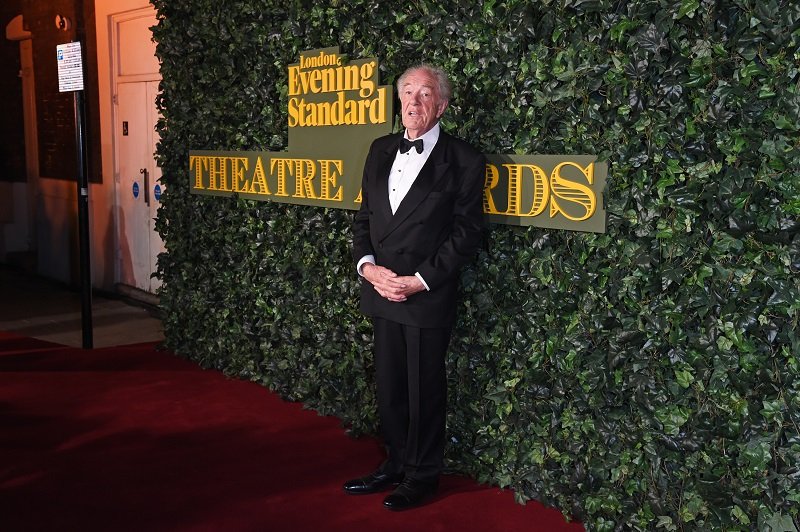 GAMBON'S ENTANGLED RELATIONSHIPS
Gambon allegedly met Hart after working together on the set of "Longitude," released in 2000. They apparently fell for each other right away as he reportedly introduced Hart as his girlfriend to his co-stars of the 2001 film "Gosford Park." 
The following year, he moved out of his family home as Miller was "devastated" by his affair, and he began living with Hart in West London. 
However, the actor and his wife apparently came to terms with the whole situation as Gambon returned to Kent a while later. It is important to point out that Hart is more than just a mistress.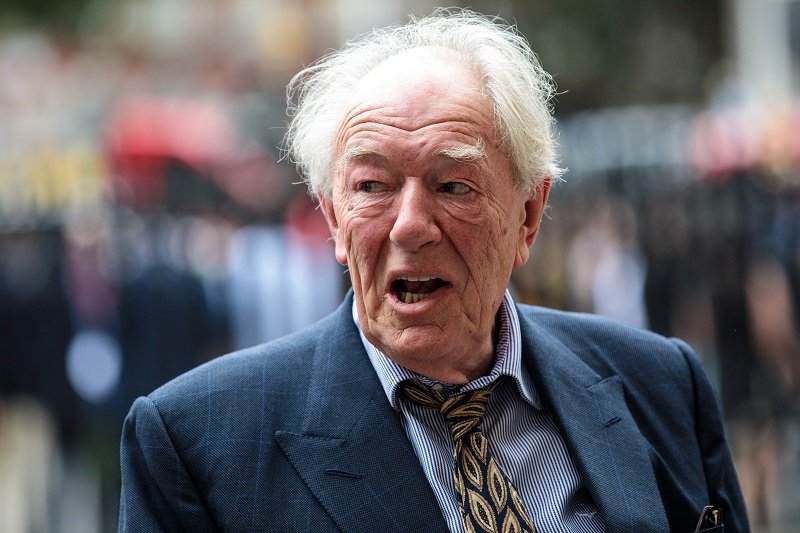 Philippa Hart and Michael Gambon share two children, Thomas, born in May 2007, and William, who joined the family in June 2009. The actor was 66 and 68 years old when his two youngest kids were born. 
Although Gambon's relationships might seem unusual, Geraldine Hasler, who attended a party in his and Miller's home, pointed out that they "are still very much married." 
According to Michael Gambon's "Harry Potter" co-star Hetty Baynes, he was never happier than when Thomas and William were on set with him, so even though he might not be the most energetic dad, he's undoubtedly a joyful one.