Kobe Bryant's Sister Sharia Reacts to Vanessa Bryant Gifting Her a Tesla Tunnel
The legendary Black Mamba Kobe Bryant died instantly in a tragic helicopter crash, leaving a beautiful family behind with strong bonds and the ability to show love through thoughtful gestures. 
Both the late Kobe Bryant's wife Vanessa Bryant and his sister Sharia Washington took to Instagram to celebrate her new gift - a Tesla tunnel. Washington thanked Vanessa for the present in the caption, writing that she is "Still Speechless."
Vanessa shared two posts, clearly joyful about her sister-in-law's chic car, the late wife of Kobe placing a red bow on it for effect. The first post showed a picture of the two in-laws hugging tightly in front of the Tesla.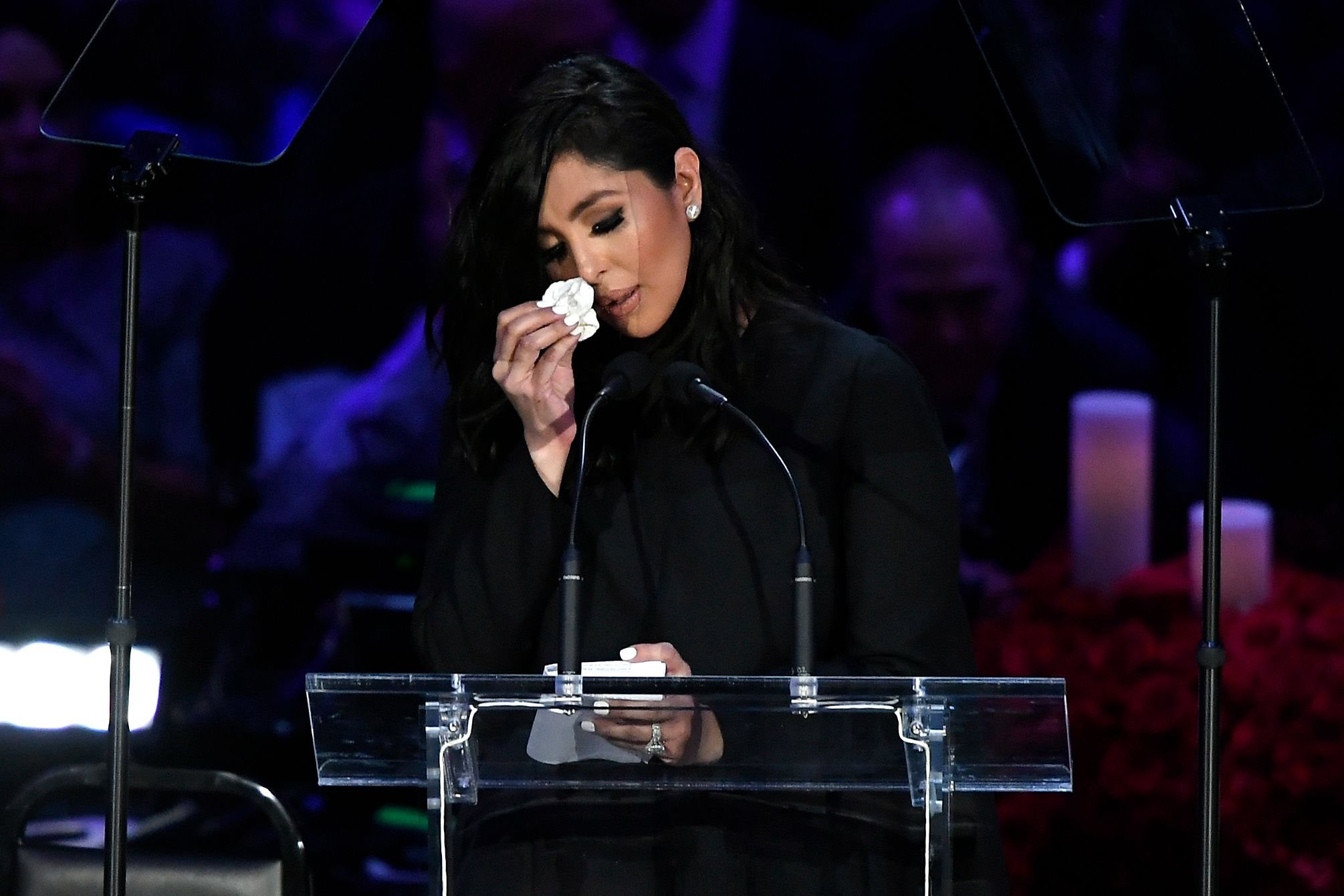 SURPRISE, SURPRISE
The post also included a video of Washington walking towards and finally sitting in the driver's seat, clearly in disbelief over the gift, even shedding a tear or two. Taking to the caption, Vanessa wrote: 
"Surprise @shariawash! We love you!!!😘❤️Tesla Tunnel, here she comes!! Vegas to Cali ☀️🌴 #BoringTunnel."
The late basketball player's wife's caption was not just empty wording. The car's name "Tesla Tunnel" is about Elon Musk's plan to create an underground transport system connecting Las Vegas and Los Angeles.
SISTER LOVE
However, it doesn't seem like Washington cares what the vehicle's name pertains to. Rather, she was fully in the moment enjoying herself in the driver's seat alongside her sister-in-law, who captured this in another post. 
Washington got a tattoo of a snake - a black Mamba to be specific, honoring Kobe's "Black Mamba" nickname.
This post also included another picture of the two sisters-in-law posing in front of the white vehicle. Many fellow celebs loved the post, Tia Mowry sending a bunch of bright red heart emojis in the comment section. 
A THANK YOU NOTE
Of course, Washington didn't forget to send her brother's wife some heartfelt gratitude for the lavish present. Taking to Instagram herself, she shared the picture of the two embracing each other in front of the car, captioning it: 
"OMG! So this happened today! Thank you so much V! 🥰 I'm still speechless! ❤️ This is absolutely amazing ❤️Love you!! 😘 ."
It was made clear by all three posts how authentic and deep the bond is between the two. Followers noticed this, remarking on how sweet their relationship is. 
NEVER FORGET
If anything, Washington also had an incredibly close bond with her late brother. When Kobe and her niece Gianna passed away in the helicopter crash, Washington and sister Shaya Tabb stated that they were both devastated.
To commemorate their lives, Washington got a tattoo of a snake - a black Mamba to be specific, honoring Kobe's "Black Mamba" nickname. It also included Kobe and Gianna's basketball jersey numbers. 
Continuously keeping the memory of her brother alive, Washington posted rare childhood photos of the late NBA star with his siblings. These three snapshots were all of a young Kobe spending time with his two sisters. 
In the first, Tabb stood in the middle, while Kobe stood on the left, clearly and surprisingly the shortest, with Washington towering over them. She took to the caption, joking about the fact that she used to be the tallest.