Keshia Knight Pulliam's Fiancé Brad James Displays His Tattoo & Toned Biceps in Workout Video
Keshia Knight Pulliam melted many hearts recently when she shared a workout video that showcased the beautiful relationship between her and her fiancé— his body is to die for. 
"For Better or Worse" actor Brad James recently showed his fans some of the reasons Keshia Knight Pulliam decided to throw in her lot with him. 
The two are engaged, and their fans expect to hear the wedding bells anytime soon. Until then, they will settle for blatant demonstrations of love.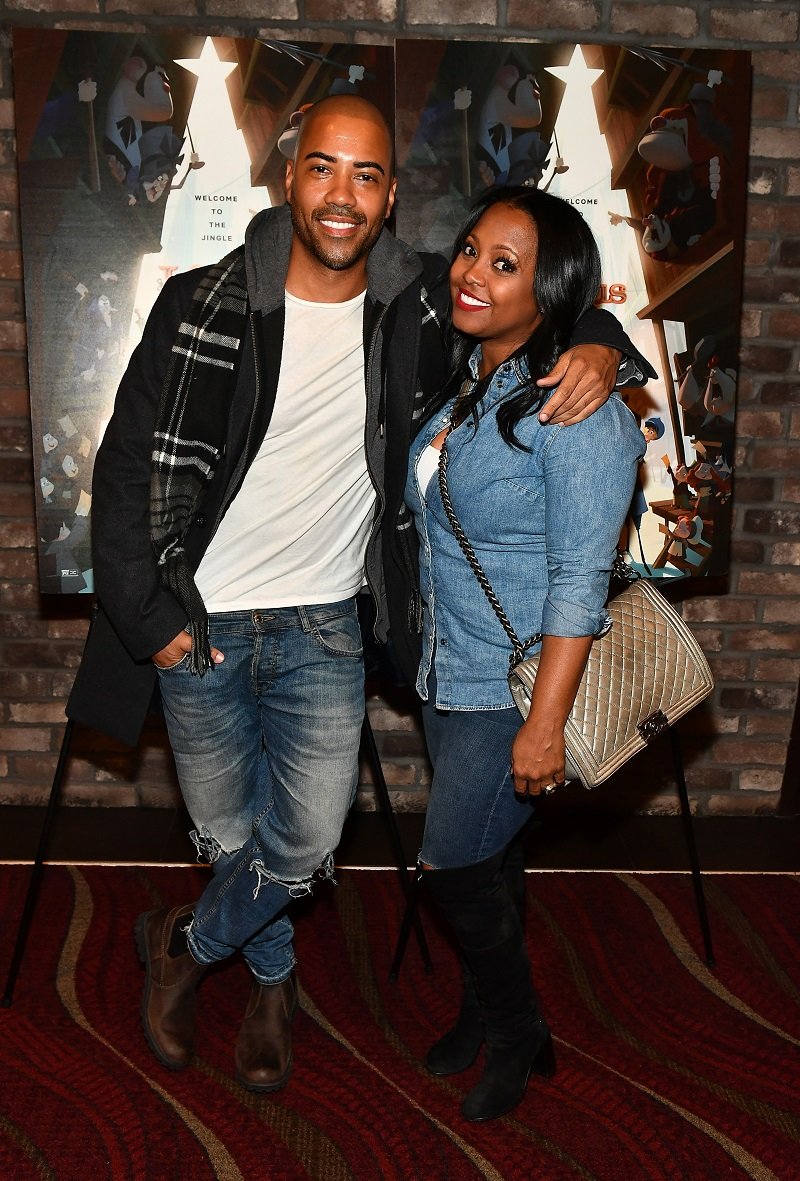 One of the latest demonstrations was shared via Instagram by Pulliam herself, and it thawed quite a lot of hearts. A workout video featured her standing over her husband–to–be as they attempted a challenging exercise. 
James was positioned for a press-up, so he mostly dominated the camera, which lay horizontally a few meters away from them. This gave anyone watching a perfect view of his toned biceps and geometric tattoo. 
They could not pull off the exercise, which depended on Pulliam being able to keep James suspended with only the tips of his toes touching the floor, and while he sounded mildly exasperated, she was hysterical. 
It was a beautiful thing to hear her laughter even as she sought to curb it enough to apologize to her fiancé, who was equally smiling indulgently while he quickly pulled off his gloves and ended the video. 
They made their relationship debut at the grand opening of Tyler Perry Studios.
In her caption, Pulliam revealed that what viewers witnessed in the footage was just one of the "silly stuff we do" and followed the statement with laughing emojis and a "Love you" hashtag. 
Her fans could not get enough of the romance. They all flocked to the comment section to express themselves, and James was among them. He wrote,
"Yooooooo... You posted this?!? Look Ma, no hands."
James and Pulliam started dating in 2019 after they met on the set of "Pride and Prejudice: Atlanta." The environment in which they met gave them time to talk and realize they needed to explore the connection.
They exchanged digits, and it was underground work after that. They made their relationship debut at the grand opening of Tyler Perry Studios later that same year. The following year saw them take it to another level when they announced their engagement. 
They both expect their union to last, especially since they claim to now know exactly what they want from marriage as opposed to them lacking experience the first time they tried. 
Pulliam's former marriage left her with Ella Grace, a daughter who, at age 3, may already be nursing hopes of becoming an entertainer like her mom. 
Not that Pulliam minds; in fact, she has pledged to support whatever her daughter chooses to pursue, be it acting, sports, or any other vocation.