'The Cosby Show' Star Keshia Knight Pulliam & Fiancé Are All Smiles Posing in Blazers (Photo)
Actress Keshia Knight Pulliam, and her fiancé, Brad James, looked adorable in a new Instagram photo while showing off cute smiles.
"The Cosby Show" star, Keshia Knight Pulliam, is all definition of happiness as she snuggled up to her fiancé, Brad James, in a new social media pic.
The 41-year old's fiancé, who is also an actor, shared the photo on Instagram in celebration of their love. The shot featured Pulliam, sporting a wide smile as she leaned on her beau's shoulder.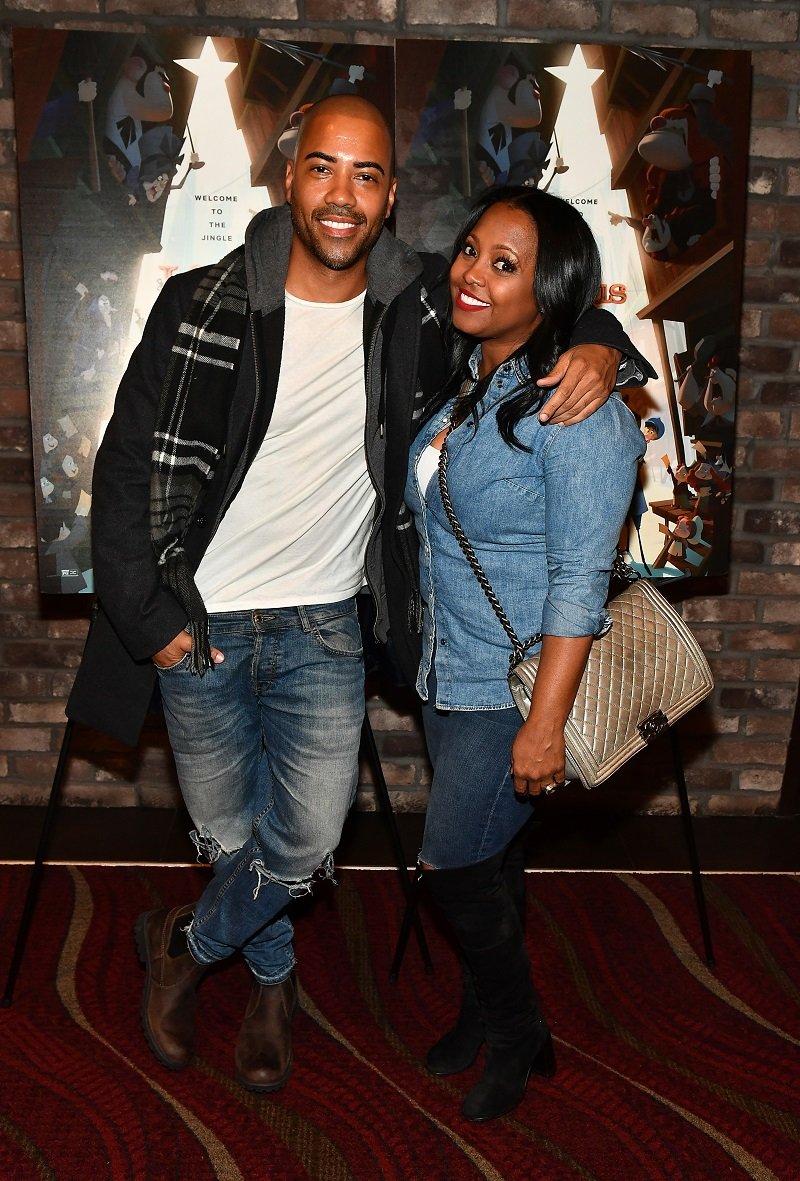 James, who also smiled in the picture, appeared happy and confident, with his arm around the actress's shoulder. Both rocked jackets in the snapshot, adding a touch of formality to their otherwise casual looks.
While Pulliam donned a white jacket, her partner rocked his in black over a matching round-neck polo. A dab of red lipstick added some glamour to the actress's beautiful look.
Following the envy-inducing upload, which James captioned with a single wink emoji, fans flooded the comment section with words of adoration to the beautiful couple.
James and Pulliam became an item in 2019, shortly after their joint appearance in the movie "Pride and Prejudice." Their romance progressed at the speed of light, with the lovebirds becoming engaged a year later.
Pulliam revealed that her split for Hartwell inspired the baby's moniker.
The twosome announced their engagement in December via exciting posts on their respective Instagram accounts. Pulliam made the big reveal, sharing a picture of herself carrying her 4-year-old daughter, Ella Grace, as James stood beside them.
Via caption, she confirmed that she said yes, before going on to reiterate her love for her soon-to-be husband. James shared the same picture on Instagram, adding the hashtag #engaged to his caption alongside a ring emoji.
The couple never shies away from screaming out their love for each other on social media. During James' 39th birthday, the actress shared a loved-up birthday tribute to her beau, adding that she loved him to infinity and beyond.
Her engagement to her "Pride and Prejudice" co-star is hardly the first for the mother of one, who shares daughter Ella with ex-husband, Ed Hartwell.
As most fans may recall, "The Cosby Show" star and former NFL player Hartwell divorced in the summer of 2016, just days after Pulliam went public with her pregnancy.
Their marriage lasted for only six months before the NFL star filed for a divorce. In January 2017, she welcomed their daughter, taking to Instagram to reveal her name as Ella Grace.
Pulliam revealed that her split for Hartwell inspired the baby's moniker, as it only took the grace of God to see her through the tough moment.
Gladly, the star waked through her hardships without flinching, emerging on the other side stronger and more confident about what she did not want from a relationship.