Fans Are in Awe as Keshia Knight Pulliam's Boyfriend Brad James Lifts Weights in Sunglasses
Brad James, the boyfriend of "House of Payne" star Keshia Knight Pulliam, got his fans drooling over the comment section of a recent video he posted online.
Keshia Knight Pulliam is famous in the entertainment industry for many reasons, including portraying Rudy Huxtable in "The Cosby Show" and Miranda Lucas-Payne in "House of Payne."
In real life, she is known for her very short marriage to retired NFL player Ed Hartwell and her current romance with "For Better or Worse" actor, Brad James.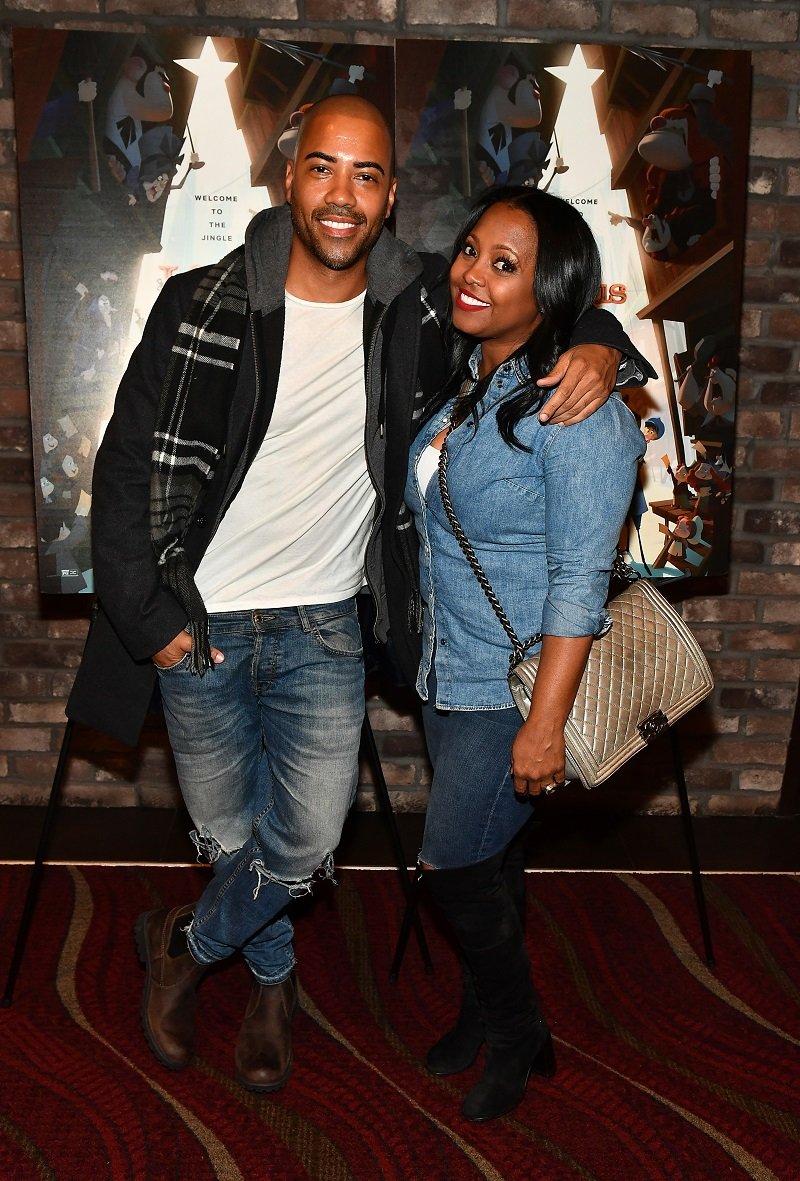 KESHIA KNIGHT PULLIAM AND BRAD JAMES
The couple went Instagram official in October 2019 when the pair attended the grand opening of Tyler Perry Studios. In the pic, Pulliam was rocking a beautiful dress while holding onto her boyfriend who put on an elegant suit.
One of the cutest aspects of the pic was that their faces were only a few inches away from each other, proving just how in love they were even at that time.
In April this year, the couple opened up about their first meeting. Although their relationship developed while working together in 2019's "Pride & Prejudice: Atlanta," they had already crossed paths before. Pulliam didn't remember it, though.
James and Pulliam played siblings in the film but they had different plans for their real-life relationship. The actor revealed that while shooting a scene, Pulliam tripped "over nothing" and fell into his arms.
BRAD JAMES WORKING OUT WITH SUNGLASSES
For some ladies, falling into James' biceps would be enough to seal the deal. For Pulliam, however, it took more than that. They spent a lot of time together on the movie set, had a lot of "down time," and the rest is history.
Speaking of James' biceps, he uploaded a short video on his Instagram account on October 16, showing himself lifting some heavy-looking weights while wearing a grey shirt and black sunglasses.
[Pulliam and Hartwell] called it quits in 2016, only six months after walking down the aisle.

As expected, many of his followers took to the comment section to praise his looks. One of them wrote that James was getting "even yummier." Another person pointed out that the actor had to be "super Dope" to work out wearing shades.
Pulliam and James are definitely a power couple. They are probably quite busy taking care of Ella, the actress' daughter with Ed Hartwell.

In March 2019, Pulliam made headlines after it was revealed that a Georgia judge didn't grant Hartwell another trial to determine whether or not he should be given Ella's joint custody.
Although Pulliam and Hartwell's divorce was finalized in 2018, they called it quits in 2016, only six months after walking down the aisle.