LL Cool J's Wife Simone Rocks Large Hoop Earrings in a New Photo Posing in a Pink Shirt
LL Cool J's wife, Simone Smith, looked up to date with her sense of style as she rocked the new pieces from her jewelry line while passing a strong message.
Simone Smith has been on a fashion row belting out tasteful looks to promote her Strength Collection and she did not miss a step with her recent post on Instagram.
The star went all out, displaying her jewelry pieces in a top-notch style. In addition, she donned a pink T-shirt that bore a strong message for women while showing off her pieces and strutting her stuff.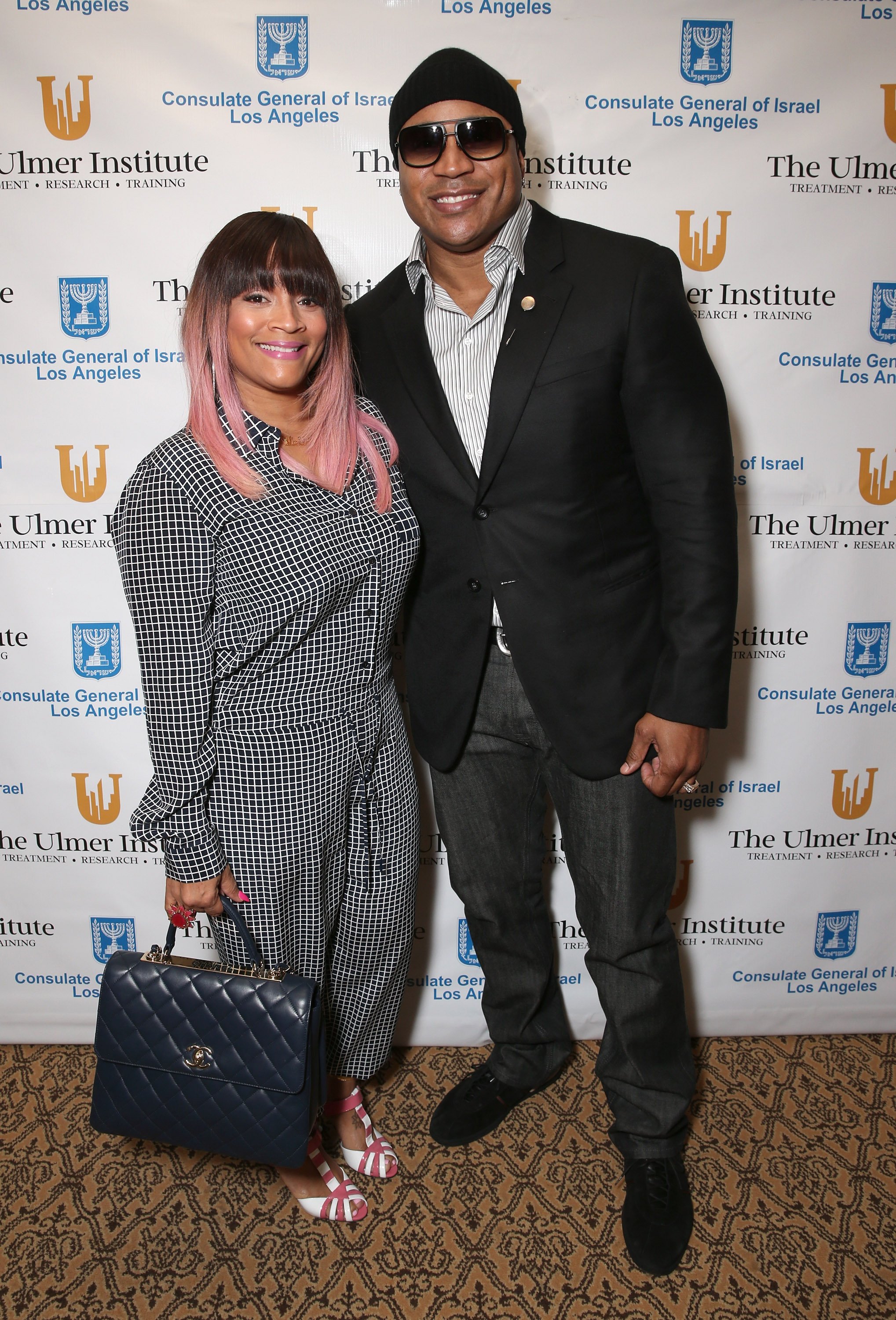 Simone's face was done up in a perfect makeup look while rocking a pair of gold hoops, wristwatch, bracelet, and neckpieces, all from her Sister Love brand which she launched in 2018. 
The star perked up her message of strength with a daring look and bold letters spelling out the thoughtful words, "Here's to strong women, May we know them, may we be them, may we raise them." Simone captioned:
"Moody Monday. Mood: Strong and vibrant. Where my strong ladies at???..." 
In 2018, Simone and the Queen of Hip Hop Soul, Mary J. Blige, put in concerted efforts to launch the Sister Love brand to combine style ideas and show the essence of women supporting women. 
The duo launched their jewelry line at the 2018 Essence Fest, and it sold out within hours. The fashion collection included one-of-a-kind hoop earrings, queen hoops, and a lollipop pendant which was a nod to LL Cool J's 1997 song, "Candy Girl." 
She and the rapper-turned-actor met in the 1980s and hit it off right from the word go. 
Blige mentioned that she decided to collaborate with Simone because she watched how the businesswoman built her brand into a successful franchise with some of her favorite jewelry pieces. 
When Simone is not blowing minds and getting sold out through her jewelry line, she reclines and enjoys her position as the matriarch in her family with Grammy-winning rapper LL Cool J. 
She and the rapper-turned-actor met in the 1980s and hit it off right from the word go. They dated for eight years before tying the knot in 1995. The pair have been together for decades, and they have four kids between them. 
While many might have witnessed LL Cool J's career when he forayed into Hollywood, the actor did not start his entertainment career with the movie industry. Instead, music was his first love.
In 1985, he launched his rap career, and through the 1980s to the 1990s, LL Cool J, real name James Todd Smith, established his sound, sold millions of copies, and bagged awards.