LL Cool J's Wife Simone Smith Defies Her Age Posing in Ripped Jeans & An Oversized Gucci Jacket
LL Cool J's wife pulled a stylish feat on social media in her latest fashion update as she combined tasteful fashion items and a chill theme alluding to summer.
LL Cool J's wife, Simone Smith, let fans know she could feel it was a cold summer as she took to Instagram backing up her claim with a protective but stylish fashion mesh.
Simone posed outdoors, sitting amid greeneries. She donned a brown Gucci puffer jacket with a pair of ripped blue jeans, a black snapback cap, and a pair of black boots.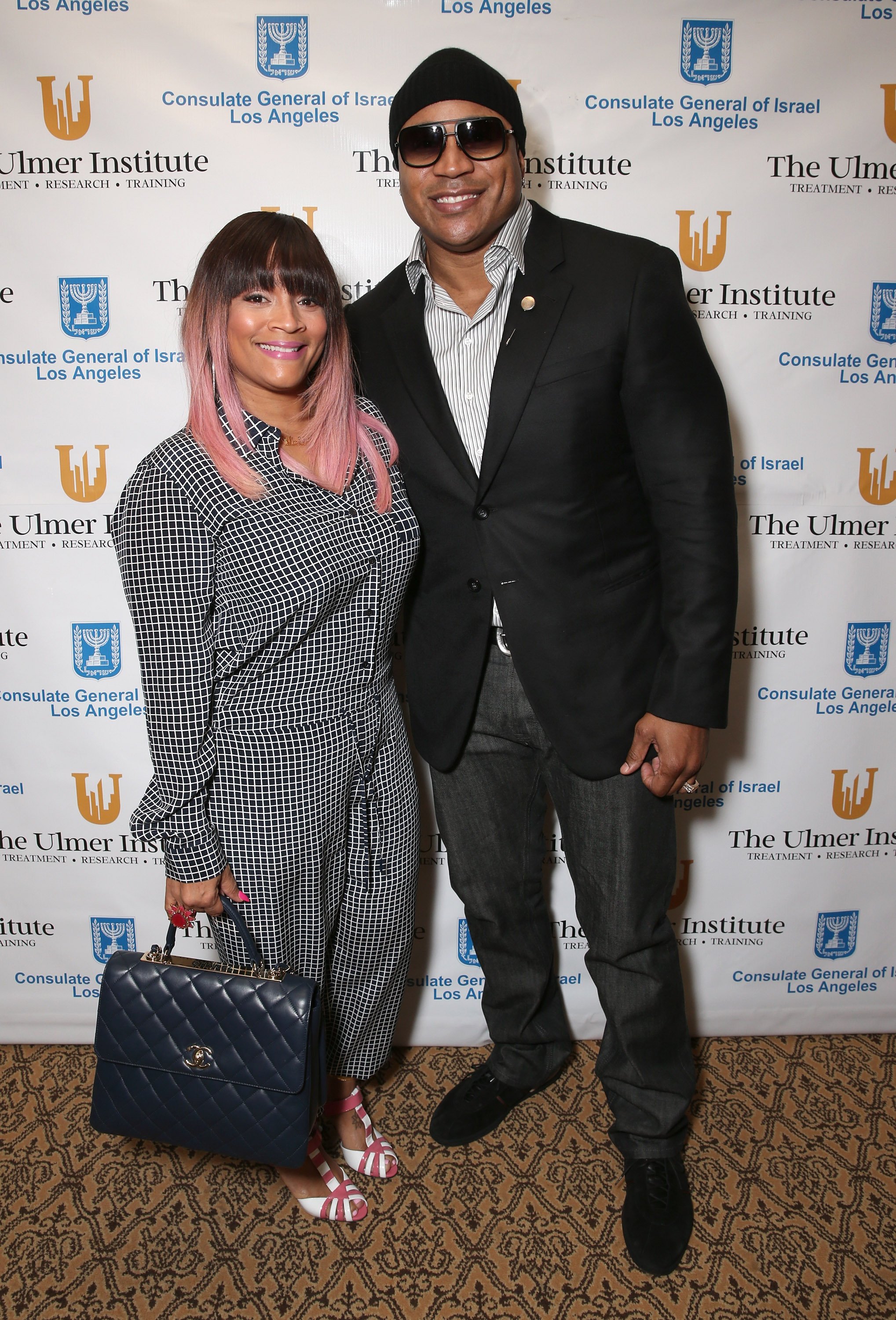 The celebrity jeweler looked laid back, sitting with her legs apart and her hands tucked into her puffer jacket. She plopped her cap on lengthy blonde braids that grazed her knees in her sitting position.
She kept a straight face as she sat on some rocks around her location. Her caption was witty, and she also added a hilarious backstory about her snazzy jacket:
"Coldest summer ever. When this jacket dropped, I was pissed I didn't make the cut. But I know someone who called someone…"
Simone is known for providing tasteful jewelry for celebrities, but long before that, she was known as the long-time wife of rapper-turned-actor LL Cool J, real name Todd Smith. 
The pair have been married for more than 25 years, but the time they met each other dates back to 1987 when they were teenagers. LL Cool J once recounted the events of the day they became acquaintances.
The star stood by her side through chemotherapy and a 15-hour surgery. 
He noted that he drove by one of his friends' place in his mom's car, and his pal had told him to meet his cousin, who turned out to be Simone. He initially declined, but after seeing her, he changed his mind.
Presently, the couple has four grown kids together. Their children are Najee, Italia, Samaria, and Nina. The Smith kids mostly chose careers off the spotlight, but they are doing well.
Najee is the oldest, and he is a celebrity photographer. Italia, who is married, is a certified real estate expert. Samaria has been pushing her denim brand for a few years now, and she has recorded success. 
Nina is the youngest, and she has decided to take their dad's career path. The youngster has a few songs out, and unlike LL Cool J's rap choice, she opted for R&B.
The "Doing it Well" crooner and his wife have had a blissful and drama-free married life, but they did weather some tough times. Such was when Simone was diagnosed with chondrosarcoma, a rare bone cancer. 
The star stood by her side through chemotherapy and a 15-hour surgery. Now, more than fifteen years later, Simone has channeled her renewed energy into charity, and with her husband by her side, she is helping people beat cancer.