Woman Who Changed Her Mind about Taking Her Own Life Is Now Inspiring Others to Stay Alive – Here's How
A young woman in England is inspiring others to stay alive after she changed her mind about taking her own life in 2018. 
A young woman named Paige Hunter was 18 years old when she found herself in a very rough time in her life. The teenager went to Wearmouth Bridge to jump and end her life when two strangers reached out to her. 
While standing on the bridge, two strangers approached her and told her she was worth more than ending her life. The comment impacted her, and she stepped away from the bridge.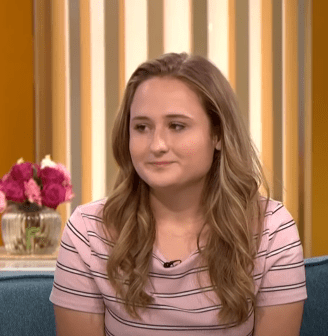 The next day, she wrote the same words on several pieces of paper and went back to the bridge and stuck them on it, in hopes that if the words had helped her, then they might be able to help someone else. 
The now 21-year-old has continued to return to the bridge and leave her "Notes of Hope." Each placard has a motivation quote and the contact number for mental health resources. Some cards read:
"Don't give up. Not now, not tomorrow, not ever. Even though things are difficult, your life matters." 
Woman who almost jumped off bridge returns to post 'notes of hope' to save other people's lives https://t.co/GvxmfqY5Pd

— The Independent (@Independent) June 4, 2021
In 2018, the BBC reported that her notes had saved six people's lives. At the time, Northumbria Police Chief Sarah Pitt called Hunter's efforts an innovative way to connect to those struggling with their mental health.
Hunter also received a commendation certificate from the police department for her notes. Pitt explained that the young woman had shown a great understanding of people who were struggling. 
A motion was launched in June 2019 at a City Council meeting... to have the notes turned into permanent placards.
Just hold on. https://t.co/qJFdjTpdu2

If you are struggling, please call The National Suicide Prevention Hotline at 1-800-273-8255

— KAT Country 103 (@KATCOUNTRY103) June 2, 2021
Hunter remained humble and explained that she never wanted to be awarded for the notes. It was just something she had wanted to do. However, she shared that many people have reached out to her to tell her that the notes helped them. 
One such person is Sarah Erica, a 25-year-old woman diagnosed with anxiety and depression in 2014. Erica came across the notes of hope in 2018 during a tough time in her life. She told the Washington Post:
"Paige is obviously fighting such a battle. To see someone who has fought through and through every day has given me motivation to want to carry on."
The notes also inspired others to put up their own words of encouragement in their towns worldwide, including Cassie Bond from Spokane, Washington, who started putting up notes on the Monroe Street Bridge.
Bond explained that she had stumbled on Hunter's story on Facebook, and it inspired her to place her own notes on the bridge, which is known locally as a suicide bridge.
Brave Paige Hunter is taking part in a #WorldSuicidePreventionDay walk in Sunderland today for @IFUCARESHARE. The inspirational notes of hope which she left on the Wearmouth Bridge have now saved the lives of 25 people. Picture by @CraigConnorNNP @northnews pic.twitter.com/AerUbEyIx6

— Kristy Dawson (@Kristy_Dawson07) September 10, 2019
In Sunderland, a motion was launched in June 2019 at a City Council meeting by councilman Dominic McDonough to have the notes turned into permanent placards. The motion gained unanimous support from the council. 
After many delays related to the ongoing COVID-19 pandemic, a plan for the placards was put into place. The town and Hunter hope to have the placards installed this summer. 
The National Suicide Prevention Lifeline is 1-800-273-8255. Other international suicide helplines can be found at befrienders.org.