Hugh Hefner's Widow Crystal Shares a Car Selfie Posing in a Green Floral Outfit
Crystal Hefner, widow of Playboy Magazine's founder Hugh Hefner shares a selfie from her car, advertising her trip with United Planet, a non-profit organization working with volunteers around the world.
Crystal Hefner, the 32-year-old ex-Playmate, is showing off her beautiful green floral dress and lovely smile, looking all kinds of happy after years of health issues and the loss of her husband, the legendary late Hugh Hefner.
Overcoming her loss with traveling around the globe and trying to find her own place, she finally settled on being a travel blogger. She also started working with United Planet, a non-profit that works to connect different cultures via volunteer work.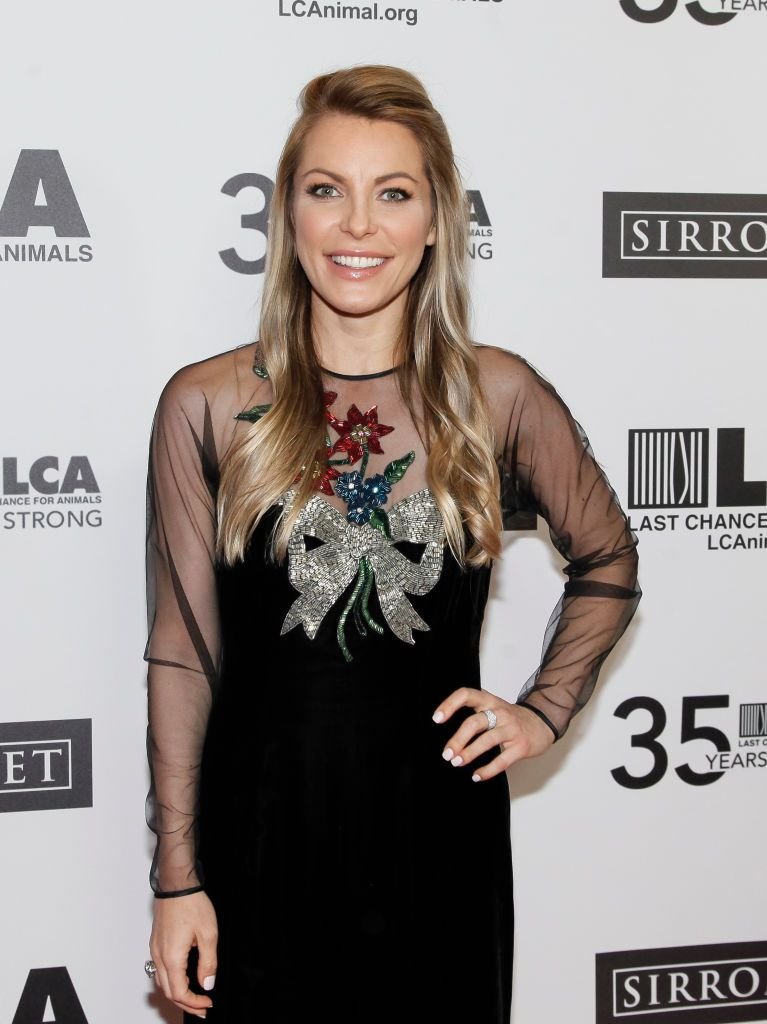 Her engagement with Hugh came in 2010, while he was also dating twin Playmates, Karissa and Kristina Shannon. However, around the time they got engaged, the twins moved out of the Playboy Mansion into the Playmate House.
Their unconventional relationship took a bit of a tumble when Crystal broke off their engagement in 2011, not very long before their wedding day. They eventually reconciled though, announcing their nuptials on 2012 New Year's Eve.
They drew a happy family picture in spite of the negativity about their age difference and her actual intention of marrying him. Crystal later described Hugh as "a kind and humble soul who opened his home and life to the world."
Life was not that easy for Crystal after the wedding though, as she dealt with a multitude of problems in her life, mostly her health. Just around the time she managed to pick her health up, she had to deal with the passing of her husband.
Her earlier struggles were with Lyme disease, which took some time to diagnose and treat. Around the same time, she was complaining about other issues, which turned out to be because of her breast implants. She had them removed in 2016.
[Crystal Hefner] worked for some time but considering it a fun hobby at the time, she didn't dive very deep.
Life after Hugh turned out to be quite a change for Crystal. She had to give up everything she got used to while at the Playboy Mansion: private chefs, maids, and butlers. However, she sees it as a part of her rebirth.
She added another professional title to her name recently: real estate broker. After receiving her real estate license at 18, she worked for a while but considering it a fun hobby at the time, she didn't dive very deep and said:
"It's a lot of fun. My mom's a broker and I had my real estate license when I was 18 so it's been kind of a fun hobby."
Taking up traveling during her mourning, Crystal decided to travel to Africa in 2018 and spent quite a bit of time there. This also prompted her to restart (the original start was in 2016) her blog, and share the details of her trips with her followers.
Finding herself during her trips around the world, she was also appointed the VP for Hugh M. Hefner Foundation. Her later interviews show that she's very happy in the position and uses it to keep his legacy alive.
Crystal started a new romantic relationship in 2020, with spaceship engineer Nathan Levi. The couple seems to be very happy and in love, proven by a multitude of social media posts showing their vacations together in different places.
The late-2010's were not very happy times for Crystal, but she seems to be bouncing back with time spent on herself. Using her newfound strength to share love and happiness through volunteering is definitely one way to keep that legacy alive.