Ludacris' Wife Embraces Her Growing Baby Bump Posing in Green Floral Dress at Her Baby Shower
Eudoxie Bridges, wife to rapper and actor Ludacris, is about to be a mom for the second time. She took to her Instagram story to share some snapshots from her baby shower.
An exciting thing about marriage and parenting is anticipating the arrival of one's child. Although challenging, the period of pregnancy is packed with joy as husband and wife await the birth of their baby. 
American rapper Ludacris and his lovely wife, Eudoxie Bridges, are expecting their second baby together. It can be said that the lovebirds are excited about meeting their baby.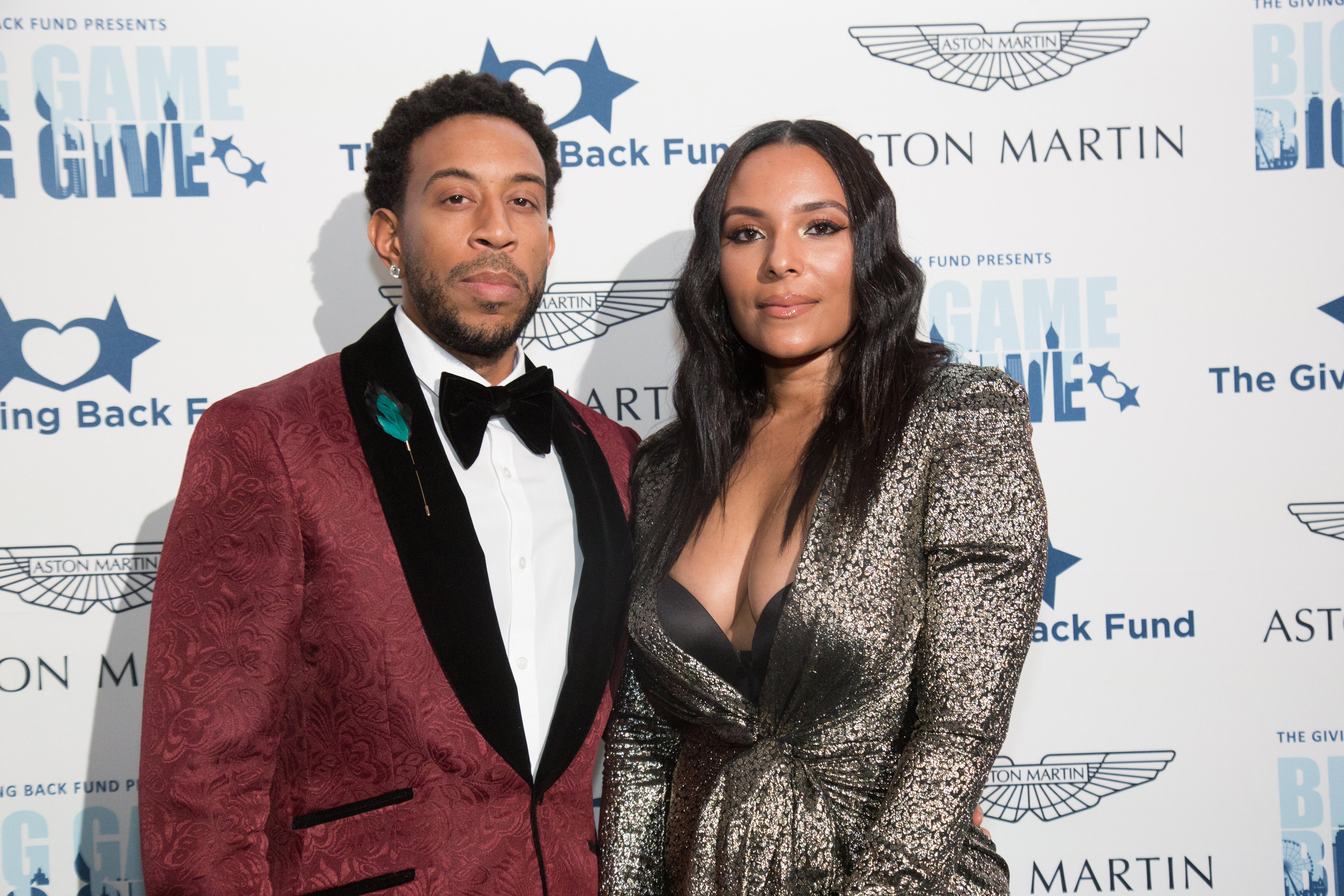 Eudoxie showed her excitement at her baby shower and took to her Instagram story to share moments from the lovely event. In snapshots, the raving beauty looked ready to be a mom for the second time.
She donned a beautiful long-sleeved green floral dress which showed off her cleavage. The beautiful dress flowed to the ground and was perfect for the model, and the baby bump could be spotted. She rocked her long black hair and topped off the look with a pair of glasses. 
In another snapshot, the rapper's wife posed sideways in the gown. She held onto a lovely bag while giving a stylish look for the camera. Nature added a touch of serenity to the image.
[Ludacris'] affair did not affect his relationship with Eudoxie.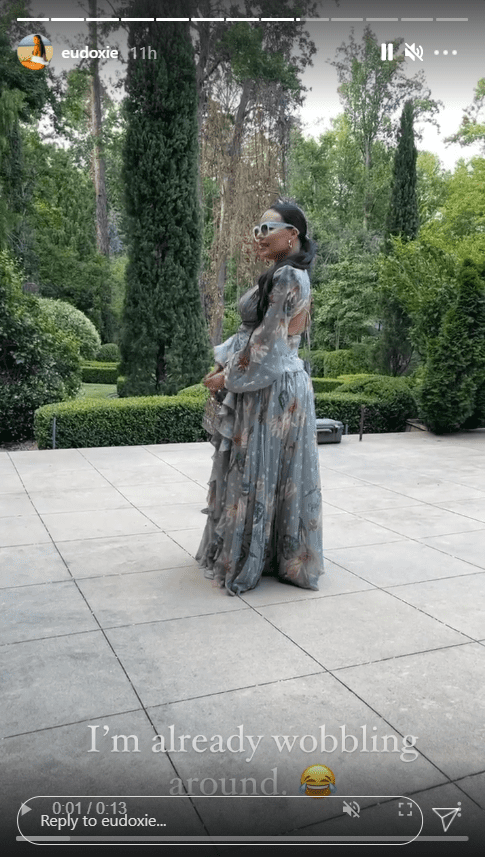 Friends always add spice to an occasion, and Eudoxie's friends made sure she enjoyed every bit of the shower. Another snapshot showcased the philanthropist posing side by side with her friends. 
The ladies were looking stunning in beautiful dresses and the rapper's wife was proud of her friends. She wrote, "the hostesses with the mostest 💜🧡. " 
Eudoxie and Ludacris' love story is one to be envied. The lovebirds tied the knot in 2014 and two years later, welcomed their 5-year-old daughter, Cadence. 
With the couple set to become parents for the second time together, they shared the good news of their unborn child last month. In an Instagram post, the Gabonese could be seen holding her baby bump.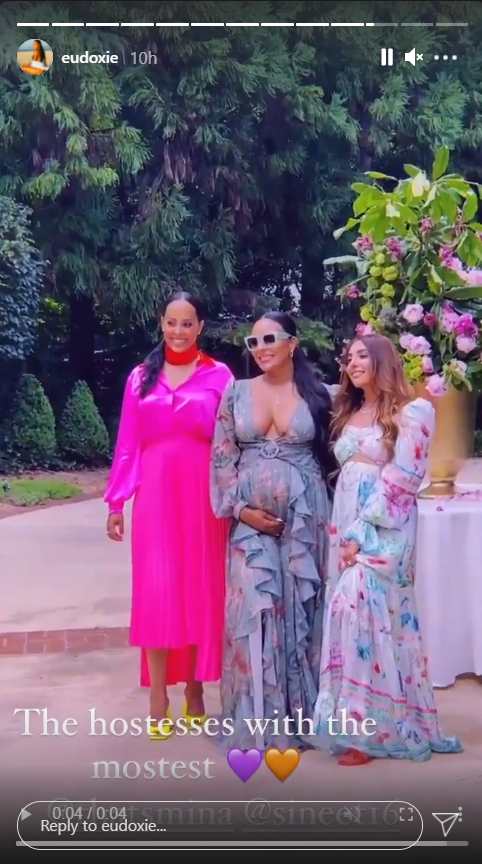 Although the 35-year-old will be a mother for the second time, the "Fast and Furious" star will be a father for the fourth time. He fathers two other children from past relationships.
The 43-year-old welcomed his second daughter, Cai, with Tamika Fuller in 2013 despite dating the model at the time. However, the affair did not affect his relationship with Eudoxie. 
The mother-of-one noted that many people told her to leave, but she listened to her heart, and it was the best decision she ever made.
The model has been through a lot, including verbal, mental, and sexual abuse. She founded her non-profit organization, Unspoken Angels, which aims to give women who have experienced abuse the courage they need.