See Ray J's Daughter Melody in a Doctor Costume with a Pink Stethoscope as She Plays with Brother Epik
Ray J's only daughter Melody may be considering a life away from the spotlight, unlike her celebrity dad. She recently posed in a doctor uniform and used a pink stethoscope to play with her baby brother.
While many celebrity kids quickly get accustomed to the spotlight and choose a similar career as their parents, a few orchestrate a different path for themselves.
Singer Ray J and his reality TV star wife Princess Love share two adorable kids, a daughter Melody and a son, Epik, whom they love to flaunt online.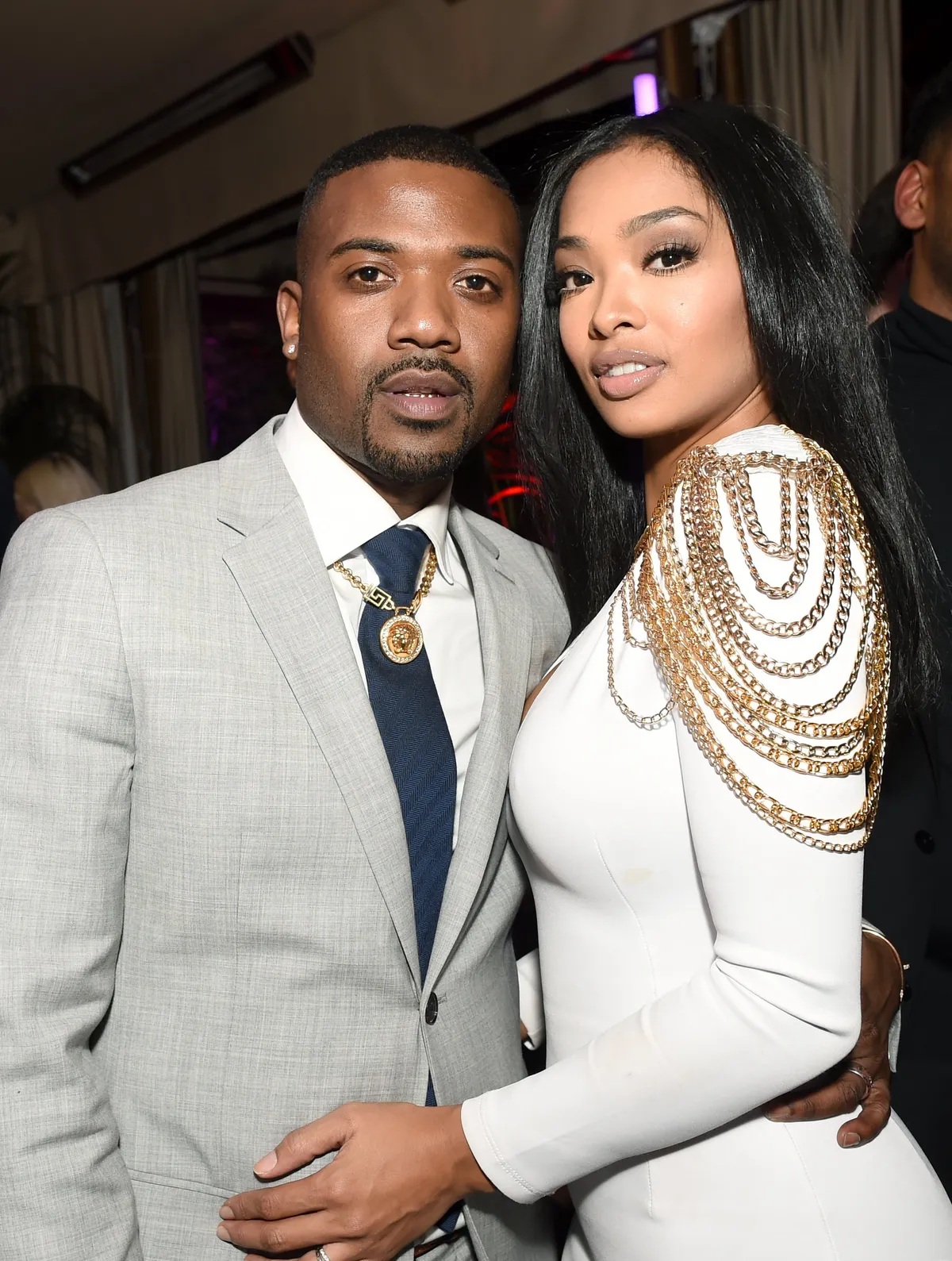 Recently, Ray J's daughter made it to her father's Instagram stories, and fans could see her acting like a doctor during playtime. It is not certain what she intends to do in the future, but for now, the youngster seems interested in playing doc with her younger sibling.
The singer tugged at hearts after sharing multiple snaps of his little princess rocking a pink doctor uniform and handling a matching stethoscope.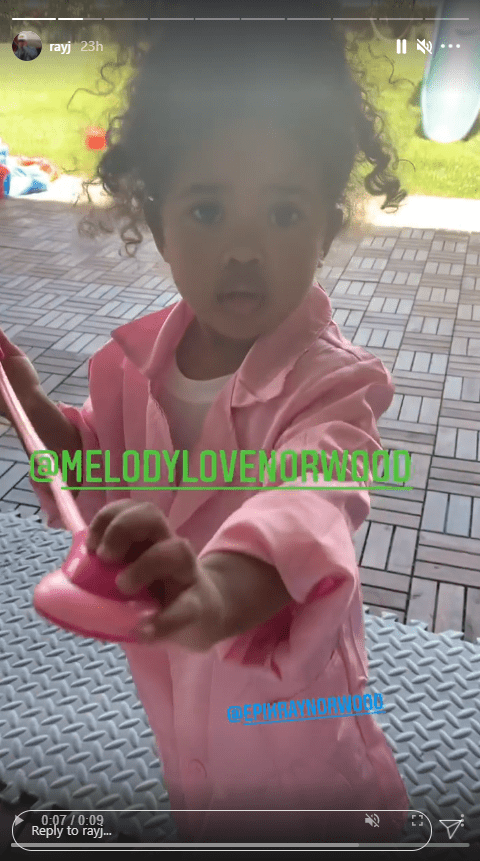 Melody happily enjoyed her playtime, with her curly hair packed in a loose bun. The toddler walked around with her bare feet. The pictures did speak a thousand words; it had no caption aside from the social media accounts of the play buddies plastered on it.
All through the indecisions, the pair remained supportive of their kids and co-parented them passionately.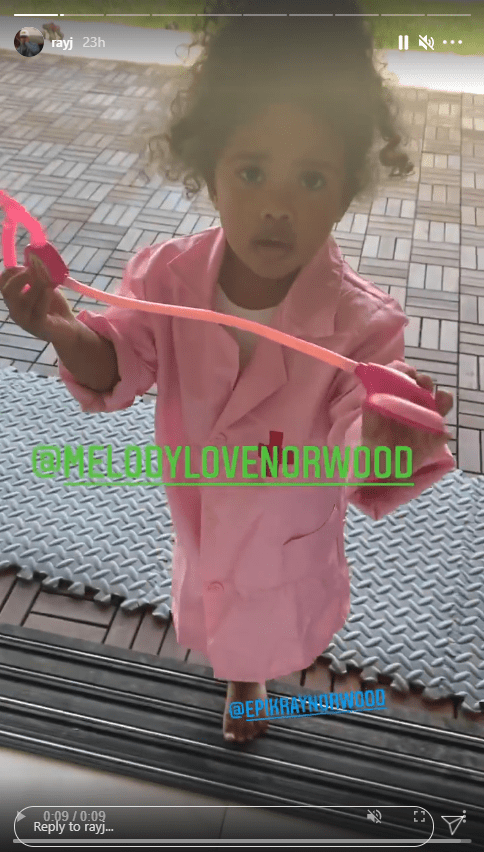 Melody's parents have had so much of their business in the news. However, there have been some revelations online and via the reality TV show "Love & Hip Hop: Hollywood" that chronicles their lifestyle.
The pair have been a couple since 2016 after sharing their marital vows but have a romance filled with drama and alleged infidelity. They welcomed their daughter in 2018 after two years of marriage and their son in 2020. Not long after, Love filed for divorce.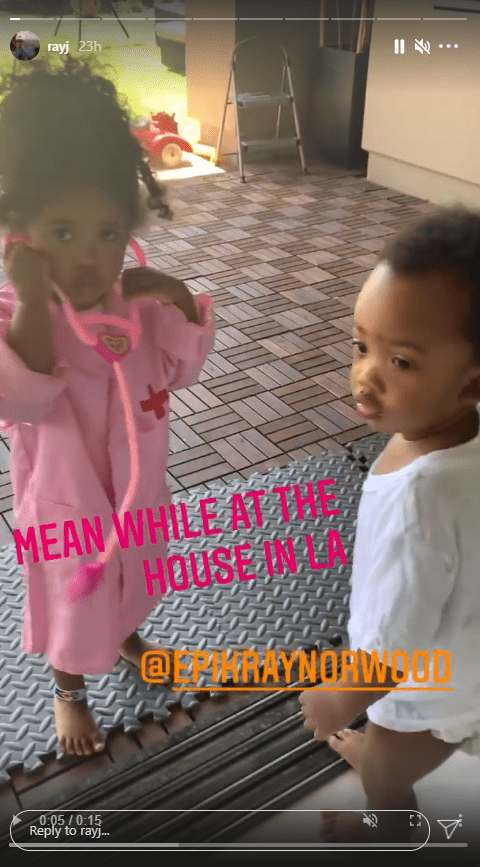 The mother-of-two claimed that Ray J left her stranded with their daughter during a trip to Los Angeles. This caused a disagreement with both parties defending their side of the story.
The singer worked to get his family back, and thankfully, things were calm for about four months. In September, he also issued Love his divorce papers. A few months later, they called off the divorce and went back to being the couple and loving family they once were.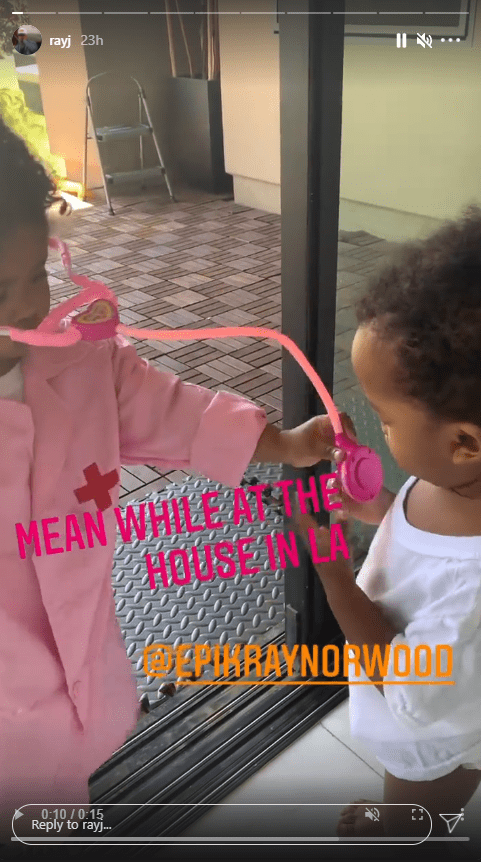 All through the indecisions, the pair remained supportive of their kids and co-parented them passionately. During that time, they teamed up to host a birthday bash for their daughter, and the singer applauded his wife for being an excellent parent.
Now, they are entirely focused on rebuilding their family, thanks to the undying love they have for each other and how important they see their kids!