Ray J's 1-Year-Old Son Epik Makes Uncertain Steps Holding a Big Broom on Tennis Court (Photo)
Reality star Princess Love left many gushing over her one-year-old son Epik after sharing a post of the toddler taking unsteady steps while walking on a tennis court.
Rapper Ray J and reality star Princess Love are parents to two children, daughter Melody Love and son Epik Ray. As public figures, it is not uncommon to find the two giving glimpses into their kids' lives.
Taking to her Insta story recently, Love shared a post of Epik, 1, walking across a tennis court while donning a cute sweatshirt. The little one was captured shirtless and without shoes.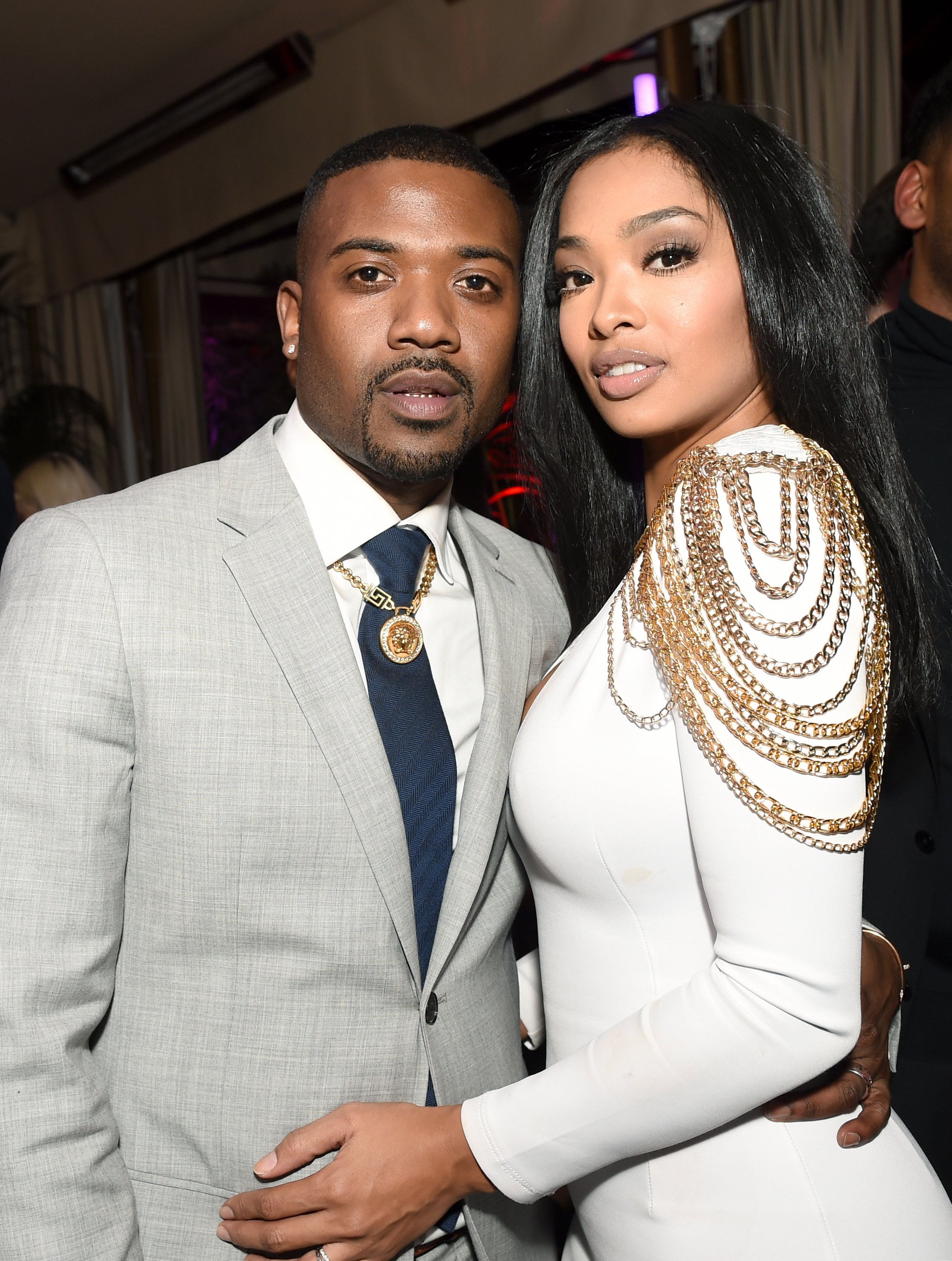 In the post, Epik was seen holding a big broom while taking wobbly steps on the tennis court. Initially, the toddler held up the broom in the air before dragging it against the floor in an attempt to sweep.
In the far corner of the court was a black stroller seemingly for Epik. With how cute the toddler looked, there is no doubt that the post garnered several private reactions from some of his mom's followers.
Love and Ray J welcomed their son in December 2019, and ever since, the pair have constantly doted on him. This is evident on their social media, which is splattered with posts featuring their little boy.
A few days after his birth, Epik debuted on social media when Ray J proudly shared some adorable pictures of himself striking a pose with the tiny tot.
Love surprised many, including Ray J himself, after suggesting that she and the rapper should try to have a third child together.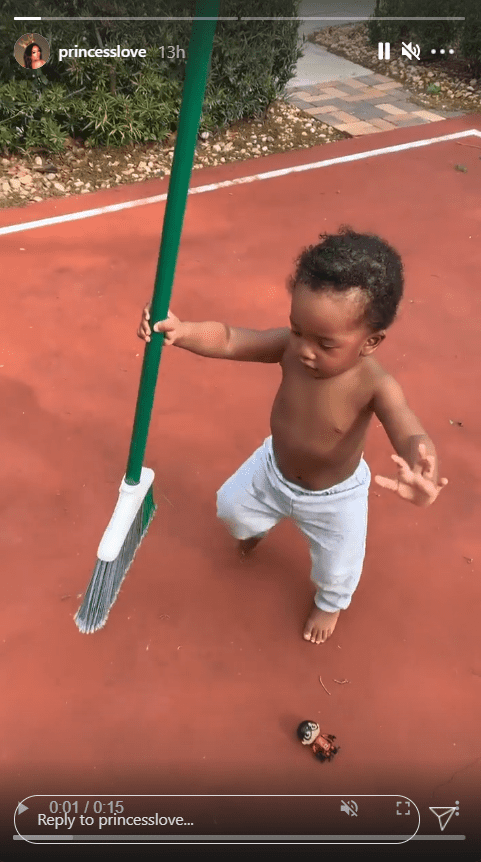 The proud dad accompanied the picture with a caption describing Love as a blessing. He also commended the reality star for all that she went through to have their kids.
Now over one year after Epik's birth, so much has changed between the couple. Last year, the reality star filed for divorce but later dismissed the case. Surprisingly, Ray J also filed for divorce only four months after.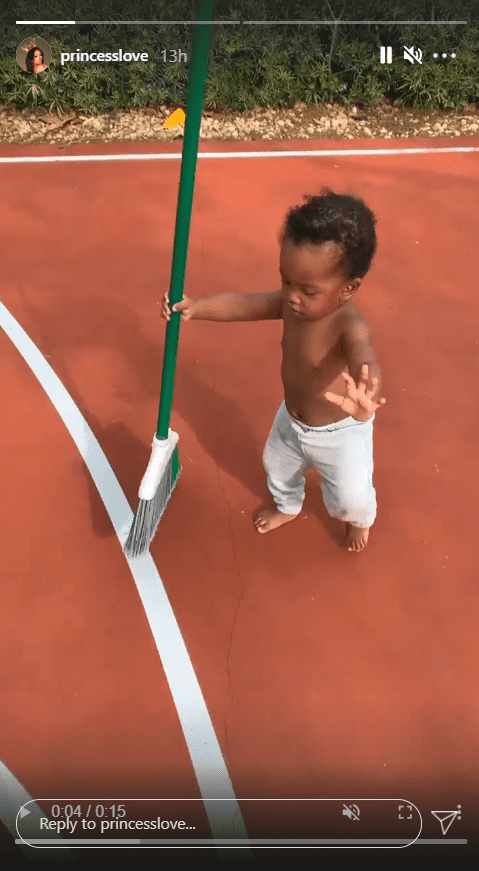 Though not much has been said about their divorce proceedings in recent times, Ray J and Princess Love have managed to remain cordial as they co-parent their kids.
Last December, Love surprised many, including Ray J himself, after suggesting that she and the rapper should try to have a third child together. She was, however, quick to note that it would be through insemination.
Despite this, fans could not help but wonder if, after all the drama that happened between them, Ray J and Love had reconciled and gotten back together.
While the state of her relationship remains uncertain, Love continues to show off her little boy. With an adorable son like Epik, the reality star's life is undoubtedly a lot brighter.