Eartha Kitt's Biracial Daughter Kitt Shapiro Has Her Mom's Smile as They Pose in Throwback Snap
Nearly 15 years after the legendary singer and actress Eartha Kitt passed away, her only child, Kitt Shapiro, has continued to keep her legacy alive. Take a look at the recent picture of Kitt which she posted.
In the '50s, the world witnessed the monumental rise of one of the era's most iconic singers: Eartha Kitt. Kitt was bold, beautiful, talented, and most of all, she had a story to tell.
Born to a white father who she never knew and a mother of African American and Cherokee descent who abandoned her, most of Kitt's early years were spent in instability.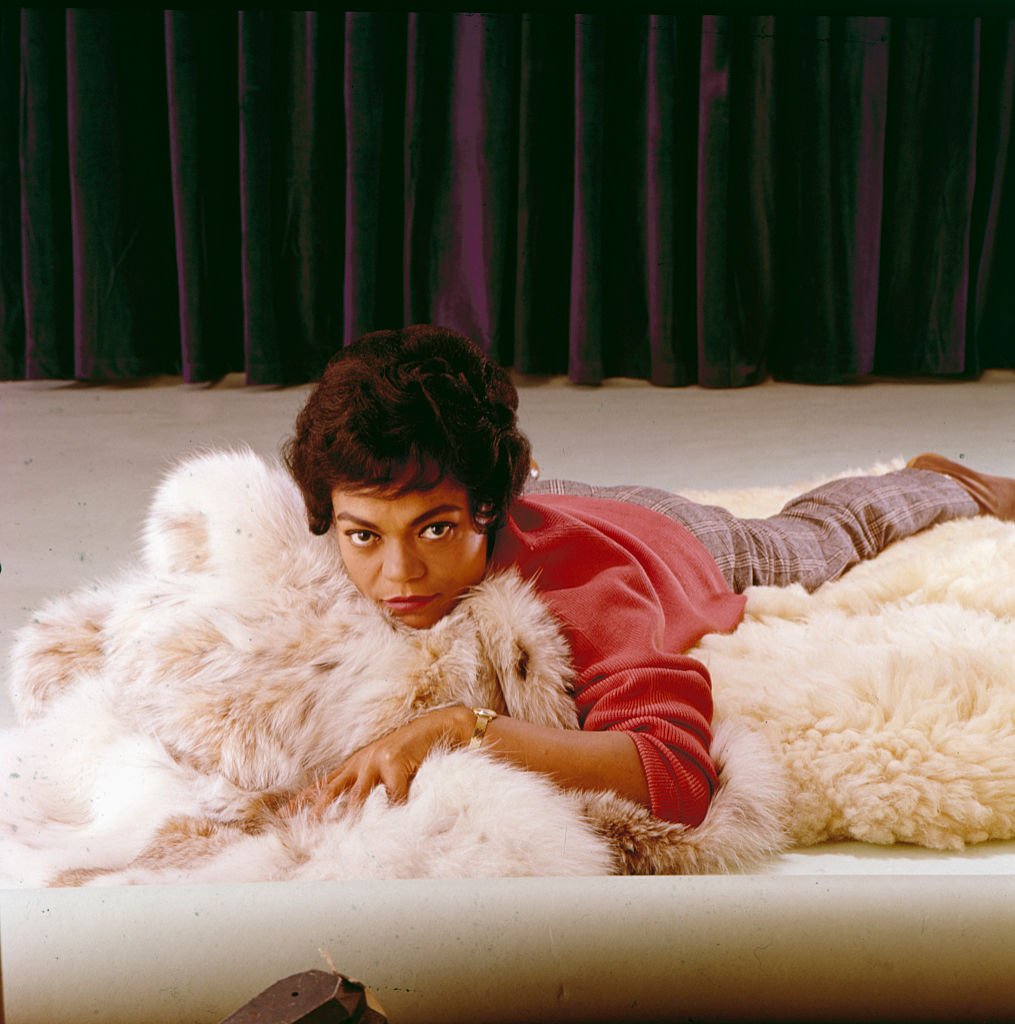 Years after Kitt broke out of her tragic past and stepped into the limelight, she gave birth to a daughter, Kitt Shapiro. Kitt and her daughter were inseparable as the duo shared a bond quite like none other.
Since she passed away in 2008, Shapiro has been doing a remarkable job of keeping her legacy alive. Recently, the singer's daughter took to Instagram with a heart-warming throwback photo of both of them looking as similar as ever. She captioned:
"Hope your weekend is filled with laughter! 🤣 #memorialdayweekend #familytime #EarthaandKitt #memoir @pegasus_books."
In the beautiful picture, both Kitt and Shapiro were dressed casually as they held each other close with the brightest and happiest smiles on their faces. 
Kitt looked as breathtaking as she always did as in a gray jacket over a black shirt and matching gray pants. Shapiro was dressed in a similar ensemble but in all white. The resemblance was uncanny.
While McDonald and Kitt eventually got divorced five years after their marriage, the singer and her daughter still remained very close.
Born in January 1927 on a cotton plantation in South Carolina, Kitt's life was mostly lived with a personal tragedy that not many could understand. Having to go through life without her mother and never knowing her father, the singer suffered tremendously.
After her mother abandoned her to remarry and start over, Kitt was left to live with relatives where she experienced different kinds of abuse and trauma.
Desperate to find an escape from her trauma, she fell in love with nature and thereafter found her calling in music, where her life took a sharp turn. In 1943, she began her career as a member of the Katherine Dunham Company and sang with them until 1948.
For the next couple of years, her distinct style and voice got her recognition. People wanted to hear the incredible voice, and they wanted to know the mysterious woman who had the luck of wielding it. Her fame came fast.
On June 6, 1960, Kitt married John William McDonald, an associate of a real estate investment company. Together, they had their daughter, Kitt McDonald (now Kitt Shapiro), in November 1961.
While McDonald and Kitt eventually got divorced five years after their marriage, the singer and her daughter still remained very close. They shared a beautiful mother-daughter relationship. 
Kitt's life journey is truly a touching one, and it is heartwarming to see her daughter not only doing well but also actively keeping her memory alive.