Meet Robert Ri'chard's Girlfriend Meg Ellspermann
Meg Ellspermann is everything that Robert Ri'chard dreamed of in a woman. As a microbiology student, she is clearly intelligent, and she is also kind and sexy, radiating confidence.
Actor Robert Ri'chard's girlfriend Meg Ellspermann is more than just a pretty face. She's a successful business owner, faith-following, adventurous woman with an obvious and deep affection for her partner.
When still single, Ri'chard was asked what kind of woman he is looking for; he pegged his type as intelligent, kind, and sexy, rating confidence high up on his list. Ticking all these boxes is none other than Ellspermann.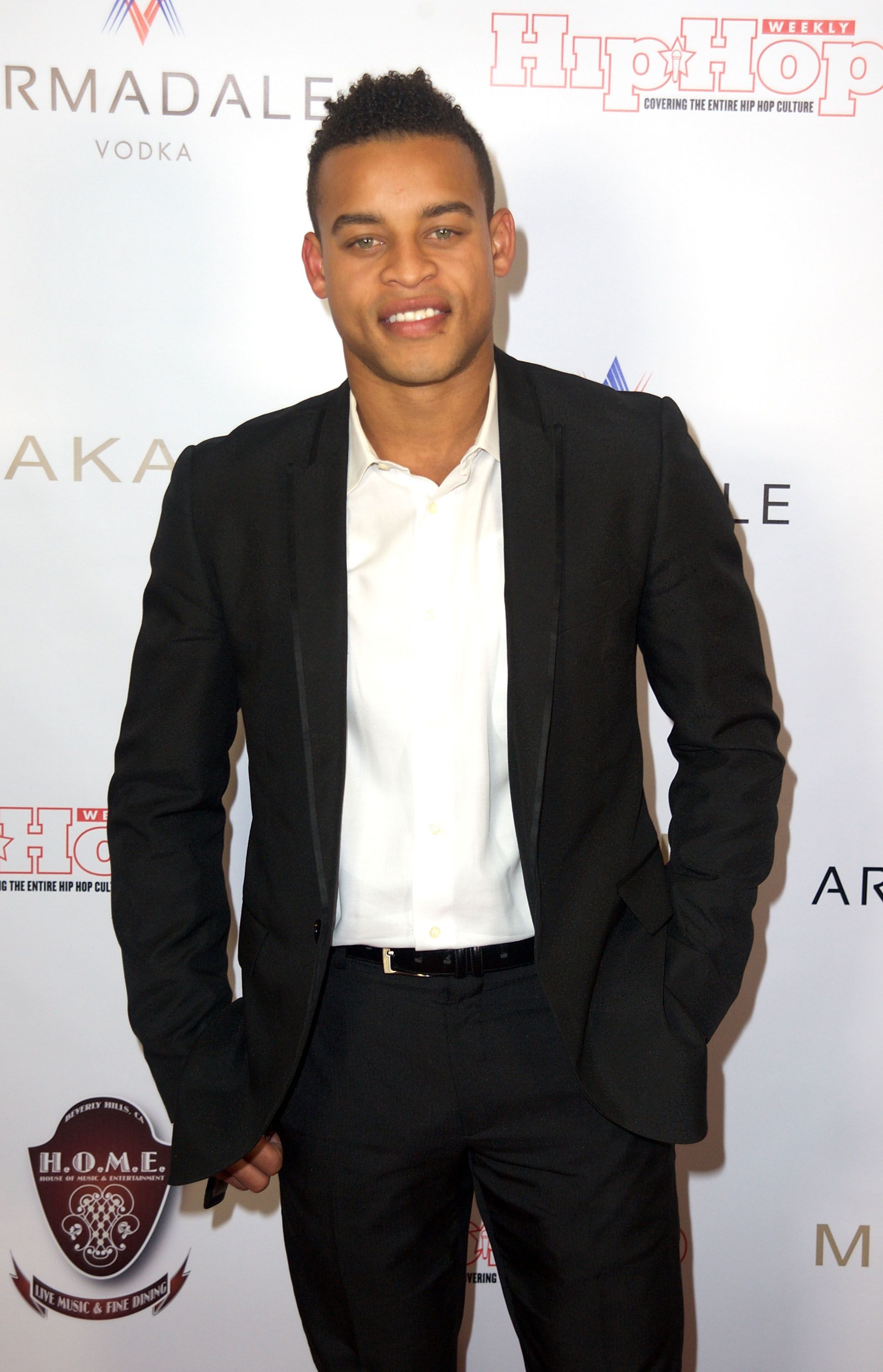 BUSINESSWOMAN
Ellspermann is the founder of ELITE | PERFORMANCE | MEDIXINE; a company that creates oil products to alleviate pain. Speaking about this on an Instagram post, she expressed: 
"Our innovative productx are formulated to: Prevent Injury - Stimulate Performance - Manage Discomfort - Repair Damage - Restore Youth."
She also mentioned that she studied microbiology. If Ri'chard's was looking for a smart lady, he definitely found one in this entrepreneur. 
A CHRISTIAN
Ellspermann is a devoted Christian. Believe in a higher power appear to be important to her, playing a pivotal role in her everyday life. 
Before Ri'chard and Ellspermann were dating, the actor was going out with one of his co-stars Vivica A. Fox.
Her business is inundated with Christian terminology; when talking about the oils, she refers to healing oils mentioned in the Old Testament. In one Instagram post, she thanked God for having Ri'chard in her life. 
SPICY AND SWEET
Ellspermann loves having fun and exploring, whether it be a night out or traveling. Looking sexy and confident, just the way Ri'chard likes it, she shared a body-baring shot in Jamaica, the caption reading: 
"Jamaican me crazy.🤪🌴🌺🦜"
This woman is Ri'chard's full package, also seemingly kind and loving. In a photo with her other half, she compliments him while giving him a sweet and wholehearted look. 
PAST LOVERS
Before Ri'chard and Ellspermann were dating, the actor was going out with one of his co-stars Vivica A. Fox. The two initially bumped into each other on the set of the spicy film "Chocolate City." 
Fox and Ri'chard were romantically linked for a few years. However, in 2018, the relationship appeared to be over for, Ri'chard's sharing an Instagram post on Valentine's day dedicated to Ellspermann. 
Ri'chard's and Fox's relationship was controversial due to the wide age gap. However, Fox's relationship with her ex and rapper 50 Cent grabbed most of the public's attention.
The two butt heads continuously, with Fox writing in her book "Every Day I'm Hustling" that their sex life was boring. The actress also once referred to the rapper as a [expletive] boy.