Mary-Louise Parker Adopted a Daughter from Africa — Inside Her Single Motherhood & Adoption Journey
Actress Mary-Louise Parker is a proud single mother of her son with actor Billy Crudup and her daughter, who she adopted from Africa. Take a look at the actress's adoption journey and her personal life as a mom.
Best known for her roles in the 1991 film "Grand Canyon," "Fried Green Tomatoes," and 1994's "The Client," actress Mary-Louise Parker is a well-accomplished star and writer. She is also popular for her role as Nancy Botwin in the TV series "Weeds."
While Parker has not been on television as much as she used to, fans can rest assured that she is doing great. The actress is enjoying her life as the proud mother of her son, William, and adopted daughter, Caroline.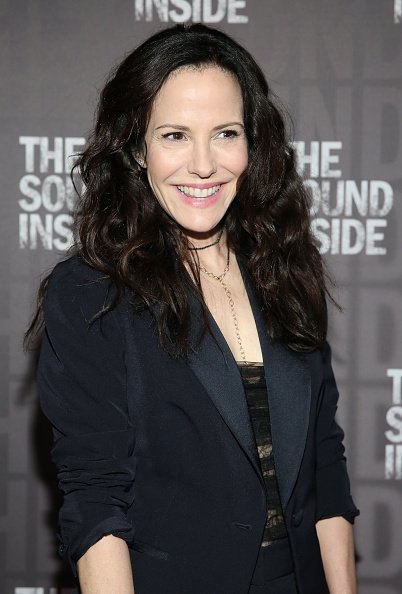 HER MARRIAGE AND SON
In 1996, Parker started dating actor Billy Crudup. At the time, the pair made such a perfect couple that fans were certain they would remain one of Hollywood's most unbreakable power couples. 
Sadly, that period in Hollywood saw many power couples split up, including the once-formidable Billy Crudup and Mary-Louise Parker.
While the many celebrity split-ups that came in that period were explosive and highly publicized for many reasons, this one was particularly shocking.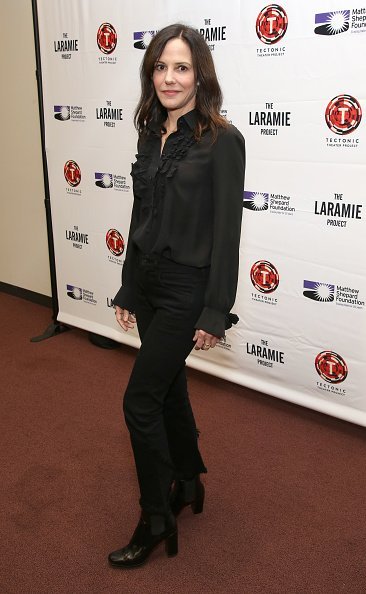 In November 2003, when Crudup and Parker broke up after dating for seven long years, the actress was already seven months pregnant with their son, William. 
Despite this fact, Crudup left Parker for actress Clair Danes. The public's uproar was overwhelming, as Parker was left to raise their son alone as a single mother.
The actress allowed herself to grieve the demise of her relationship for a couple of years. In December 2006, she started dating actor Jeffrey Dean Morgan.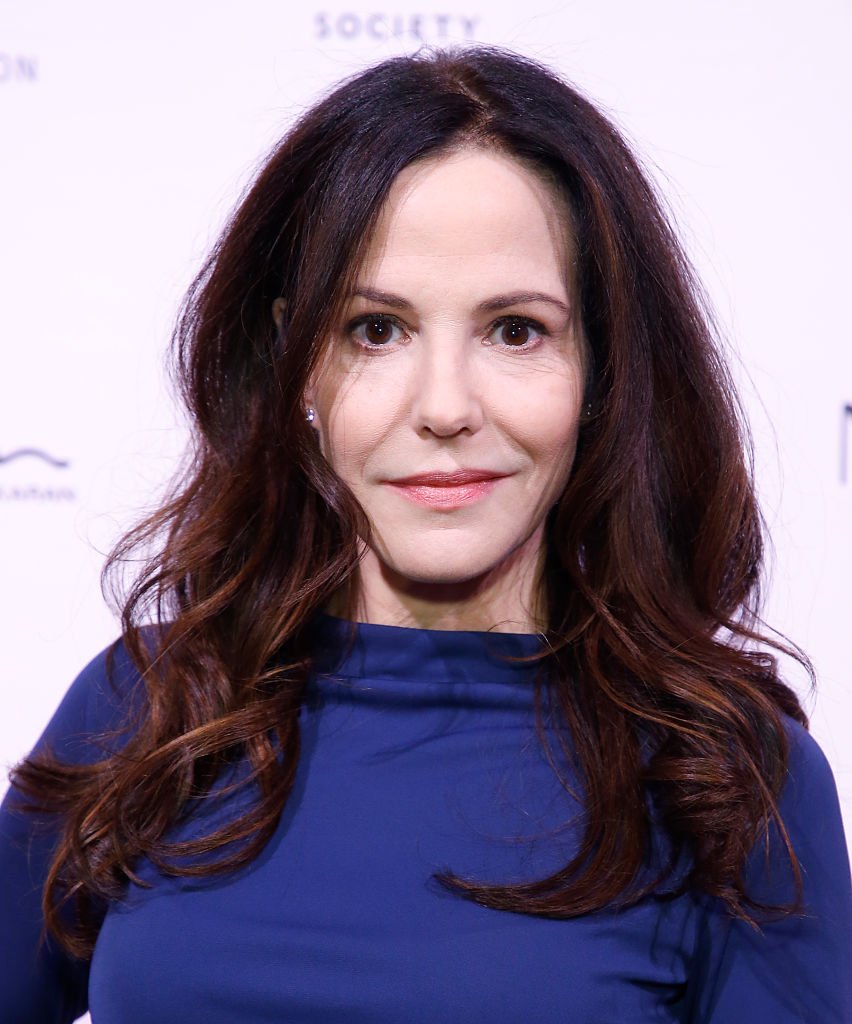 Things were seemingly going great, and at some point, the actor was gearing up to become Mary-Louise Parker's husband.
They announced that they were engaged in February 2008 after two years of being together, but hopes were once again dashed as they broke up the following April.
Parker has since remained single as far as the public knows, and she even openly speaks about living without a man.
Mary-Louise Parker Joins @HBO Films' The Days of Abandonment Moviehttps://t.co/9MlNyVay1L

— ComingSoon.net (@comingsoonnet) June 2, 2021
HER ADOPTION JOURNEY
While living life as a single mother of one, Parker made a huge change in her life. She welcomed her second child, a daughter, who she adopted from Ethiopia, Africa. In an interview, the Emmy-nominated star opened up about her decision to adopt. She said to People:
"I thought about the fact that there were children who didn't have anything, and I felt like I could help. It was something that weighed on me."
Mary-Louise Parker Joins Natalie Portman In HBO Films' 'The Days Of Abandonment' https://t.co/BI5k4y55Re

— Deadline Hollywood (@DEADLINE) June 2, 2021
The actress added that she had always known she would end up adopting, and it was something that she did for the world, her son, and ultimately, for herself. 
In an interview, the doting mother said that she sees her kids as the two coolest people she has ever met.
Parker finally achieved that childhood dream when she went to Ethiopia with worldwide Orphans and met her little girl. In September 2007, the actress welcomed her daughter, Caroline Aberash, home.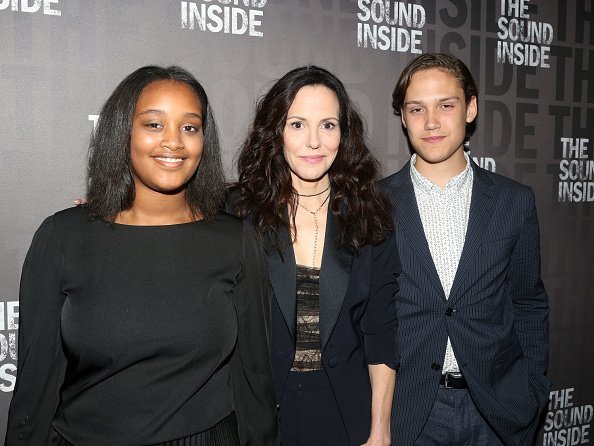 Sharing her son's reaction to getting a sibling from halfway across the world, Parker said that William was very excited about having a brother or sister. 
She explained adoption to him as best as she could, and he slipped rather quickly into the protective older brother role when he met his younger sister.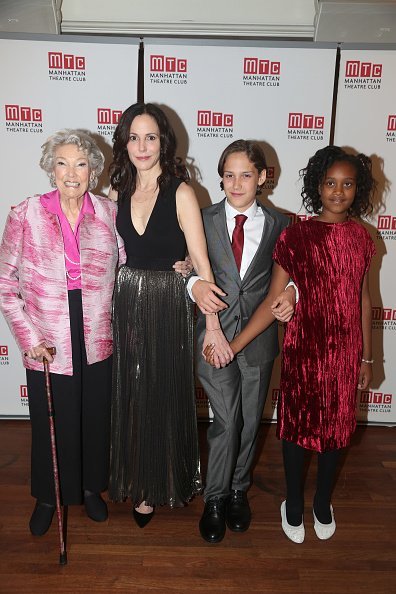 PARKER ON SINGLE MOTHERHOOD
Raising one child as a single parent was hard enough for Parker. When her daughter, Caroline "Ash," came home, the pressure doubled. Still, the actress was not one to fold under pressure and doubled down even more intensely on her parenting skills. 
Parker has often expressed her devotion to her children and how much she loves motherhood and being their mother despite the odds.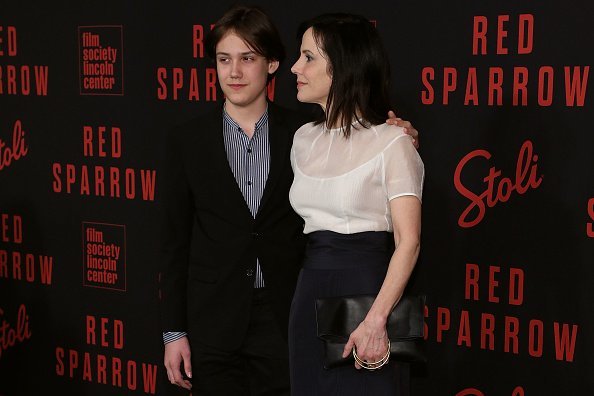 In an interview, the doting mother said that she sees her kids as the two coolest people she has ever met, adding that being their mom gives her more joy than being on camera ever could.
 Mary-Louise Parker's kids are now all grown-up, and the actress could not be any prouder. Wiliam, who is now 17, is slowly growing out of his mother's shadow. 
The teenager is seemingly following in his parents' footsteps as a budding film writer and director. Parker is indeed a lucky mom!