Magic Johnson's Son EJ Flaunts Fit Legs in a Leopard Corset Mini Dress & Bolero on His B-Day
EJ Johnson celebrated his 29th birthday in the way he does best - by sharing a stunning snap on his Instagram Story that showed him clad in a leopard print outfit. 
Magic Johnson's son EJ Johnson turned 29 on Friday, June 4, 2021 and delighted his fans with a stunning photo shared on his Instagram Story. 
The 29-year-old's picture showed him posing on a table flanked by two male friends. He wore a leopard print corset mini dress and a bolero over it.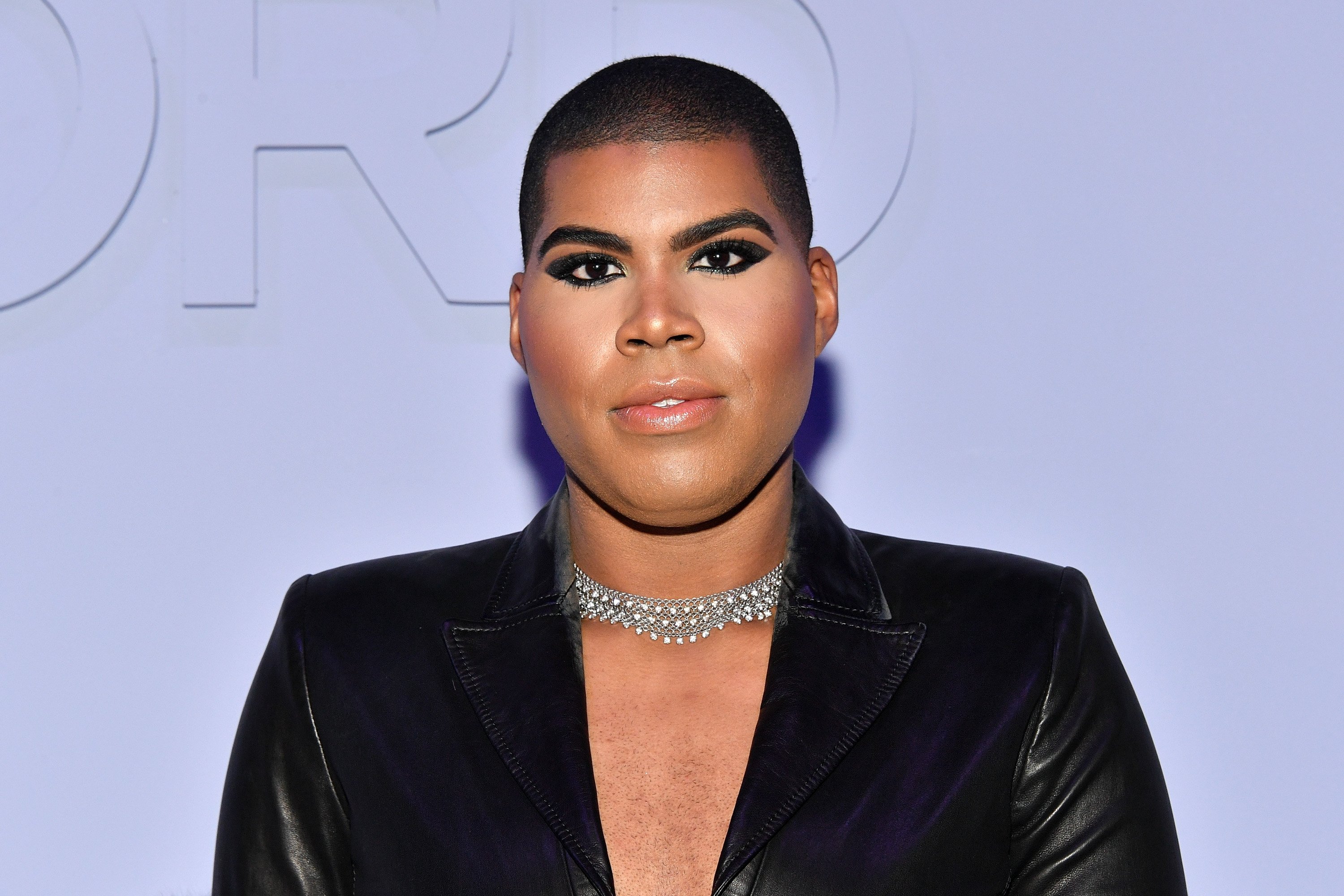 While sitting on the table, EJ crossed his legs and revealed the leopard print sandals he paired with his outfit. He also accessorized with dark shades and smiled as he posed. 
A flower vase with beautiful white and green flowers was next to him on the table. He and his friends posed in a room with blue sea water visible from the windows. 
The birthday celebrant captioned the picture with a huge "29" written on top of the snapshot. Remarkably, EJ used his birthday celebration to show his true self once more. That in itself is something he has always done. 
Since coming out as gay in 2013, the New York University graduate has continued to speak out on his gender identity, style, and LGBTQ rights. 
EJ does not feel like he is in the wrong body nor does he feel the need to transition.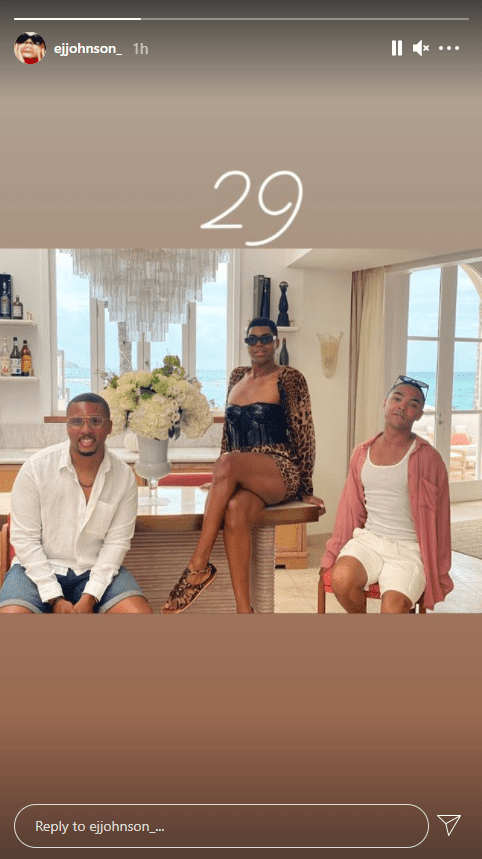 In 2015, EJ lost more than 100 pounds after undergoing surgery to get rid of excess weight. Following the surgery, he was completely dedicated to living a new, healthy lifestyle. 
He celebrated his 23rd birthday soon after his weight loss and shared a photo from the celebration on social media, where he tagged himself as the birthday queen. 
EJ also appeared on Teen Vogue's February 2015 issue where he spoke of his then-growing status as a celebrity amid his starring appearances on E!'s "Rich Kids of Beverly Hills." 
He said everything happening to him at the time felt crazy. He further said the big change for him was taking pictures with everyone and stopping to talk to people who knew about him.
During an appearance on a television show in 2019, EJ said he likes himself the way he is and is very happy. He also said he has no plans to transition despite his love for dressing like a woman. 
EJ does not feel like he is in the wrong body nor does he feel the need to transition. The television personality further said he is 100% positive he will not transition because he is comfortable in his own skin.