Gabby Sidibe Shares Photo of Broken Engagement Ring & Says Her Fiancé Didn't Know It Broke
Gabby Sidibe and Brandon Frankel could easily be considered the cutest couple in Tinseltown, the to-be-married pair constantly gushing over one another on social media. 
Recently, "Precious" star Gabby Sidibe shared a photo of her broken engagement ring on one of her Instagram stories. The actress confessed to her followers that her fiancé Brandon Frankel was unaware. 
She took a close-up of the ring, holding it in her hand. It was clear that the golden accessory had been cut completely through, but it still appeared gorgeous, shimmering in the light.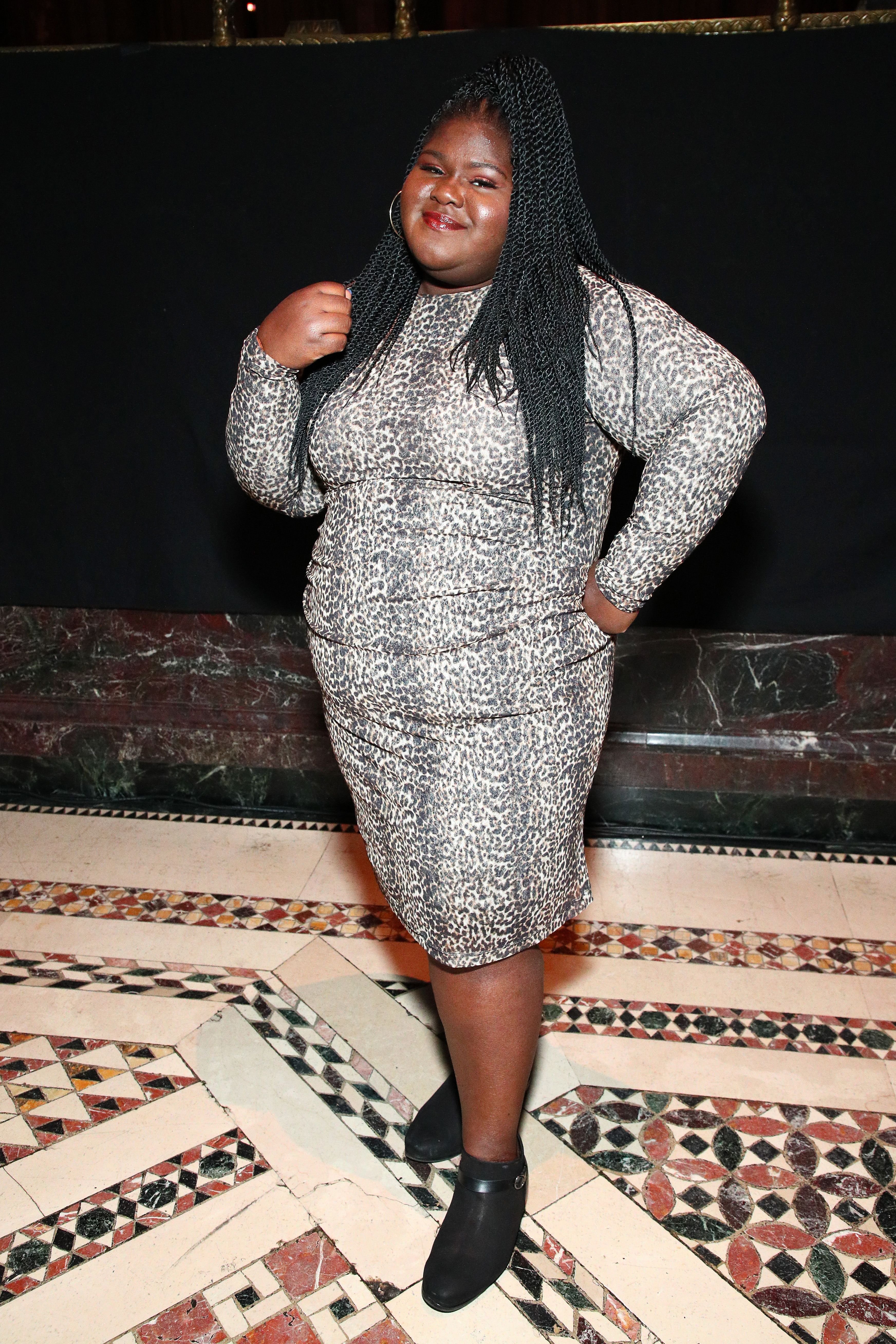 Including words in the story, she wished @armidagreen a Happy Birthday and expressed her deep gratitude for helping her fix the broken piece of jewelry. In her own words: 
"Happy Birthday and THANK YOU for fixing my engagement ring."
She specifically thanked the individual for doing so before Frankel could find out what had happened. She linked @happyjewelers, letting them all know that they are stars.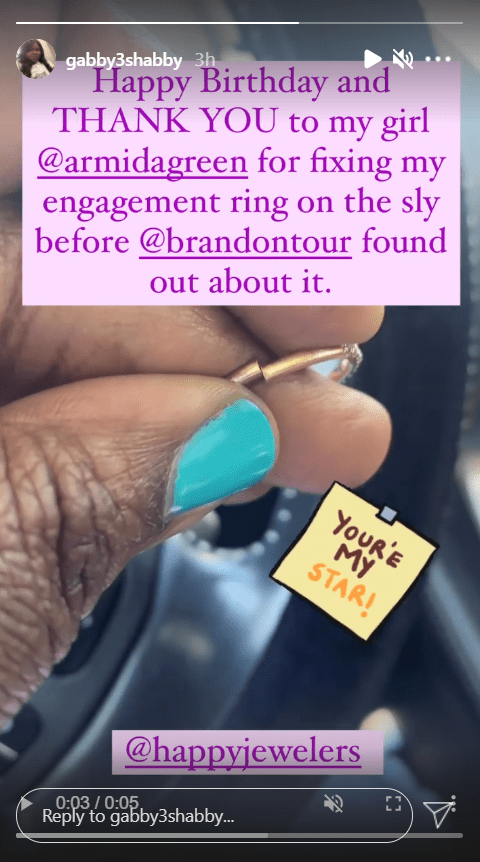 The story appeared to be taken in a car, implying that she was in the vehicle with it so it would be out of Frankel's vision. Otherwise, she may have been on her way to getting it fixed already.
They began 2020 together, Frankel writing a heart-touching tribute to Sidibe online, calling her his "Queen."
The story showed Sidibe sporting teal nail polish, echoing her quirky and fun personality. The ring was tiny and elegant, looking as though it was fragile.
The couple began dating in 2019 and announced their engagement in 2020. Still, there were whispers in between that period that they were already married and when they did announce their engagement, Sidibe expressed: 
"It's weird that people think we're already married but I guess our hearts and intentions for each other are just that clear to see."
She continued to gush over her husband-to-be, exclaiming that she now gets to be with her best friend for the rest of her life. Complimenting him, she stated that he is the kindest and most hilarious man she knows.
These two both enjoy showing their affection towards each other online. They began 2020 together, Frankel writing a heart-touching tribute to Sidibe online, calling her his "Queen."
He said that she is a constant source of light. He referred to her as generous and commended her on her endless passion for living, expressing that his love for her grows every day. 
In another post, Frankel shared his undying love for the actress once again. In the Instagram share, he included four pictures of them together, with the first photo showing her looking gorgeous in a sequined mini dress. 
He took to the caption, expressing how blessed he is to have a woman like Sidibe. Fans and followers of the lucky-in-love couple affirmed this notion entirely.