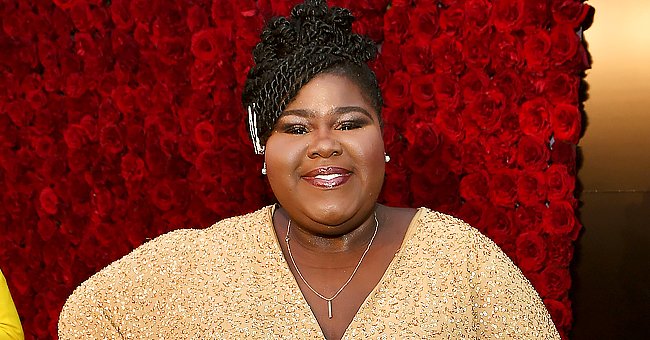 Getty Images
Gabby Sidibe Flaunts Slimmer Curves in Sequined Mini Dress in Photos with Fiancé

Actress Gabby Sidibe was all shades of beautiful and dazzled in new pictures her fiancé Brandon Frankel shared on his Instagram page on Monday.
Brandon Frankel feels lucky to have a woman like Gabby Sidibe in his life and is never shy to show it. On Monday, he showed how happy he is to be with her with a new post on his Instagram page.
In the post, he shared four pictures of himself and Sidibe. The first photo showed the loved-up couple posing for a mirror selfie. Sidibe rocked a slimmer figure and looked gorgeous clad in a sequined mini dress.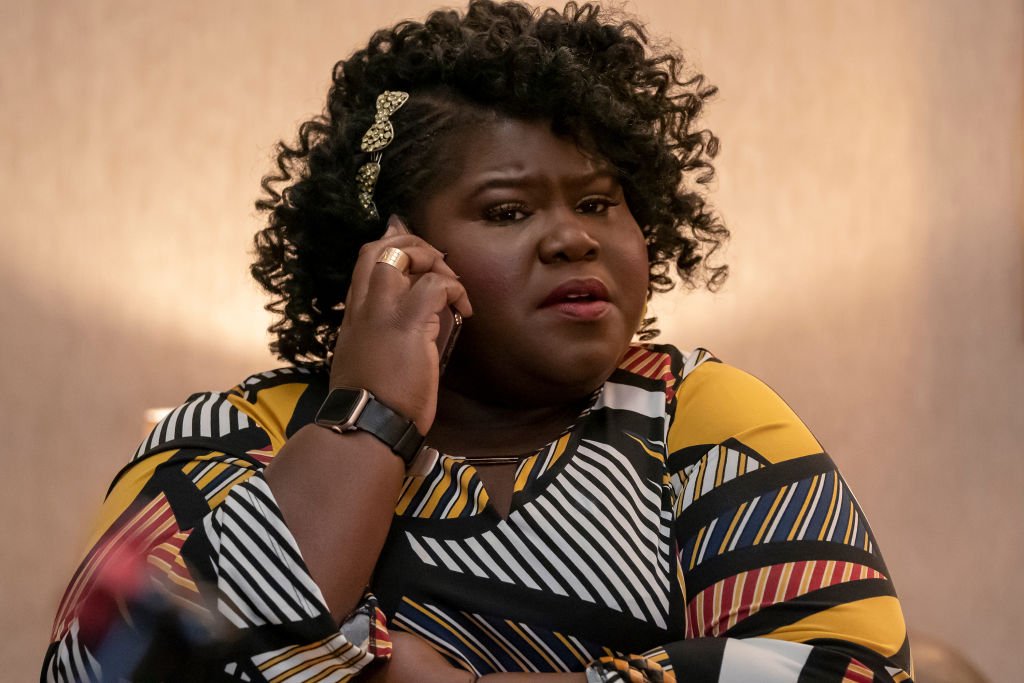 Gabourey Sidibe in the "Talk Less" episode of "Empire" which aired on March 10, 2019 | Photo: Getty Images
She posed with one hand on her curly hair while her other hand rested on a cabinet beside her. Frankel posed behind his fiancée, clad in an olive green shirt and jeans. He held a phone in his hand and smiled in admiration.
In the second picture, Frankel placed one hand over Sidibe's shoulder and on her chest while holding his phone with his other hand. Sidibe smiled and held onto her fiancé's hand that rested on her shoulder, with her other hand still on the cabinet.
In the third snapshot, the cute couple maintained their previous position. This time, Frankel made a goofy tongue-out face, while Sidibe smiled as she held on to his hand, showing off their engagement rings.
In the last photo that accompanied the post, Sidibe was sitting down at a dinner table, smiling as she posed for the camera, with a delicious-looking dish, flowers, and a glass of wine in front of her.
Happiness and a wonderful man like Frankel are all Sidibe deserves following her incredible weight loss journey.
Frankel captioned the post, "I'm a lucky guy ??✨♐️♉️❤️," a notion many of his fans who commented on the post agreed entirely to.
Sidibe revealed Frankel had proposed to her in November when she shared a video in which she displayed her engagement ring, with the latter saying he "put a ring on it."
In the caption to the video post, the actress described Frankel as the funniest man she has ever met and the sweetest human to exist before revealing some of his other wonderful attributes.
Recently, Sidibe surprised fans when she shared a picture of Frankel proposing to her while naked, revealing that he proposed to her with his clothes on, after which she made him do it naked.
Happiness and a wonderful man like Frankel are all Sidibe deserves following her incredible weight loss journey that saw her drop many pounds.
Sidibe revealed in her 2017 memoir, "This Is Just My Face: Try Not to Stare," that she underwent laparoscopic bariatric surgery in May 2016 after being diagnosed with Type 2 diabetes.
The surgery resulted in doctors cutting her stomach in half to limit her hunger and capacity to eat. She also overcame mental health issues like anxiety and depression and crowned her victory by meeting Frankel—her charming king.
Please fill in your e-mail so we can share with you our top stories!