Remy Ma Stuns in Floral Dresses as She Celebrates Her 41st Birthday with 2 Parties in 72 Hours
Star rapper Remy Ma went all out for her 41st birthday, ringing in her milestone age in a most expressive and flamboyant show of fashion and style. 
Rap star Remy Ma attested to celebrating her most splendid birthday ever, and she proved this with several appealing photos showing the elegant way she celebrated her 41st birthday. 
In the photos showing how she celebrated her big day, Remy Ma gathered her loved ones together for the cozy occasion, proving to be the star of the moment in some tasteful designer wears.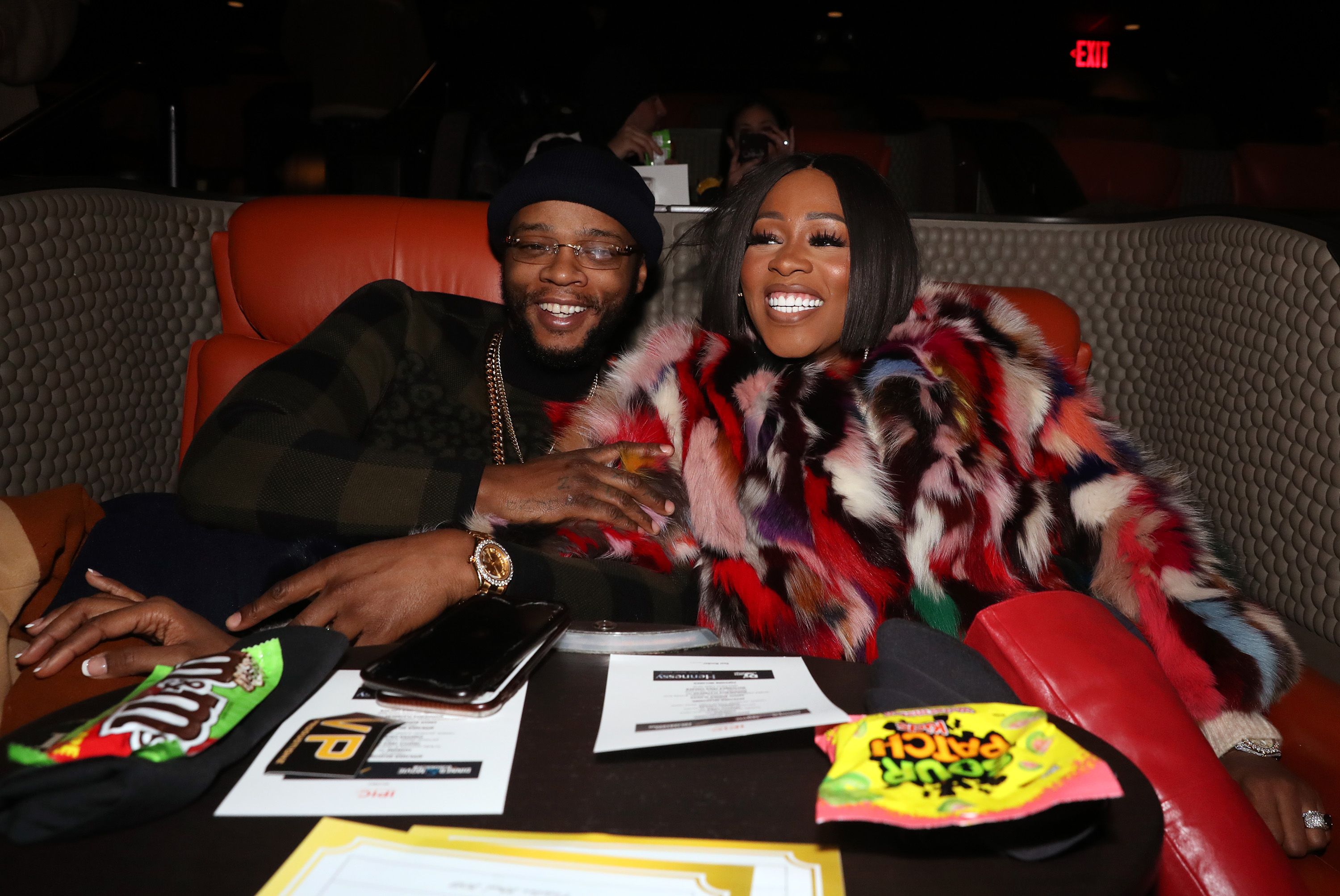 The rapper donned some floral print dresses, starting her Instagram post with a floor-length orange and cream-hued flowing dress. The outfit featured a slight V at the neck area, accentuating her generous cleavage.
It had cutouts at the side, revealing some skin, and the look was complemented with a bright orange sun hat. She later changed into a white skirt tucked into a vibrant gathered skirt with tutus. The musician cinched her waist with a Gucci belt. She captioned:
"One of my most fun birthdays EVER! RemyMArtha literally pulled together not one but 2 parties in 72 hours!...."
Remy Ma has come a long way through the years, from enduring a traumatic childhood to working her way up the ladder of success. The New York native was discovered by the late Big Pun and signed to Terror Squad.
She gained popularity in the 2000s with her debut album, "There's Something About Remy: Based on a True Story."  She got even more recognized with songs like "Whateva" and "Conceited."
Remy Ma indicated that she and her husband were gearing for another IVF. 
However, things went awry, and she plunged low following her conviction in 2008. She served an eight-year jail term, and it became an abrupt hiatus in her music career. 
These days, she's out of jail and has her life back on track, but the trauma of a troubled childhood and obstacle-filled adulthood still lingers.
Speaking to Essence, Remy Ma left it unfiltered as she relayed that her mental state of health has been tampered with since birth, and one could use some "mental massaging" to get out of such situations.
It is, however, noteworthy that through the trials and tumultuous moments in her life, Remy Ma had the unwavering support of her husband and fellow rapper, Papoose.
The pair had just had their wedding a few days before she was sent to jail. In 2019, they celebrated their 11th wedding anniversary, having left the past behind. 
The power couple welcomed their first child together, Reminisce Mackenzie, in 2018, and she became their "golden child." Papoose and his wife had the baby girl after a rigorous IVF process. 
Presently, the rap duo is prepared to give baby Reminisce a sibling. In a February interview with Hollywood life, Remy Ma indicated that she and her husband were gearing for another IVF.