Solo Kayaker Who Set Out from the Bay Area to Hawaii Rescued after Losing GPS Capability
A Bay Area kayaker decided to go on a solo trip all the way to Hawaii to challenge himself, but his trip got cut short when he lost his GPS capability and had to be rescued.
Cyril Derreumaux, 44, wanted to challenge himself by leaving the Golden Gate Bridge all the way to Hawaii in a kayak. The Bay Area resident went on the trip in May 2021 and chose to go solo.
Early in the morning on Memorial Day, Derreumaux set out at the Travis Marina in Sausalito. The French native used a specialized kayak to cross 2,700 miles with the aim of reaching Waikiki Beach in Hawaii.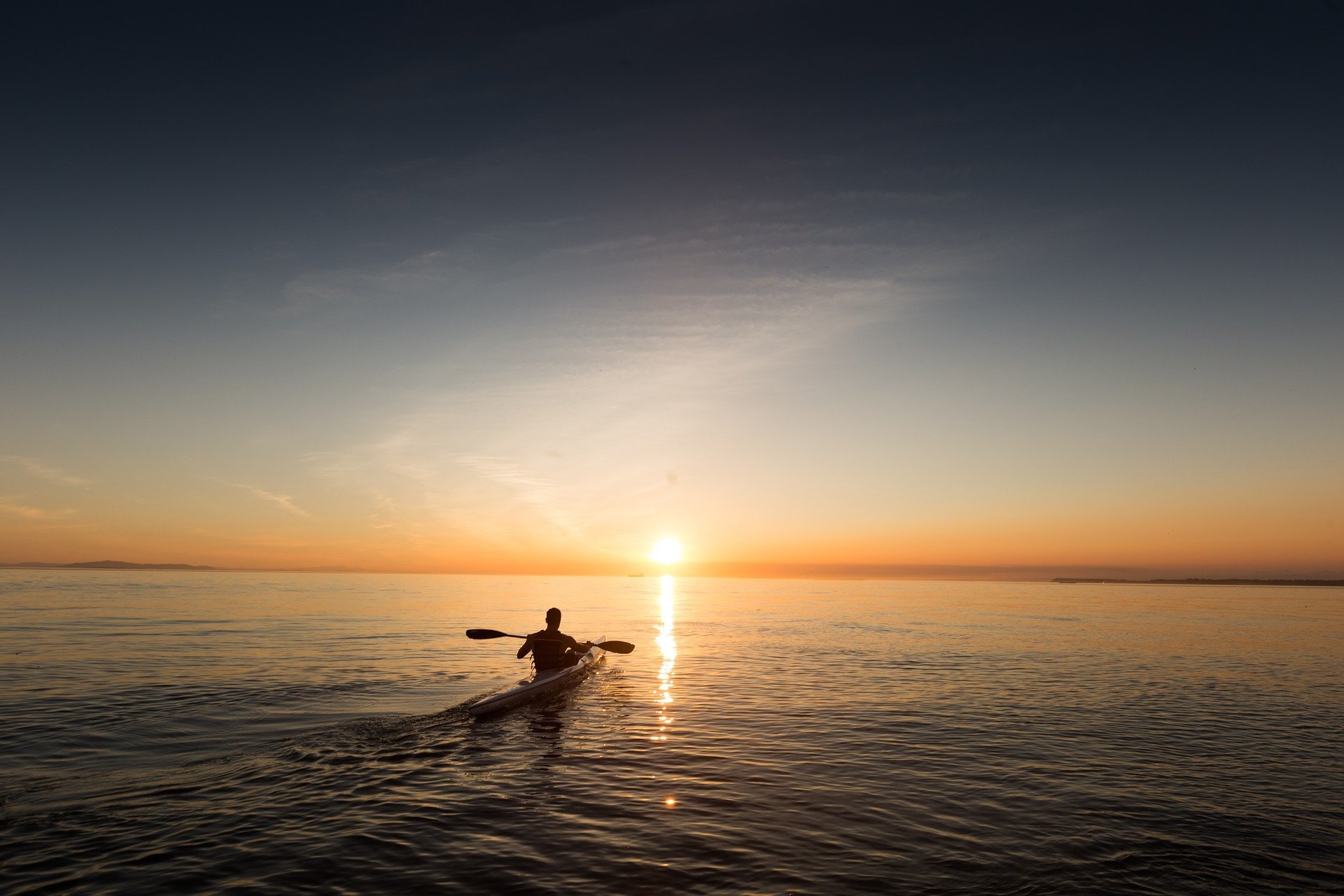 Speaking to KTVU at the time, the kayaker noted how being alone was very different. He explained how he always had to be self-aware mentally and physically of what was happening.
Derreumaux had to be conscious of things like the boat evolution, the electronics, sleep deprivation, hydration, seasickness, and food nutrition. Going on the journey was a way for him to make the most of his life.
Early Monday morning, Cyril Derreumaux will climb into his kayak and push off the wooden fishing pier at Fort Baker in darkness, then cross the Golden Gate before sunrise and embark on a two-month wrestling match with the mighty Pacific. https://t.co/IBgwjGqKQC

— San Francisco Chronicle (@sfchronicle) May 30, 2021
Sadly, the kayaker never managed to reach his goal as he ran into some issues. On June 6, 2021, KTVU took to Twitter to give a breaking update revealing how Derreumaux had to be rescued by the US Coast Guard.
The Larkspur resident [Cyril Derreumaux] had hoped to complete his voyage in about 70 days.
They found him 60 miles off the California coast. His GPS lost capability and left the kayaker needing assistance, but this hasn't discouraged him from his goal to get to Hawaii.
A Bay Area man is taking a journey from the Golden Gate Bridge to Hawaii. He's doing it alone. And on a kayak.​ https://t.co/8PsDiQgs8B

— FOX6 News (@fox6now) May 31, 2021
He shared how he still had a passion for achieving his goals. What happened to him could have led to a fatality, but the athlete, who has been kayaking for twelve years, said:
"I am still determined to make it happen... I won't give up!"
Hawaii, here he comes.

A man set off on a solo kayaking journey from the Bay Area to the islands in the middle of the Pacific Ocean.https://t.co/oRocE3ECm1

— NBC 7 San Diego (@nbcsandiego) June 2, 2021
Derreumaux, who has completed hundreds of trips, was rescued early Sunday morning after nearly capsizing due to heavy weather. He contacted the Coast Guard at around 9:42 p.m. on Saturday.
The aircrew arrived at the scene at around 12:30 a.m. on Sunday and hoisted the kayaker into the helicopter. They then flew with him safely to the air station in San Francisco.
#BREAKING: Cyril Derreumaux, who set out alone from the Bay Area on a kayak to Hawaii, was rescued by the US Coast Guard 60 miles off the California coast. "I still have my passion for this adventure intact, and I am still determined to make it happen... I won't give up!!!" pic.twitter.com/RhFkNqj3tX

— KTVU (@KTVU) June 6, 2021
Derreumaux was reported to be in good condition with no medical concerns. The trip was meant to be the first MidAtlantic kayak, which fans were following on solokayaktohawaii.com.
The Larkspur resident had hoped to complete his voyage in about 70 days. In a similar act, Aleksander Doba managed to kayak into Le Conquet, France's port, on September 3, 2017, on a solo trans-Atlantic trip.