Ice-T's Wife Coco Shows off Her Hourglass Figure in Tight Floral Top & Matching Pants in Pics
Coco loves her family, always opting to wear matching outfits with her daughter and going on Disneyland trips with them. But she also makes time for herself, recently getting her stunning hair styled. 
Gorgeous wife to rapper Ice-T, Coco Austin, shared a curvaceous post online. She wore a tight floral top combined with matching pants in three stunning pictures. 
The model and actress flaunted her hourglass shape, her top and pants hugging her figure. The ensemble was lightning blue covered in bright floral patterns, bringing out Coco's shiny blonde hair and pink lipstick.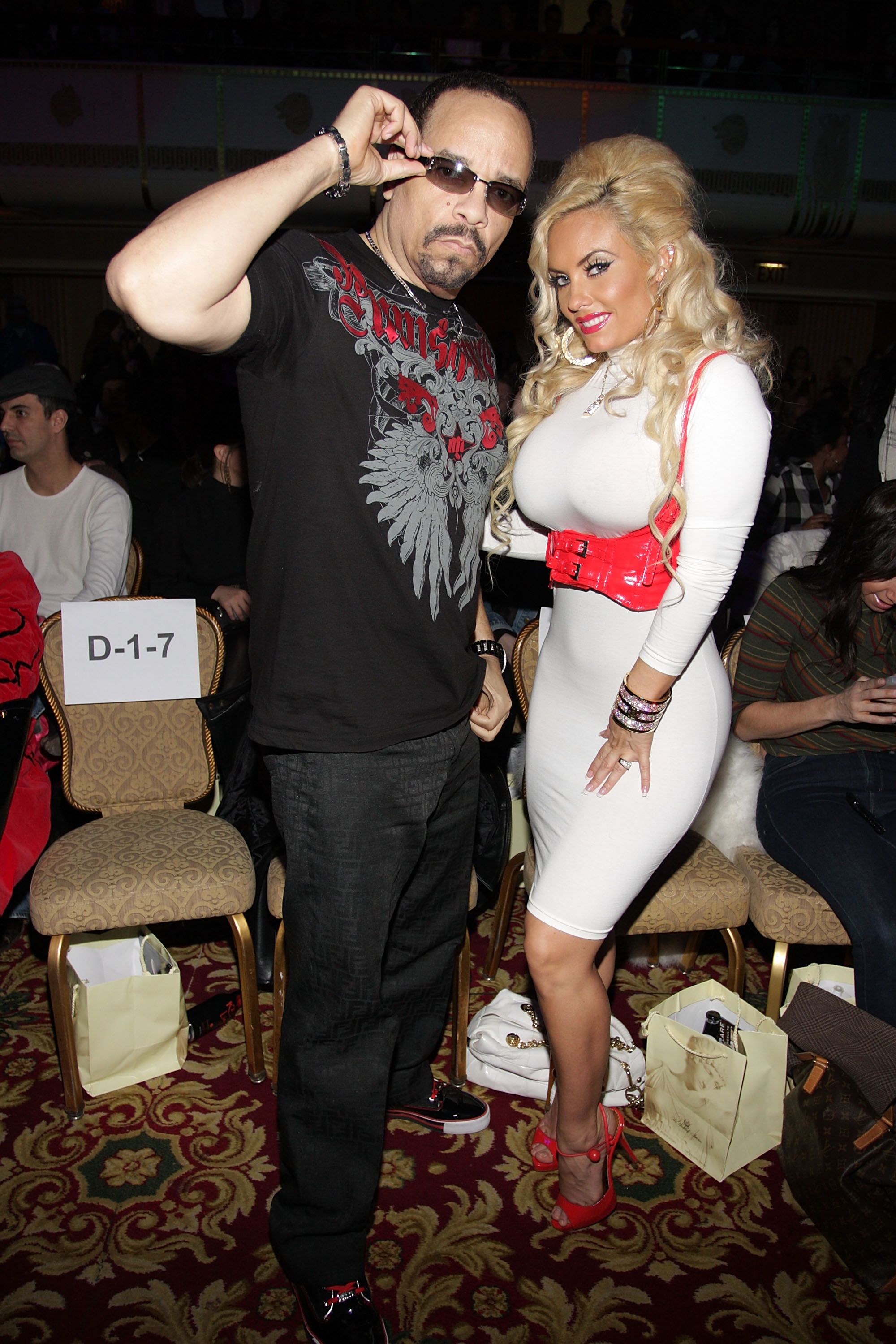 STUNNING MANE
Austin's followers received a glimpse of her cleavage while the gap between her pants and top showed off her tight midsection and tiny waist. Taking to the caption, she penned: 
"The mood you get when u get your hair done ..I love my Arizona hair  girls! @wendyheydenstyling @lovechelsea.styling"
Her glimmering tresses flowed all the way down to her waist. In the first picture, she alluringly put her hand behind her head, while in the second, she sexily held a strand of her hair.
LOOKING GREAT
In both the first and second pictures, Austin gave the camera a come-hither look and pouted her lips slightly, showing off her modeling skills. She stood with the hairstylists in the third picture, all smiling for a selfie. 
The first thing that grabbed Ice-T's attention was her teeth.
Fans and followers went crazy for the post, all loving the new hairstyle and gushing over her gorgeous curves. Her admirers left around 32,000 likes and several complimentary emojis behind them. 
TWINNING TIME 
Beyond selfies, Austin loves taking pictures with her daughter Chanel, especially with both of them wearing matching outfits. In one photo, where both mother and daughter were donning pink bikinis, she wrote:
"Last week was a tough week for me but continued with my family trip and put a smile on my face for Chanel."
This was about a dear companion of hers who had recently passed away. Either way, one could not really tell she was grieving, looking relaxed with her daughter by the pool.  
Austin shares her precious daughter with her husband, Ice-T. She ran into the rapper for the first time in 2001 on the set of one of his friend's movies, the model saying he wasn't in the best mood that day. 
Funnily, the first thing that grabbed Ice-T's attention was her teeth. Of course, he said he quickly noticed the rest but was wary because he didn't want a surface-level relationship - he wanted something serious. 
Recently, the whole family had a great time together at Disneyland. In true Austin style, the trio were all donning matching and crisp red and white outfits. 
Chanel and Ice-T wore all-red shorts while Austin switched it up a notch, sporting red leggings with white polka dots. The caption expressed that this trip will remain in the memory of their little girl forever.