Sugar Ray Leonard Poses with His Love Bernadette in Front of Raging Sea Waves
Former boxer Sugar Ray Leonard poses with his wife, Bernadette, whom he referred to as "his love," in front of raging sea waves in a new picture.
Sugar Ray Leonard was a force to reckon with during his reign as a boxer in the ring; he won six world titles. It has been a few years since his last victory, but the celebrity manages to remain relevant.
Leonard often documents his realities via his online platform and shares them with fans via photos or written expressions. He is a father of four, shares two kids with his first wife, and two with his current wife.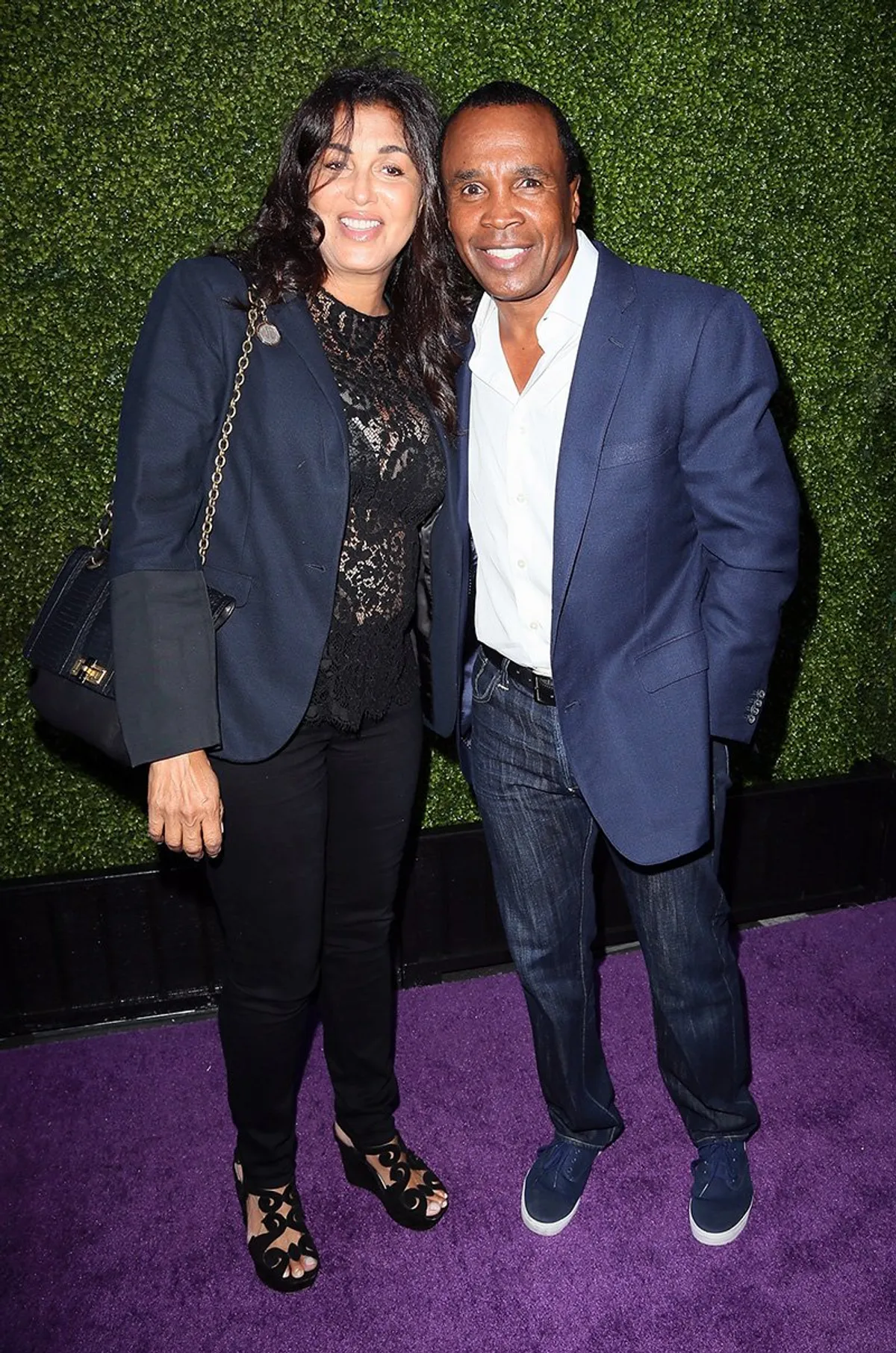 Recently, he updated his Instagram with a snap taken in Nobu, Malibu. The photo showed the former fighter leaning close to a brunette-haired lady— his wife, Bernadette, who held him gently but tightly.
With a glance at the photo, anyone could easily guess that they were lovers thanks to their charming pose and the caption that followed. It read:
"My love."
The pair stood in what looked like a seaside restaurant. Their backs were facing a strong water tide or raging waves that reflected in the background.
Leonard paired an unbuttoned navy blue blazer on black pants and a sky blue round neck shirt for the outing. His wife opted for a long-sleeved jean jacket, a colorful inner top on crispy white pants, and matching shoes.
[The former Mrs. Leonard] explained that their happiness was a facade, and it was not as rosy as it seemed.
She freely let down her curly hair that was parted to reveal her round face that glowed with several make-up shades and camera lighting. The pair wore a warm smile on their faces.
A commenter implied that the duo is greatly missed at Nobu, signifying they must have left the location where they were photographed. A few followers dropped by with a heart emoji on the doorstep of the post.
Fans would recall that Bernadette is not the only woman the boxer has been married to. He was formerly married to a person named Juanita, and they share two kids.
They met during their teenage years, and after nearly a decade that witnessed their breakup and make-up stories, they decided to exchange marital vows.
In the public eye, these lovers were a match made in heaven, inseparable, and had a storybook romance. They later divorced, and in1990, during the divorce proceedings, the former Mrs. Leonard revealed details of their marriage.
She explained that their happiness was a facade, and it was not as rosy as it seemed. More than ten years later, the famous boxer tells his story via a memoir titled "The Big Fight: My Life In And Out of The Ring."
In the book, he was transparent about his lifestyle—fame, failed marriage, his persona as Sugar Ray Leonard, and sexual abuse he dealt with as a teen.