Teyana Taylor Shows Elder Daughter's Baby Hair & Fluffy Hairdo as She Takes a Nap
Teyana Taylor melted many hearts after sharing an adorable picture of her baby, which showcased her baby hair and cute hairdo. 
Teyana Taylor recently put her fans on social media in their feelings after she shared a beautiful picture of her daughter that showed off her new fluffy hairstyle. 
The famous dancer shared the picture via her Instagram page, and in her caption, she tagged her daughter her "sleeping beauty."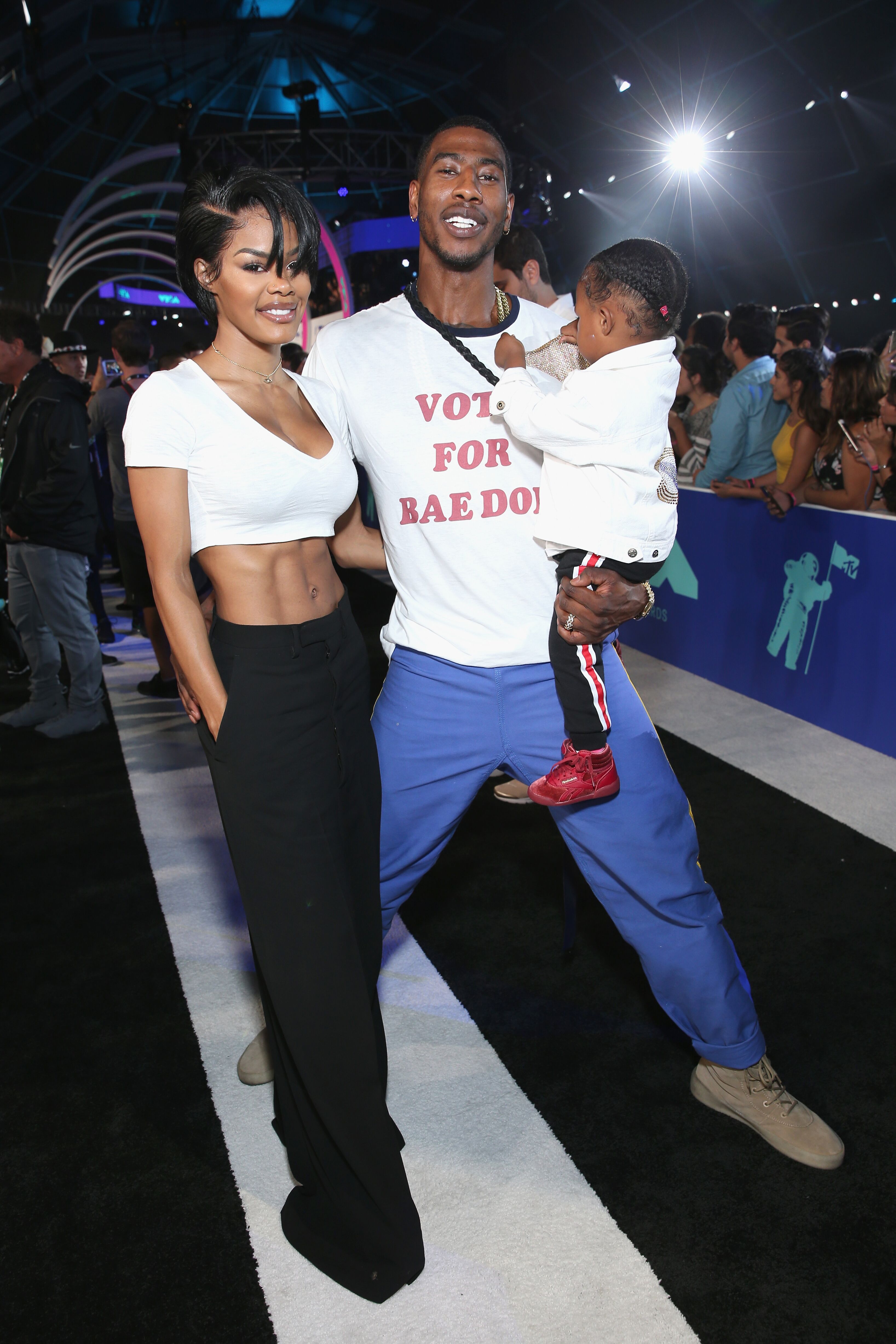 Indeed, little Junie had been soundly asleep when the shot was taken, and she did look beautiful while doing it. She slept with one hand tucked against her face, and she was dressed in a peach-colored round neck. 
Even her hair was elegant; her edges had a curly effect to them reminiscent of baby hair, while the main portion was packed tightly in a large fluffy bun. 
In the comment section, Taylor's fans had nothing but sweet words to offer. Most praised the doting mother for always "getting the edges right," while others commended her for not playing around with Junie's baby hairs. 
Taylor shares her cute daughter with her husband, NBA star Iman Shumpert. She married him in October 2016, and they welcomed Junie on December 16, 2015.
Taylor has said that all she wants for her daughter is to have the opportunity to choose whatever she wants.
Junie's birth made headlines because of the circumstances in which it happened. Taylor alleged that Junie came as a surprise one morning, and she was born in their bathroom with her husband playing doctor. 
Apparently, she had no idea she was already in labor until she woke one morning and felt the head of the baby, after which it took two 10-count pushes to get Junie out into her husband's waiting arms. 
The bond between mother and daughter has grown since that day, and now they are nearly inseparable. In 2016, Taylor tagged Junie her heart, and in 2018, she referred to the cute girl as her world. 
On the topic of what Junie will become in the future, Taylor has said that all she wants for her daughter is to have the opportunity to choose whatever she wants to become when she grows up. 
Some think she may lean towards her father's profession since she is tall, but there are also those who believe she may choose to be an entertainer like her mother. 
In any case, Taylor is willing to be a support system for her daughter no matter what profession she chooses to practice, and in the end, that is all Junie will need.