Meghan McCain Looks Radiant As She Cuddles Baby Liberty Wearing a Purple-and-Teal Swimsuit
Meghan McCain was recently pictured sporting a radiant look with her eight-month-old daughter Liberty, who rocked a purple and teal swimsuit. The duo left fans swooning over how cute they looked!
Mummy duties time! Meghan McCain recently shared a photo of herself posing with her eight-month-old daughter Liberty Sage, and it couldn't have been more adorable.
Meghan donned a sleeveless black dress in the photo while her blonde tresses were pulled back into a loose bun. With the sun shining against her skin, the television host looked super radiant.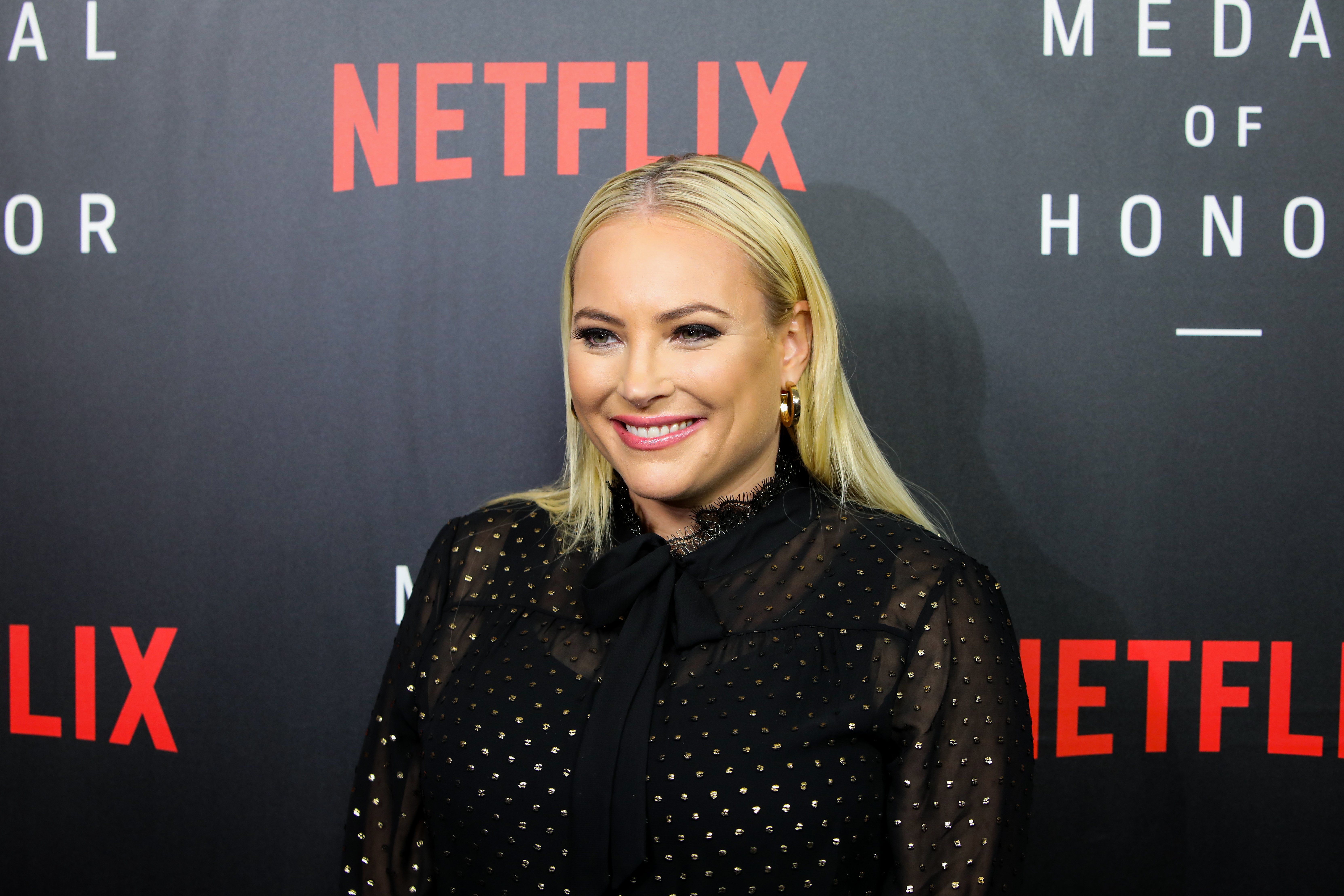 Little Liberty, on the other hand, looked cute in a purple and teal two-piece swimsuit. She flashed an adorable smile at the camera as Meghan sweetly snuggled up against her.
Meghan accompanied the photo with a caption where she called Liberty a mermaid and revealed they were going for swimming lessons. She wrote:
"Taking my mermaid to swim lessons today 🗽 🧜🏻‍♀️ 💜."
Shortly after sharing the photo, several of Meghan's fans and followers took to the comments section and gushed over how adorable the mother-daughter duo looked.
One user complimented Meghan and Liberty's smile, while another said the tiny tot looked cute in her swimsuit. Many others left lovely emojis in admiration.
She called Liberty "the love of her life" while thanking Cindy for teaching her many essential life lessons. 
Meghan's latest post is not the first time Liberty is making an appearance on her mom's Instagram. In April, the television host posted a picture of the toddler that left fans raving.
In the picture, Liberty was captured sitting across a large television as she watched her mom and grandmother Cindy McCain on an episode of "The View."
Meghan has previously shared that Liberty is a tad obsessed with and looks exactly like her grandma. The toddler, however, seemingly has her mom's personality. The television host and her husband, Ben Domenech, welcomed Liberty in September 2020. She is the first child of the couple.
Since welcoming Liberty, Meghan has continued to give fans a glimpse of her motherhood journey, and going by her posts, the television personality is loving every bit of it.
To celebrate Mother's Day in May, Meghan shared a heartfelt tribute celebrating herself while also honoring her mom, Cindy McCain. She called Liberty "the love of her life" while thanking Cindy for teaching her many essential life lessons. 
Undoubtedly, Meghan will also be there to guide Liberty through the hurdles of life and, most importantly, to continue doting and showering her with love.