Jill Duggar Shares Cute Photos from Her Kids' Day Out in the Rain
Jill Duggar posts pics of her little family - husband Derick Dillard and their two sons - having the time of their lives with outdoor activities in the rainy Arkansas weather.
Jill and her husband Derick, and sons Israel, 6, and Samuel, 4, have been enjoying the rainy July weather at their home in Lowell, Arkansas. The former TLC's "19 Kids and Counting" star took her family outdoors.
She made her kids put on swimsuits, grab some cookies, and enjoyed the rainy weather while taking numerous photos. She loves the outdoors and encourages her family to go out and play in the rain now and then.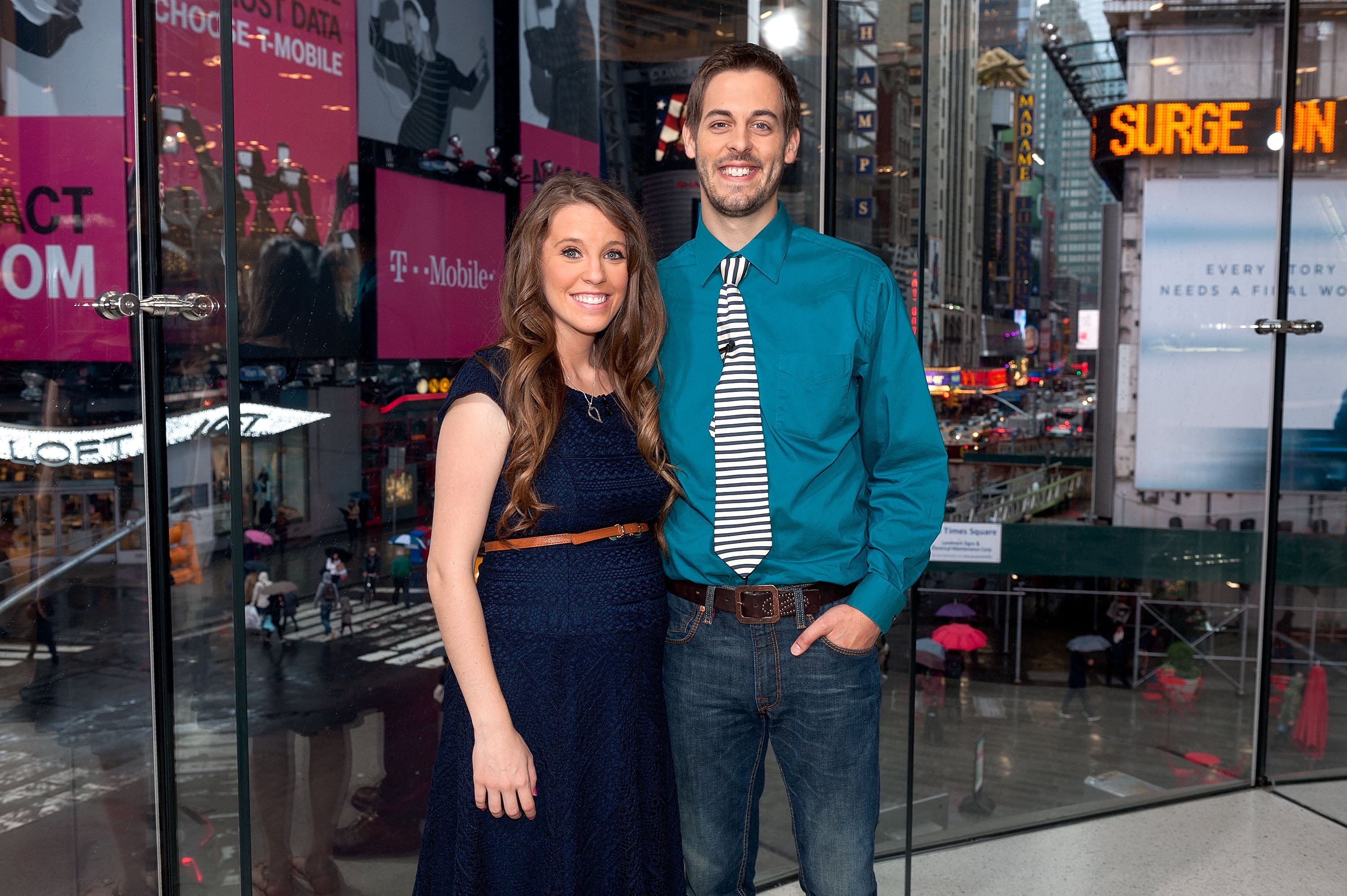 PUDDLE HUNTING IN THE RAIN
The little family of four enjoyed running barefoot on the puddles on their pavement and went looking for some honeysuckle before setting up a can fire to warm up after the rain. She later wrote on her Instagram:
"Now it's showers and supper time before bed!"
The mother of two also recently celebrated her 30th birthday with her family on a fun-filled trip to the Buffalo National River in Arkansas. She thanked her husband for all the fun and his thoughtfulness.
 JILL AND DERICK ON PARENTING THEIR SONS
The couple is very intentional about teaching their sons the realistic nature of family. With Jill growing up in a family with rules about everything, she wishes to bring up their sons differently. Speaking in an interview with US magazine, they said:
"That way, they don't develop an unrealistic expectation of marriage, as long as they know in the end we love each other and are on the same page."
Having been brought up in a family that held strict rules, she wants her sons to experience a different side of marriage and family, including holding hands, hugging, and kissing in front of their kids.
 JILL ON WHY SHE DISTANCED HERSELF FROM HER FAMILY
Jill opened up about her issues with the family and how they needed back control over their lives. They had, over the years, felt they needed to participate more in the direction their lives were taking.
[The Dugger siblings are] wearing bikinis, drinking alcohol, wearing pants, hugging for more than three seconds, dancing, and even traveling unchaperoned.
Jill finally pulled out of the show after citing years of having to shelve their goals as a couple, saying they spent a lot of time and money chasing opportunities that would later be dismissed for not following the show's rules.
 CHOOSING A DIFFERENT PATH
The controversy sparked from the statement that the family had previously made on the show stating that they abstained from alcohol. This is just one of the many rules the Duggar children had to follow.
The family also discouraged non-religious music, alcohol, dancing, use of birth control, contact with people of the opposite sex before marriage, wearing revealing clothes-that exposed their shoulders and knees, 
Since quitting the show, Jill has gone on to model for modest swimwear, enjoys an occasional glass of wine or a pina colada during date nights with her husband, has gotten a nose ring, and even often dons a pair of jeans.
As adults, the Dugger siblings have chosen their own paths and broken the rules, including wearing bikinis, drinking alcohol, wearing pants, hugging for more than three seconds, dancing, and even traveling unchaperoned.