Miranda Lambert Dons Black Mini Dress with Fringe Sleeves & Cowboy Boots Posing in a Kitchen
American country musician Miranda Lambert looked stunning in a recent Instagram picture that showed her posing in a blue kitchen while clad in a black mini dress. 
Miranda Lambert is known for rocking several fashionable looks in many of her appearances. She delighted her numerous fans with yet another stylish display in a recent Instagram post. 
On Friday, the singer-songwriter's fashion brand, Idyllwind, shared a picture that showed her posing in a blue-themed kitchen with beautiful hardwood flooring.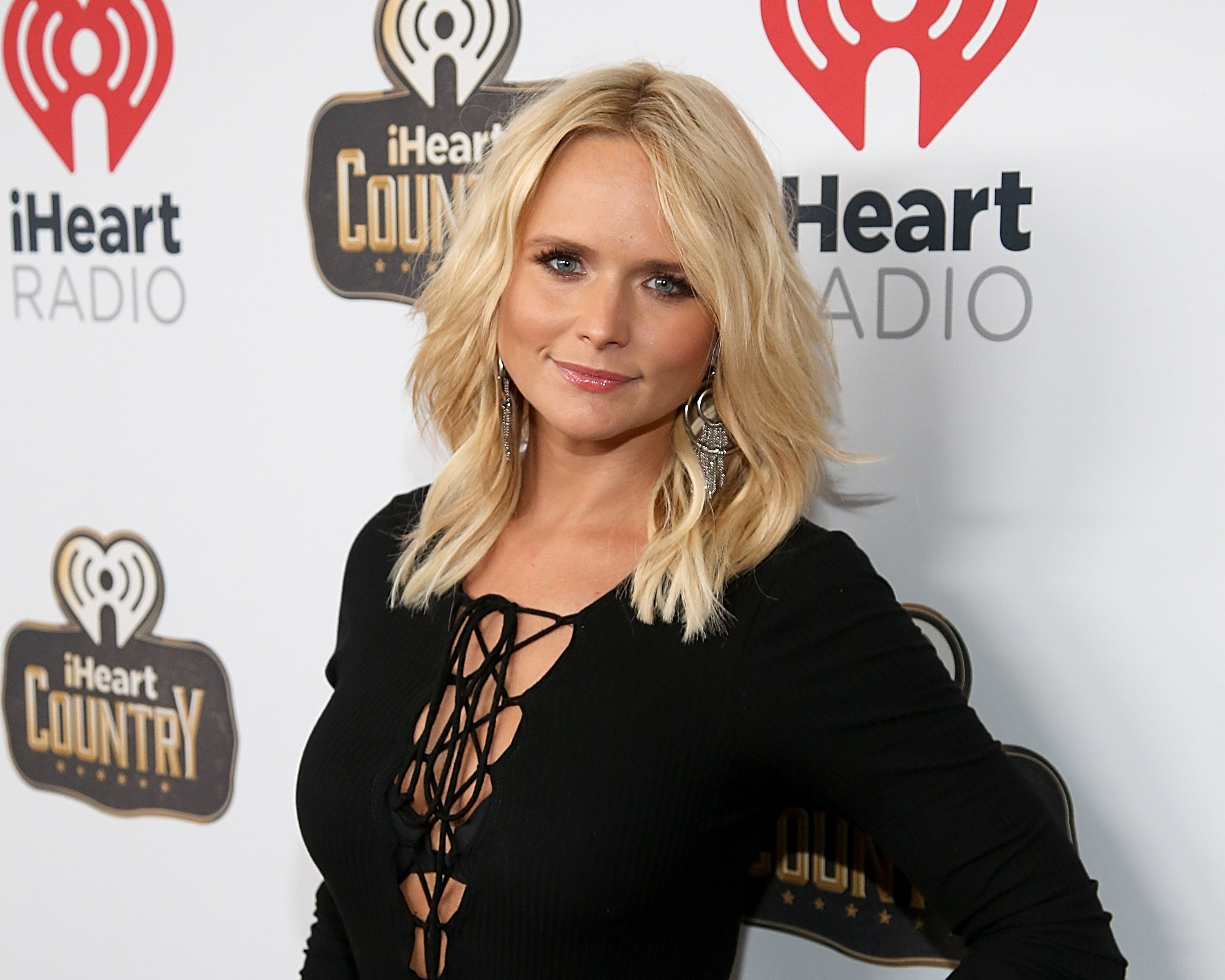 While the kitchen stood out with its unique sky blue and white color, Lambert added a different color blend by dazzling in her impressive outfit.
She posed in front of the kitchen cabinets clad in a black mini dress. Her outfit featured fringe sleeves and a v-neck. She looked beautiful and also flaunted her blonde hair while holding a bottle of beer. 
Lambert completed her beautiful look with black boots that nearly reached her knee. She gave a cute smile as she posed for the picture captioned: "Dress ✔️ Boots ✔️ Drink ✔️ #weekendready. What y'all doing?"
Lambert revealed that co-writing her 2011 song "Over You" with Shelton was a special moment.
Lambert's stylish look in the photo added to her many fashionable looks from previous appearances. Last December, she wowed her Instagram followers when she shared a picture of herself rocking a black fitted dress while holding a festive bouquet. 
The outfit was also from her Idyllwind clothing brand and featured a low scooped neckline that exposed her collarbone. The dress also featured a green floral pattern that added some subtle color to it. 
In March 2021, Lambert also wowed at the Grammy Awards. She appeared in a busty metallic gown, which she later changed into a flirty mini dress that featured a racy side split. 
Lambert is married to Brendan McLoughlin, an officer of the New York City Police Department. Before marrying him in January 2019, she was married to Blake Shelton from 2011 to 2015. 
Lambert and Shelton had been together for a very long time, even before their marriage, and shared many memorable experiences. 
She looked back to one of the special moments she shared with Shelton during an appearance on Apple Music's "Essential Radio." Lambert revealed that co-writing her 2011 song "Over You" with Shelton was a special moment. 
She further expressed her delight in having shared that experience with him. According to Lambert, the song, which won them a CMA Award for Song of the Year in 2012, was inspired by Richie, Shelton's late brother. He died in a car accident in 1990, aged 24.