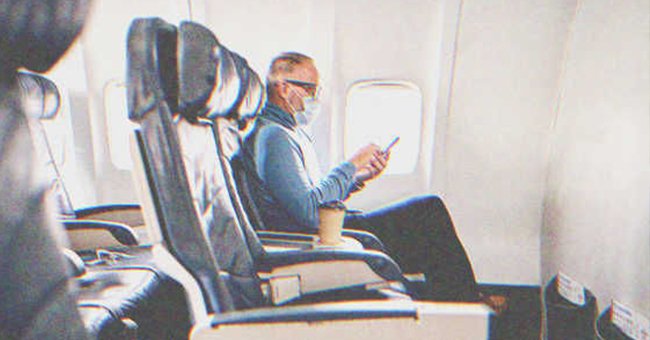 Shutterstock
Flight Attendant Humiliates Economy Class Passenger and Regrets It Immediately — Story of the Day
A flight attendant learns an important lesson when she is rude to a simple-looking passenger in economy class who is not what he appears to be.
Flight attendant Kerry Donavan was not in a good mood. She had been scheduled to work one of her favorite routes, first-class, of course, and here she was filling in for a sick colleague.
She'd complained, of course, but had been told firmly that in the current situation, everyone had to fill the gaps and keep everything running smoothly. So here she was, a senior attendant, doing a domestic flight and catering to economy-class of all things.
No, Kerry wasn't in a good mood, and she was in the mood to take it out on someone, anyone. Unfortunately for Kerry, she picked the wrong target...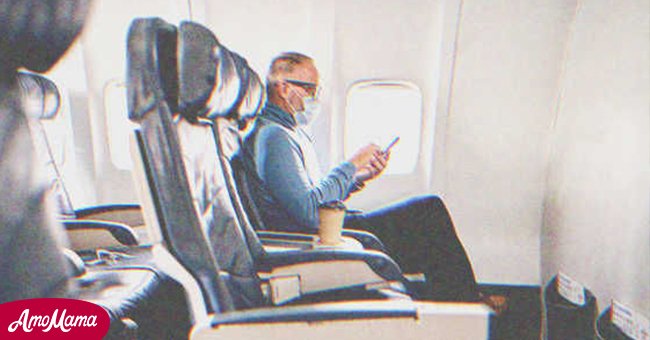 The economy passenger | Source: Shutterstock
Kerry was standing at the airplane door with a bright smile plastered on her face welcoming the passengers, when a short, balding man with a kindly face addressed her: "Excuse me, Miss?"
Kerry turned to him, and her smile slipped a notch. "Welcome aboard, Sir," she said automatically, "How may I help you?"
The man held up his boarding pass, looking embarrassed. "I've never flown before? Where is my seat?"
Kerry looked at the man's boarding pass. "Straight down, it will be seat 24D, the middle row, on your left."
The man nodded but still looked confused. Kerry sighed irritably. "Just walk down and look at the seat numbers, will you?"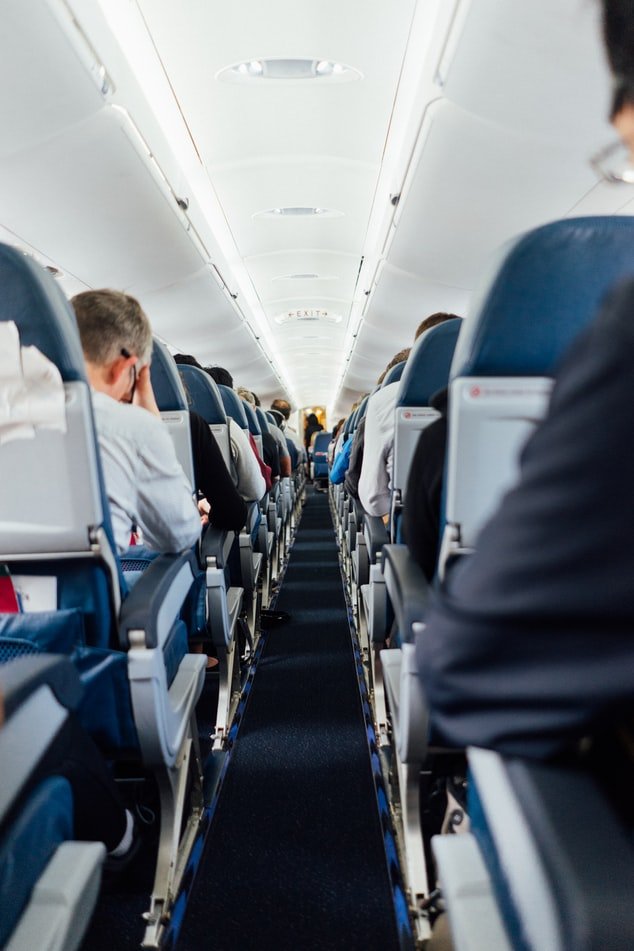 Economy class passengers | Source: Unsplash
The man blushed, clutched at his luggage, and scurried away. He was going to be difficult, Kerry could tell. Well, she'd show him! Ten minutes later, she walked down to check on the passengers and found the man still standing.
"Well?" she asked sharply, "Didn't you find your seat?"
"Yes, I did," the man said, embarrassed, "But...I can't reach the luggage compartment..."
Kerry jerked the bag out of the man's hands and stuffed it roughly into the overhead compartment. "There!" she snapped, "Now do you think you can manage your seat belt all by yourself?"
All people are equal and deserve respect.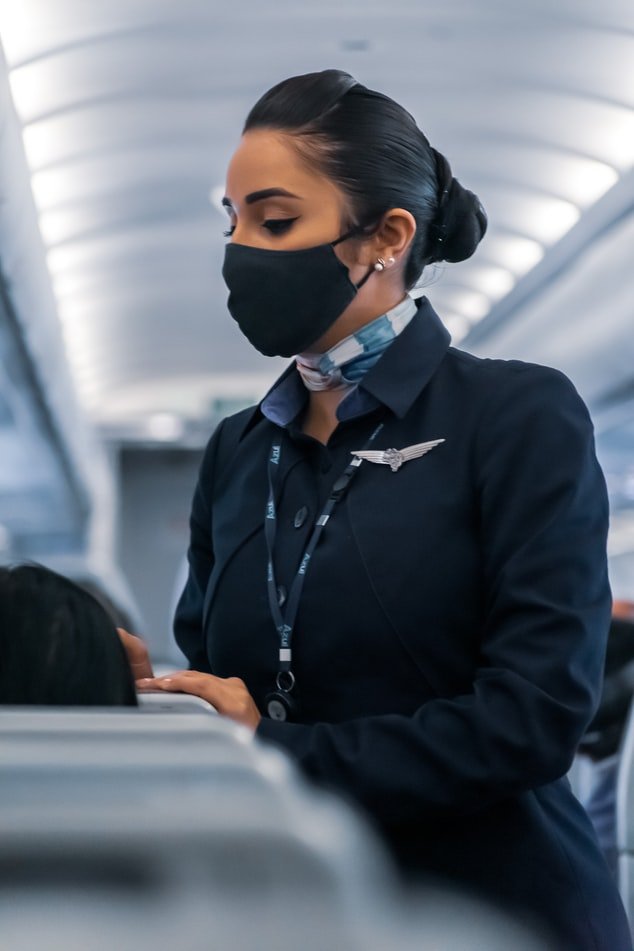 The flight attendant | Source: Unsplash
The man blushed and sat down quickly. He did fumble a bit but managed to get his seat belt on correctly, Kerry noted. She moved on quickly. It was almost time for take-off.
After take-off, it was time to take the drinks cart around. How she missed first-class... Kerry slowly worked her way down the corridor serving out drinks to the passengers. Then she came to the passenger seat 24 D.
"Sir," she said, "What would you like to drink?"
The man smiled timidly at her. "Do you have granadilla juice or guava?"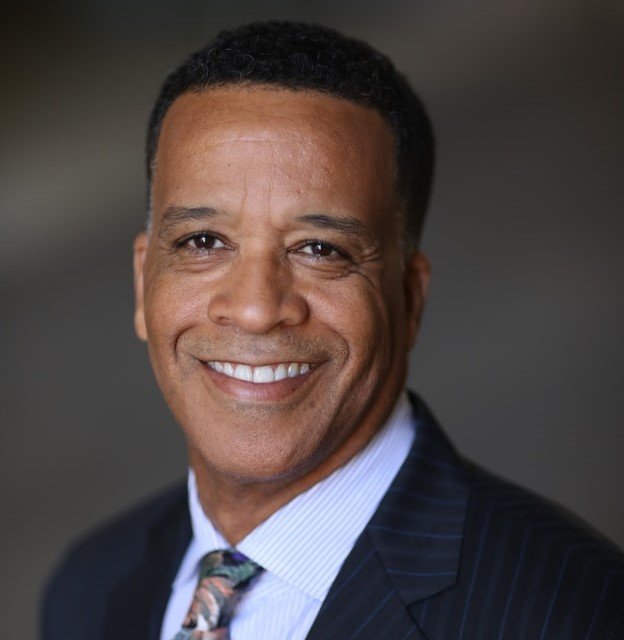 The polite passenger | Source: Unsplash
Kerry snapped. "We have apple, grape, tomato, and orange juice. If you want more, fly first class!"
The man humbly asked for tomato juice, and Kerry slammed the glass and the tin of tomato juice onto his tray table. The man thanked her quietly, and Kerry moved on.
At dinner time, when the man asked for the chicken instead of the fish, Kerry told him there wasn't any, even though she had a stack of chicken containers on her cart.
When she came around to collect the trays, she noted with satisfaction that he had left the fish untouched and had eaten only the crackers, salad, cheese, and dessert. He could stand to lose some weight, Kerry thought; I did him a favor.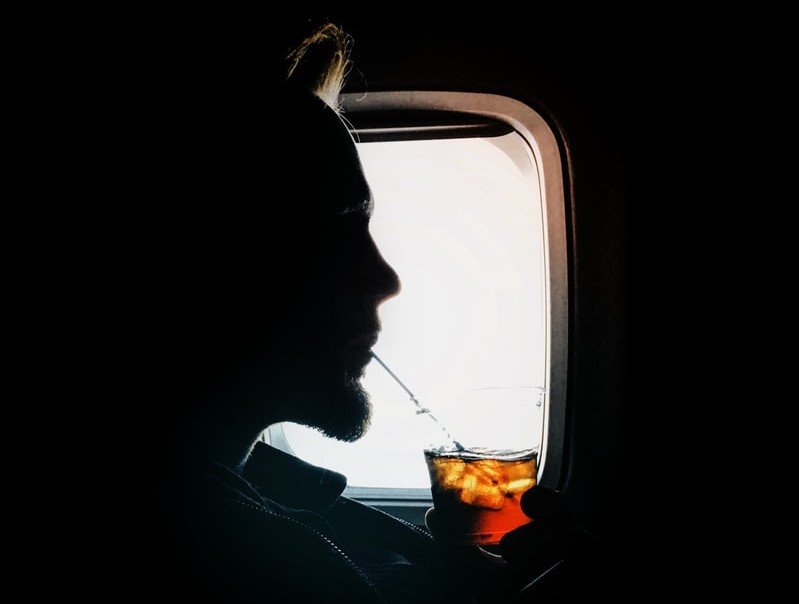 The wrong drink | Source: Unsplash
Two hours later, when the light over seat 24 D lit up, Kerry ignored it for a full 20 minutes before sauntering over. "Yes?" she snapped, "What is it?"
The man said humbly, "Please, do you have anything for a headache? I'm not feeling well..."
Kerry turned her back and walked off without answering, and came back with paracetamol and a glass of water. "Here!" she thrust the glass and the painkiller at the man. "If you want to vomit, use the bag!"
The man thanked her, but Kerry was gone. She couldn't wait for the flight to be over! She hated flying domestic routes! Finally, finally, it was over! She stood by the door watching the passengers leave.
As the last one exited, she looked down the cabin and saw 24 D was still sitting there! She strode down towards him: "We've landed; everyone else has gotten off. This is where you LEAVE!"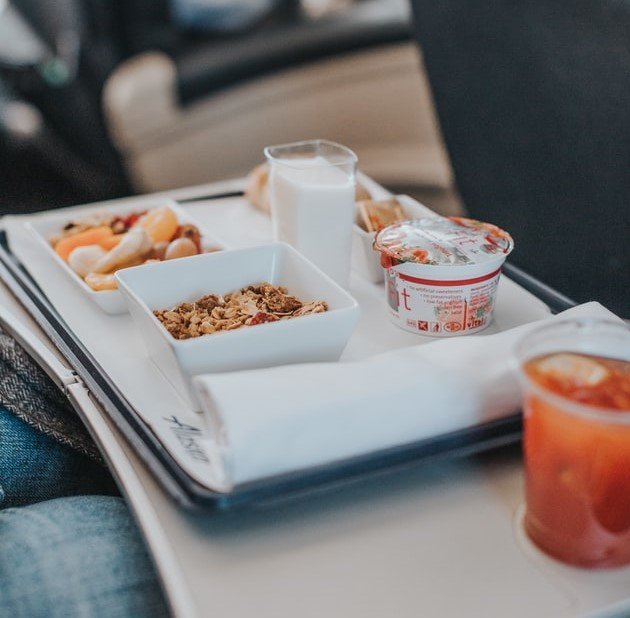 The wrong meal | Source: Unsplash
The man looked up at her. He didn't look soft and silly anymore. "Miss Donavan, I have some advice for you..."
"Oh really?" Kerry sneered, "And who are you to give ME advice?"
The man smiled. "I am the company's new CEO. I start Monday, but first, I wanted to know what it's like to be a passenger on our airline."
Kerry felt the cabin sway around her. "Sir, I didn't know!"
"Exactly. Each passenger is a V.I.P. From now on, there will be other observers flying incognito on every route, and if there is the slightest complaint about you, you will be fired."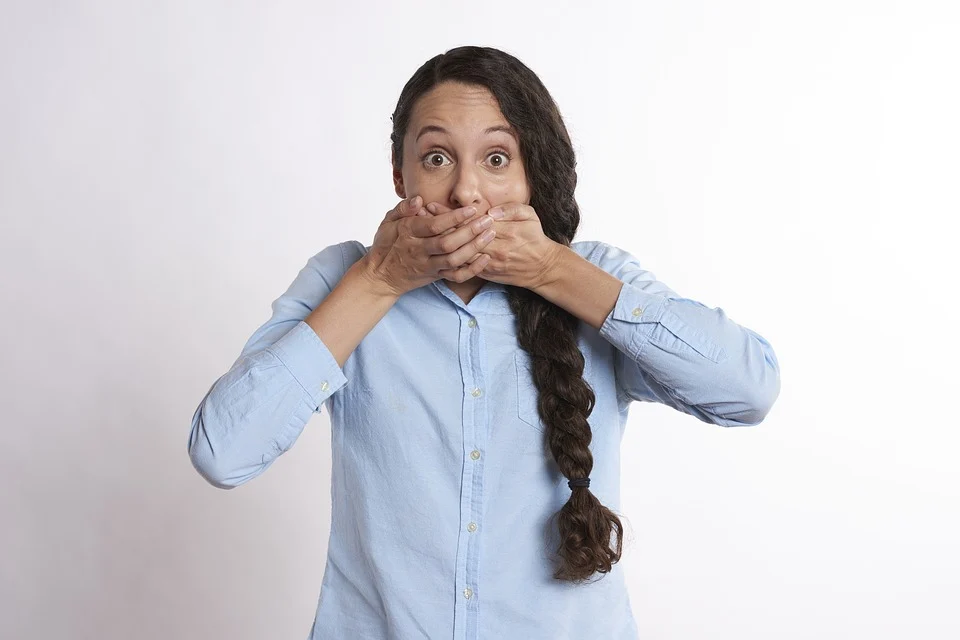 The big surprise | Source: Pexels
"I'm giving you a second chance, Miss. Donavan, don't waste it."
From then on, Kerry Donavan became one of the most attentive and caring of the company's attendants. She was cited as an example, the flight attendant who treated every single passenger as a V.I.P.
What can we learn from this story?
1. You can't tell who a person is by his or her appearance. Kerry was rude and unpleasant to an ordinary-looking man and returned out to be her boss.
2. Treat everyone the same. Kerry treated first-class passengers like Royalty and was rude and unpleasant to economy passengers, but she learned that all people are equal and deserve respect.
Share this story with your friends. It might brighten their day and inspire them.
This account is inspired by our reader's story but written by a professional writer. All names have been changed to protect identities and ensure privacy. Share your story with us, maybe it will change someone's life. If you would like to share your story, please send it to info@amomama.com.
Please fill in your e-mail so we can share with you our top stories!