Tiny's Daughter Zonnique Flaunts Her Post-pregnancy Body in Burgundy Corset and Matching Suit
Tiny's adult daughter, Zonnique Pullins, puts her stunning post-baby body in a classic outfit complete with her high fashion sense of style and sass. 
Tiny's daughter, Zonnique Pullins, is rocking her post-baby body in the most expressive fashion styles, and it is safe to say that she has bodied every look. Her latest Instagram show-off was no different. 
Pullins, 25, went all out channeling an all-red look complete with a sensual backdrop. Her eye-catching coordinating look included a cropped jacket that she left unbuttoned.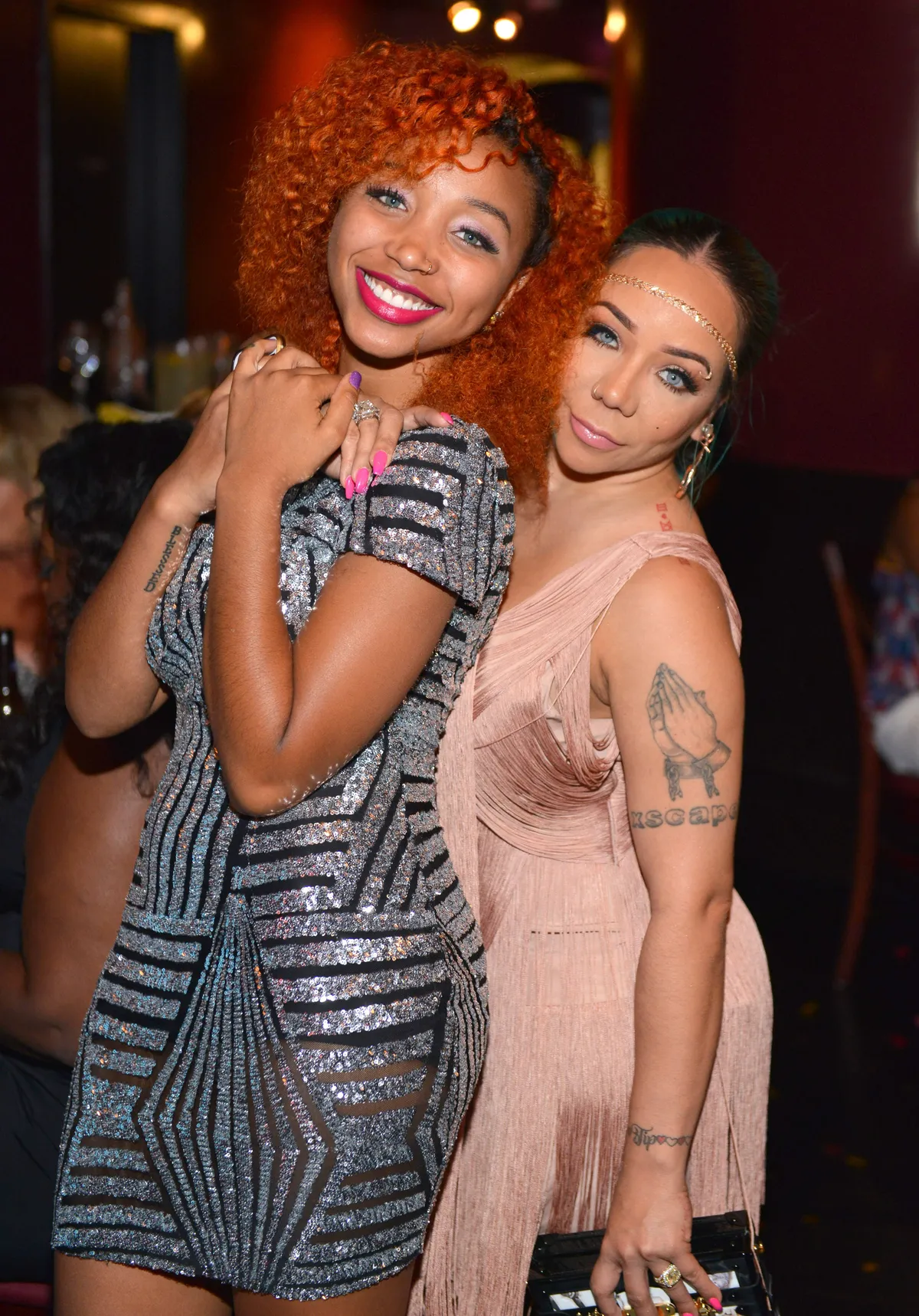 The jacket was donned over a form-fitting bustier which was of a darker shade. Her wide-leg satin pants gently slid over her hips and down her ankle.
She rocked a pair of strappy heels and carried a tiny purse of the same shiny red color. The contrasting hues were her bleached blonde blunt cut and her luminous skin. She captioned:
"When it comes to her, I wouldn't want to be anybody else."
The star gave birth to her daughter last December, and since then, she has been inspiring fans with her snapback body. Before giving birth, she announced her pregnancy via People.
The TV star explained she enjoyed every step through her pregnancy. When asked what she looked forward to, she excitedly noted that she could not wait to teach and learn during her motherhood journey.
Since baby Hunter Zoelle was born, every member of her family has been captivated by her baby charms. 
However, the "The Mix" co-host listed her inhibitions, which had to do with the novel coronavirus. Pullins relayed that she had been going to her doctor's appointments alone. 
Fans joined in hearty celebrations when Tiny announced on Instagram that her "G-baby" was born. The new grandmother did not hold back her excitement as she congratulated her daughter. 
Although the new baby's pictures were not posted at the time, Tiny did drop hints of what the little one looked like, letting the public know she was "fat & cute" just like she dreamed. 
Pullins' colleagues at Fox Soul also expressed their love, announcing the news on Instagram. The announcement also included details of the infant's birth. 
Since baby Hunter Zoelle was born, every member of her family has been captivated by her baby charms. Her youthful granddad, T.I., showed he was completely in love in a new picture, and many fans could attest to it.
T.I. had the little one propped up on his chest in the picture while they both dozed off. The image was heartwarming, and Tiny confirmed in another post that they slept that way all night.