Lionel Richie's Longtime Girlfriend Strikes Cozy Pose on Pillows in a Revealing Shirt & Black Bra
American singer and songwriter Lionel Richie's girlfriend, Lisa Parigi, showed off her spotless skin in a recent post on her Instagram page. Dressed in a white shirt over black pants, Parigi looked stunning.
Finding love at an older age could be difficult sometimes but not for Lionel Richie. The legendary singer found love in the arms of his much younger girlfriend, Lisa Parigi. Age is certainly just a number! 
The model is a raving beauty and does not deny her fans the pleasure of witnessing her chic looks. She constantly shows off her perfect physique on Instagram, and her fans can not get enough.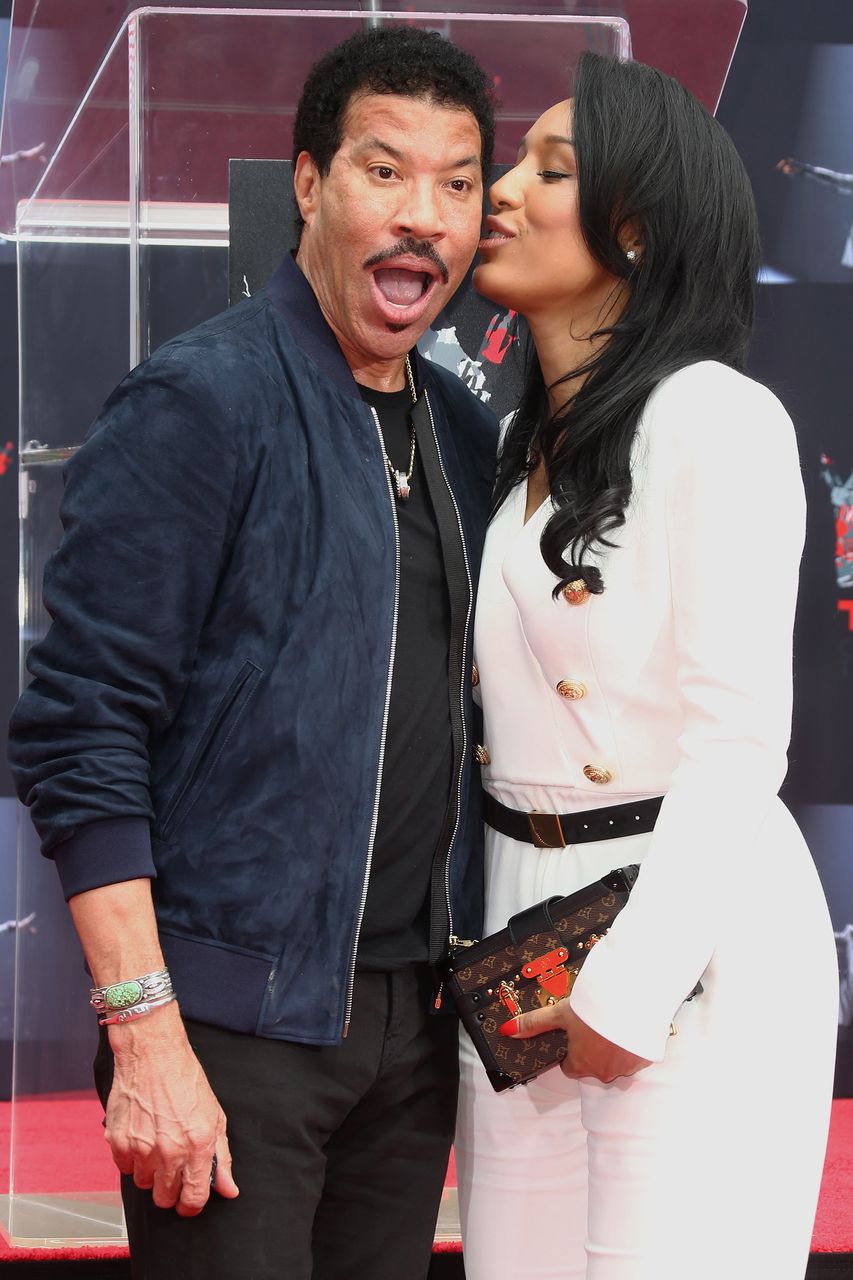 On Friday, Lionel's lover shared two stunning pictures of herself on Instagram. The star looked gorgeous in a white plunging shirt with a black bra underneath. She donned a pair of black pants, which was a good match for her look. 
Parigi showcased rockstar vibes as her jet-black hair was covered with a red bandana. The star rocked subtle makeup and showed off brightly painted nails. 
Parigi's skin looked enviable as she struck a relaxed pose while looking away from the camera. The second slide saw her in a similar pose, but this time, her eyes were closed. 
With her head facing sideways, the model looked very appealing. She accessorized her look with a lovely silver-colored bracelet and a wristwatch. The post was accompanied by a caption that read: "Merci pour la photo… 🍵"
She runs a lifestyle blog, Dream Design Cover, and speaks German, Swiss-German, French, and English fluently.
Parigi received lots of compliments from her Instagram lovers. In a matter of minutes, the comments section was filled with pleasant words as fans continued to swoon. 
One revealed that the entrepreneur was so cool, adding that Parigi dished out rockstar vibes. Another fan tagged Lionel's girlfriend cute while a third user noted that she looked pretty and unbothered.
In February, the lovebirds got Twitter fans talking about their age difference after a picture of the duo cuddling was shared. The famous singer is in his seventies and his girlfriend in her thirties, making him forty years older than her.
A few were not impressed with Parigi's choice, but other fans thought the couple looked very lovely. A fan said Lionel looked younger than this age, and another noted that despite their age difference, love won.
The lovers have been together since 2014 and are waxing stronger. Apart from having a strong relationship, Parigi is also very hard working. She runs a lifestyle blog, Dream Design Cover, and speaks German, Swiss-German, French, and English fluently.
Outside being a partner to Parigi, Richie is a father to three children, Nicole, Sofia, and Miles. Nicole was adopted by Richie and his first ex-wife, Brenda, while Sofia and Miles are from the musician's past marriage to Diane Alexander. He is a loving father to all his kids.