Lionel Richie's Girlfriend Lisa Looks Beautiful Posing In a Stylish Ensemble In Natural Makeup
Lionel Richie's girlfriend Lisa Parigi looked all shades gorgeous as she posed in a denim top and black leather pants in a recent post on her Instagram page.
Lionel Richie's girlfriend Lisa Parigi did not need any makeup to look all shades beautiful in a recent picture she shared with fans on her Instagram page on Thursday. 
In the snapshot, Parigi posed in a denim jacket which she matched with black leather pants. She accessorized her appearance with a silver watch she wore on her left wrist.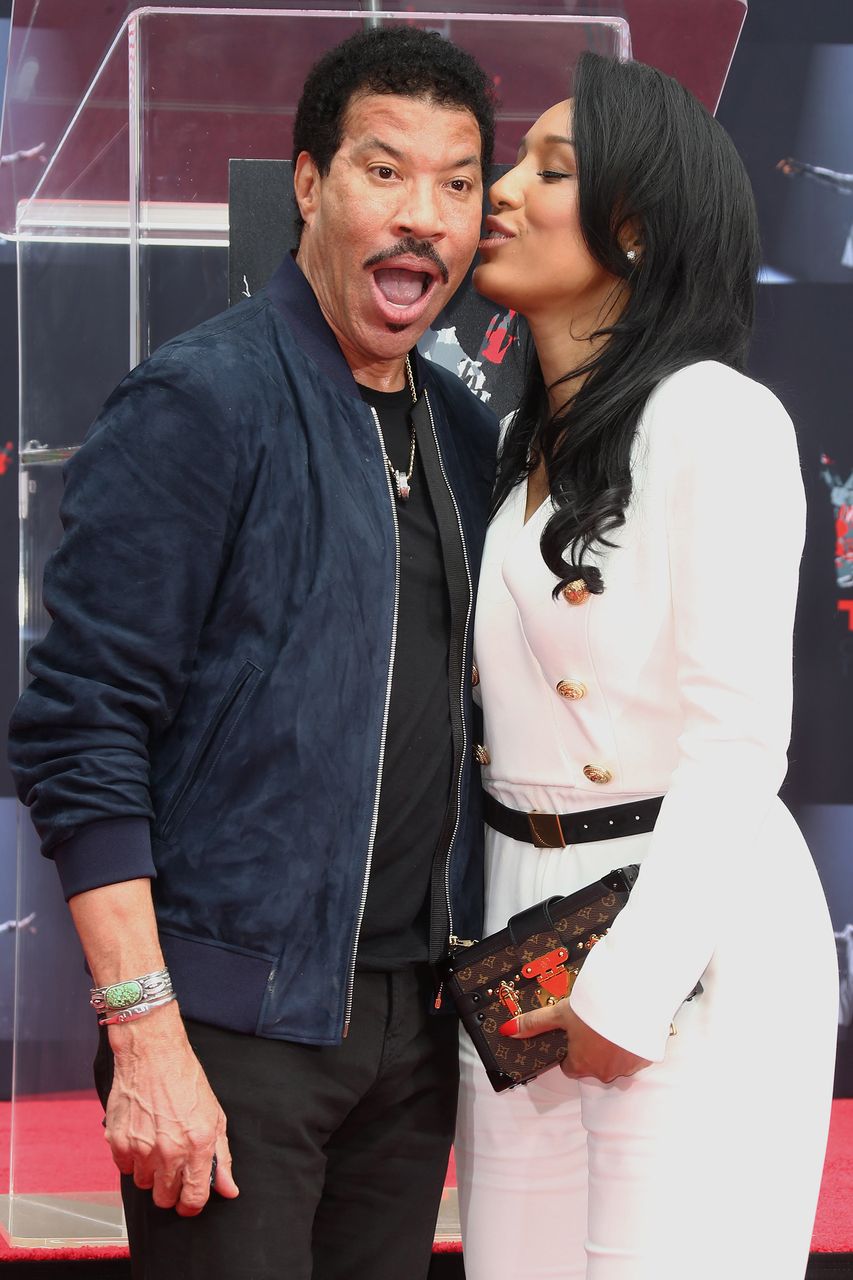 In the photo, Parigi posed sitting on a stone chair in front of a building wall and surrounded by green potted plants. She also flaunted her long black hair as she looked at the camera. 
She posed with her hands clasped together, revealing her polished pink nails. A brown Louis Vuitton bag was beside her as she posed. In the post's caption, she wrote: 
"If I say 'first of all...' ☝️run away quickly.... 😂."
Her fans hailed her for looking so gorgeous in the snapshot and complimented her for her beauty. Many of them commented with several emojis. 
She implied that she had no time for those who talked about her.
Parigi has been dating Richie for some years, with the pair first linked in 2014. The couple's relationship first sparked interest after a Twitter user's viral tweet brought attention to their age difference. 
The tweet revealed that Richie was 71 while Lisa was 30, adding that love wins. Accompanying the tweet was a picture of the cute couple posing together. 
Many other tweeps who reacted to the tweet hailed Richie for looking young and handsome at 71. Others commented on the age gap, though one person said it was not an issue since Parigi is old enough to make her own decisions.
Parigi did not waste time responding to those trolling her for dating a much older man. She uploaded some cryptic posts on her Instagram Story including one of a meme with Britney Spears' picture. In the caption, she implied that she had no time for those who talked about her. 
Parigi grew up in Switzerland and is of Swiss, Caribbean, and Chinese ancestry. She can also speak German, French, "Swiss-German," and English fluently.
She has working experience as a model. She now runs a lifestyle blog called "Dream Design Cover" and is also the CEO of a lifestyle brand called "The Estate Collection."