Simone Biles' BF Jonathan Owens Raves over Her Routine At Gymnastics Championships
Simone Biles' boyfriend Jonathan Owen can't help but be proud of his woman's accomplishments at the Gymnastics championships. He has been all over social media raving over the complex routine she pulled off in the competition.
Simone Biles bagged her seventh national title this weekend at the 2021 US Gymnastics Championship and her boyfriend Jonathan Owens was there to watch his woman thrive. 
The event was held at the Dickies Arena in Fort Worth, Texas. Biles claimed the individual all-around gold with 119.65 points after taking the floor, vault, and beam events.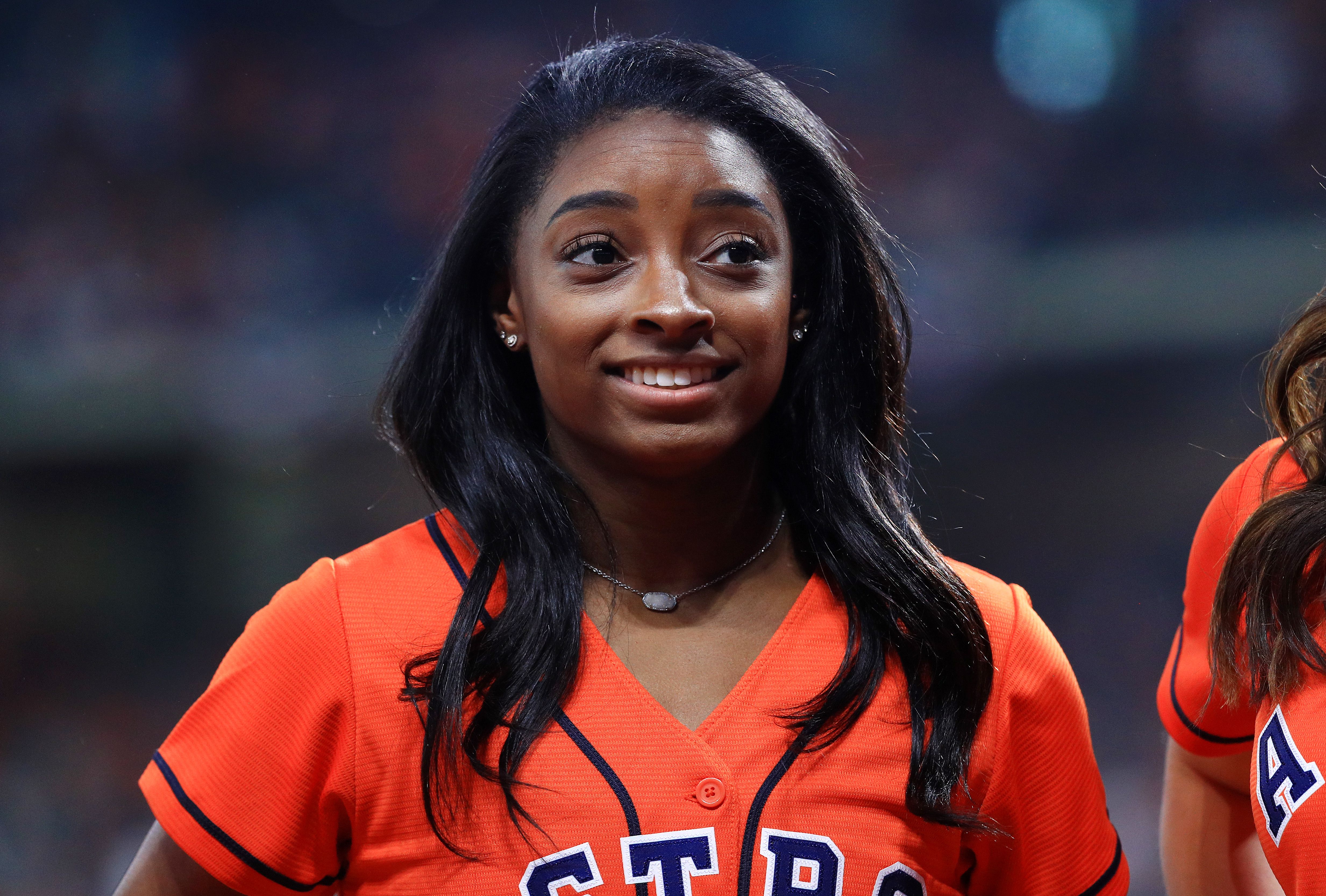 Owens was there to show his support. He shared a 15 seconds long video clip via his Twitter page, and it captured Biles doing her thing and doing it well. 
In his caption, he claimed he could not get over watching her pull off the stunt that saw her somersault twice before leaping more than a couple of feet into the air, doing some flips, and sticking the landing almost effortlessly. 
The loved-up Owens, who has been dating Biles publicly since summer 2020, stuck around till the event ended on Sunday, after which he shared a post dedicated to her via his Instagram page. 
It contained a shot that captured him posing alongside his talented girlfriend, and in the caption that followed it, he revealed it was his first time watching her "compete in person." 
One of the said skills she has held off on performing is the Yurchenko double pike vault.
He went on to talk about how cool it felt to watch her do what she is passionate about and excel at it. He tagged her his "lil champ" and expressed his pride in her before he ended the write-up with a "love you baby." 
Biles' win over the weekend means she has won more senior Nationals than any other woman in history. She was formerly tied at sixth with Clara Schroth Lomady, but following her recent win, she is now ranked alongside Alfred Jochim for most wins by any American.
Things are slowly building up towards Biles' inevitable defense of her Olympic all-around title. Still, despite the fierceness of the competition, she has not been showcasing her most complex skills and has dominated anyways. 
One of the said skills she has held off on performing is the Yurchenko double pike vault and she became the first woman to perform this when she executed it at the US Classic a couple of weeks ago. 
Biles has said that fans will get to see her pull off the move in the trials, and as usual, they will be looking forward to her performance. So is Owens who is determined to be there.