Lela Rochon & Antoine Fuqua Are All Smiles with Their Daughter Wearing Lacy Dress to a 2nd Prom
Lela Rochon and Antoine Fuqua could not be any prouder as their only daughter Asia looks breathtakingly gorgeous rocking a lacy dress to prom number two.
Film director Antoine Fuqua and his actress wife Lela Rochon have two amazing kids that give them all the joy and fulfillment they need.
Like every parent, the couple loves their kids unconditionally and would often tell the world about their greatness, especially when their mini-mes reach a milestone.
This act of celebrating their kids online earns a lot of love and heart-melting comments from fans. A few hours ago, Rochon went all out to celebrate her daughter, Asia, via a series of posts.
It was in honor of her second prom and the lady of the hour looked elegant in a black lacy gown with nude undertones. The mother-of-two wrote on the first post:
"Prom #2...my Pretty Girl."
A few fans and celebrities joined in to celebrate the stunning beauty. One person commented that she is as pretty as the actress.
Before this post, Rochon had shared an up-close snap of her mini-me's face that detailed her seemingly natural makeup and glossy pink lips in a closed-lip smile that showed her adorable cheekbones.
A few years ago, the film director was involved in a cheating scandal with Nicole Murphy.
When fans thought that was all for the day, the onscreen personality added about three snaps to her Instagram story. One showed Asia posing with a fine young date in a suit.
Another centered on the teen being touched lightly by the sun and basking in her moment of ethereal beauty as she posed. To accessorize her attire, she sported a black mono strap rectangular-shaped tote.
The last and most memorable photo featured Fuqua and his wife showing their pride as they posed with their daughter in the middle.
This is not the first time Asia's prom appearance will be making headlines. In May, the young blood made a fashion statement while attending her first senior prom in her mom's red strapless evening dress, which of course, garnered admirable comments from her mother.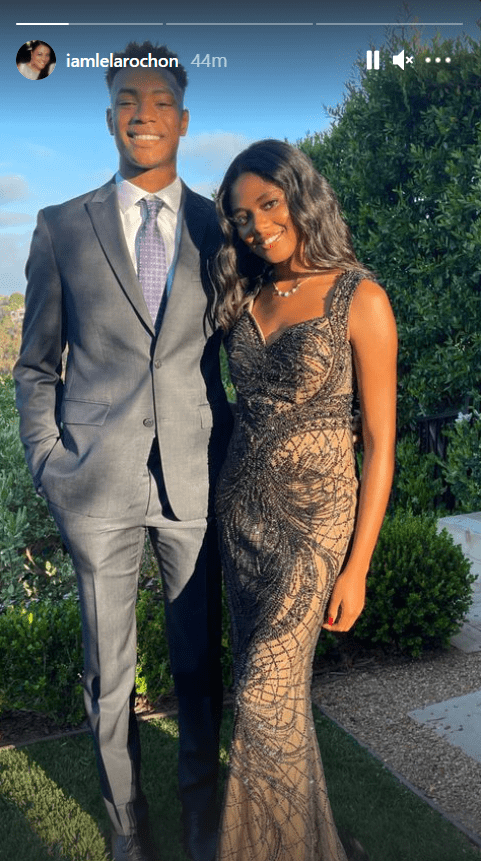 Whether prom or not, the celebrity couple knows how to spend memorable moments with their kids and is always present to cheer them on. 
When their daughter starred as "Cinderella" in a stage drama, the pair complimented her online and posed with the upcoming actress for a few shots after the event.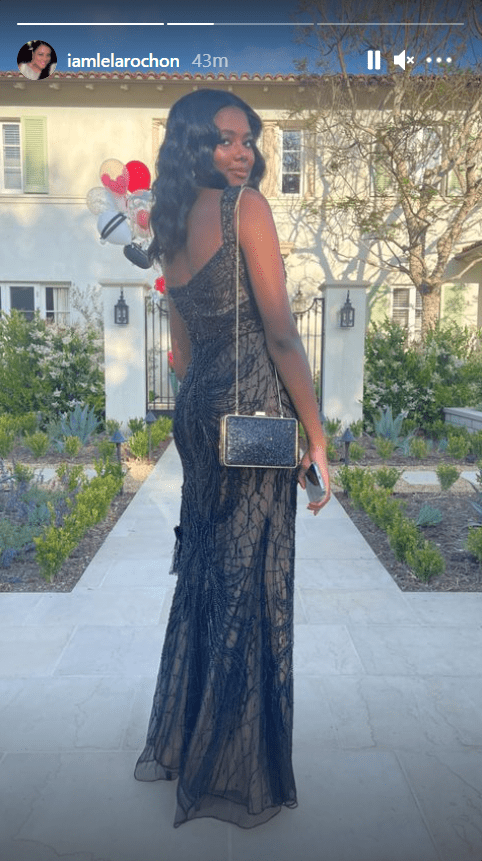 In the Rochon-Fuqua household, there is more than enough love to go around even in hard times. A few years ago, the film director was involved in a cheating scandal with Nicole Murphy.
One would have expected his marriage to end, but Rochon stood by her man and offered no comment on the issue online or via interviews.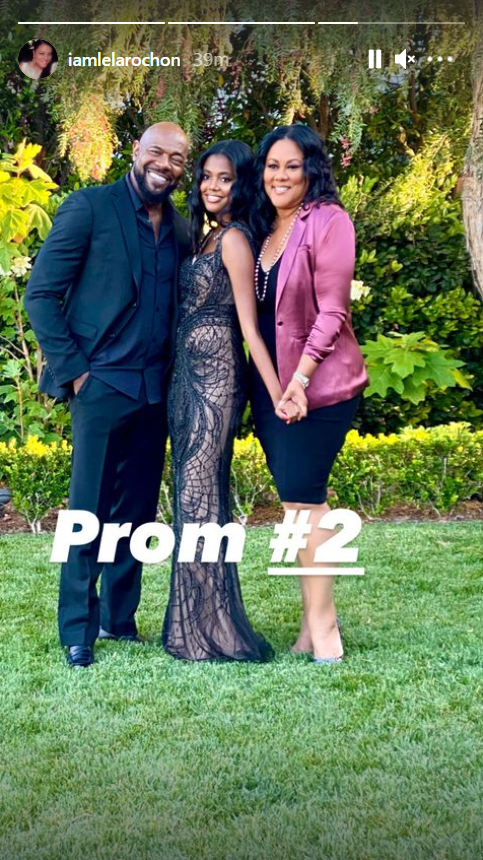 Rochon continues to live her life free of scandal, dramas, or controversies. Her fans know that despite her celebrity status, she keeps her private affairs away from the prying eyes of the media and takes charge of her household without any interference.