Twitter Users Believe Meghan Markle's Baby Lili's Name Has a Hidden Nod to Her Mom Doria
Royal fans are over the moon with the naming of Meghan Markle and Prince Harry's second child and believe they named their daughter with beautiful names.
Twitter users believe Meghan Markle's baby Lili's name has a hidden nod to her mother, Doria Ragland. They took to the platform to decode the hidden meaning behind her name with one person writing:
"Calling her "Lili" is a nod to Doria's incredible love for Meghan, who she nicknamed 'Flower.'"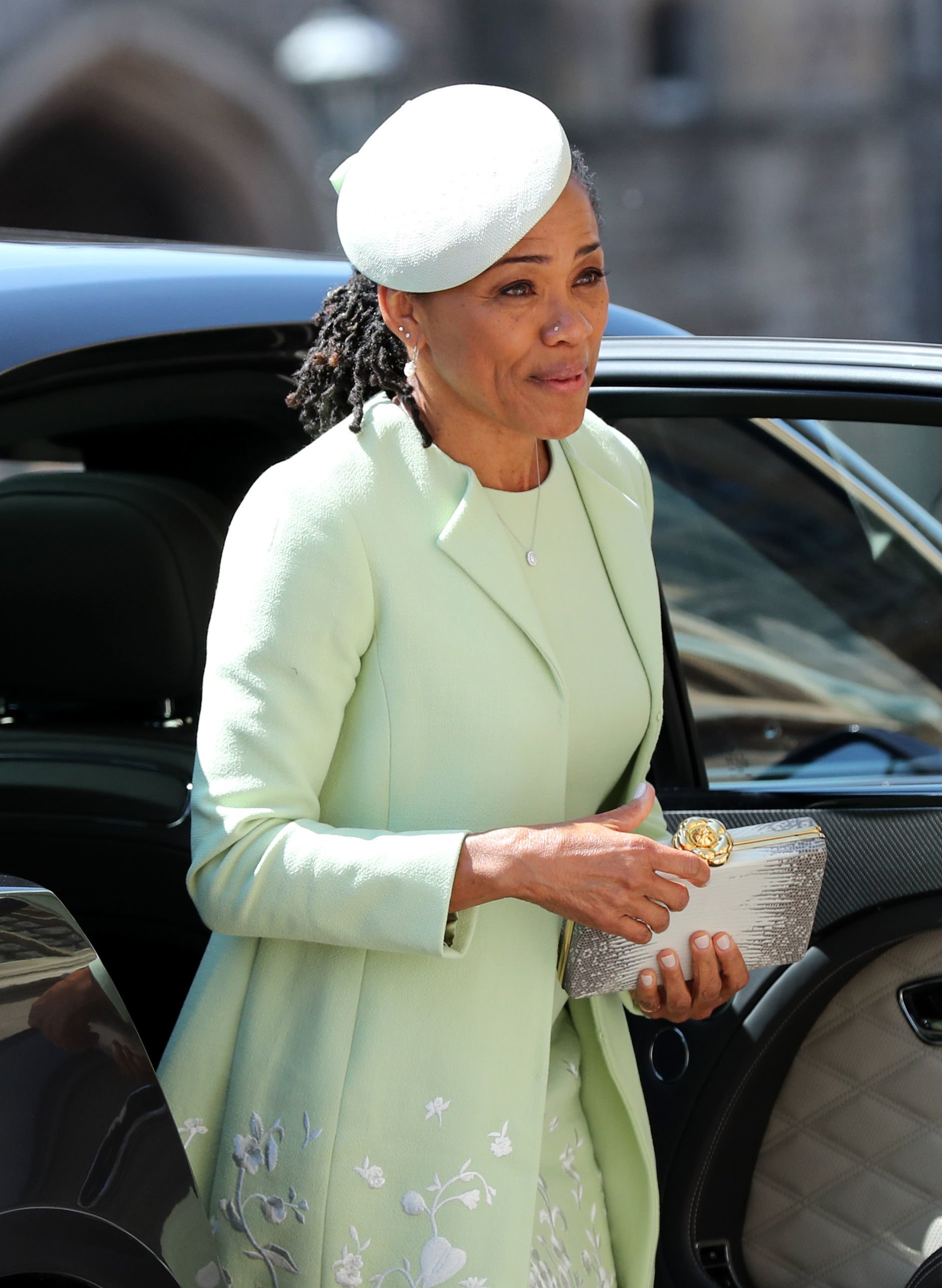 Another Twitter user enthusiastically wrote: "Newborn little Queen #LilibetDiana is making her grandma and great-grandma proud. And Doria grandma got her Lily flower. Congratulations to proud parents #Harryand Meghan."
Lili's name does indeed hold a special meaning for Markle and her mother as she was called Flower by her mom when she was just a little girl.
I love how Lilibet "Lili" Diana honors several different generations of women.

Lilibet was the Queen's nickname as a child. Lili, which she will be called, is a flower. Doria's nickname for Meghan is Flower.

And of course Diana honors Harry's mother, the late Princess of Wales. https://t.co/3kUm5Rg3HW

— Love, Lola (@LoveLolaHeart) June 6, 2021
In her now-defunct lifestyle site called "The Tig," Markle revealed her nicknames, writing, "Meg, MM, M&M, and Flower (which my mom has called me since I was little)."
Markle ran her blog for nearly three years. When she announced that it would come to a close, she described it as a passion project which evolved into a community project of support and inspiration.  
Since the Duchess of Sussex and her prince moved to California last year, she has had the chance to spend more time with her beloved mother. Ragland lives nearby in Los Angeles and visits the royal couple and her grandson, Archie, in Montecito.
I really like the name. Diana was pretty much a given as her second name. And they have both spoken about HM with love . I truly believe she has been kind to Meghan. Maybe the only one who was....

Also like to think that "Lili" is a nod to Doria as she calls Meghan her flower.❤️

— The Gold Standard 🏅 (@InvictusbyPepp) June 6, 2021
Page Six was told that Ragland is overjoyed to welcome her new granddaughter. Although she was not present for the childbirth on June 4, she has been helping out with the latest addition to the family.
The clinical therapist flew down to England for the birth of her first grandchild, Archie, back in May 2019. At the time, she spent the first few weeks with her daughter and son-in-law and then assisted the pair after the arrival of their firstborn.
An insider revealed to Closer Weekly on Monday, June 7, that the 64-year-old is thrilled about her granddaughter. The source explained Ragland is over the moon to have a granddaughter to spoil and cuddle.
"She's such a natural at being a grandmother and loves being with Archie and now Lili too. She thinks the world of her Lili," the insider added.
After Prince Harry and Markle welcomed their second child, they revealed on Sunday, June 6, that they named her Lilibet "Lili" Diana Mountbatten-Windsor.
The royal couple chose meaningful names for their baby girl. Lilibet, a derivative of Elizabeth, is a name of Hebrew origin that means "God is my oath." Lili's middle name, Diana, is of Greek origin, with the Baby Names website reporting that it means "Divine."