Tamar Braxton Strikes a Pose with Slimmed-down Ex-husband Vince Herbert on Their Son's B-Day
TV star Tamar Braxton and her ex-husband, Vince Herbert, threw a grand birthday bash for their young son Logan, and it was nothing short of satisfying fun. Herbert also got to show off his trim figure in pictures. 
Tamar Braxton and her former partner Vince Herbert got together for a lovely birthday party thrown for their son Logan's eighth birthday. Pictures shared on her Instagram page detailed the heartwarming occasion.
The former couple posed with the celebrant in several snapshots while family members and friends also joined in the celebration. In the first photo shared by Braxton, it was a family affair.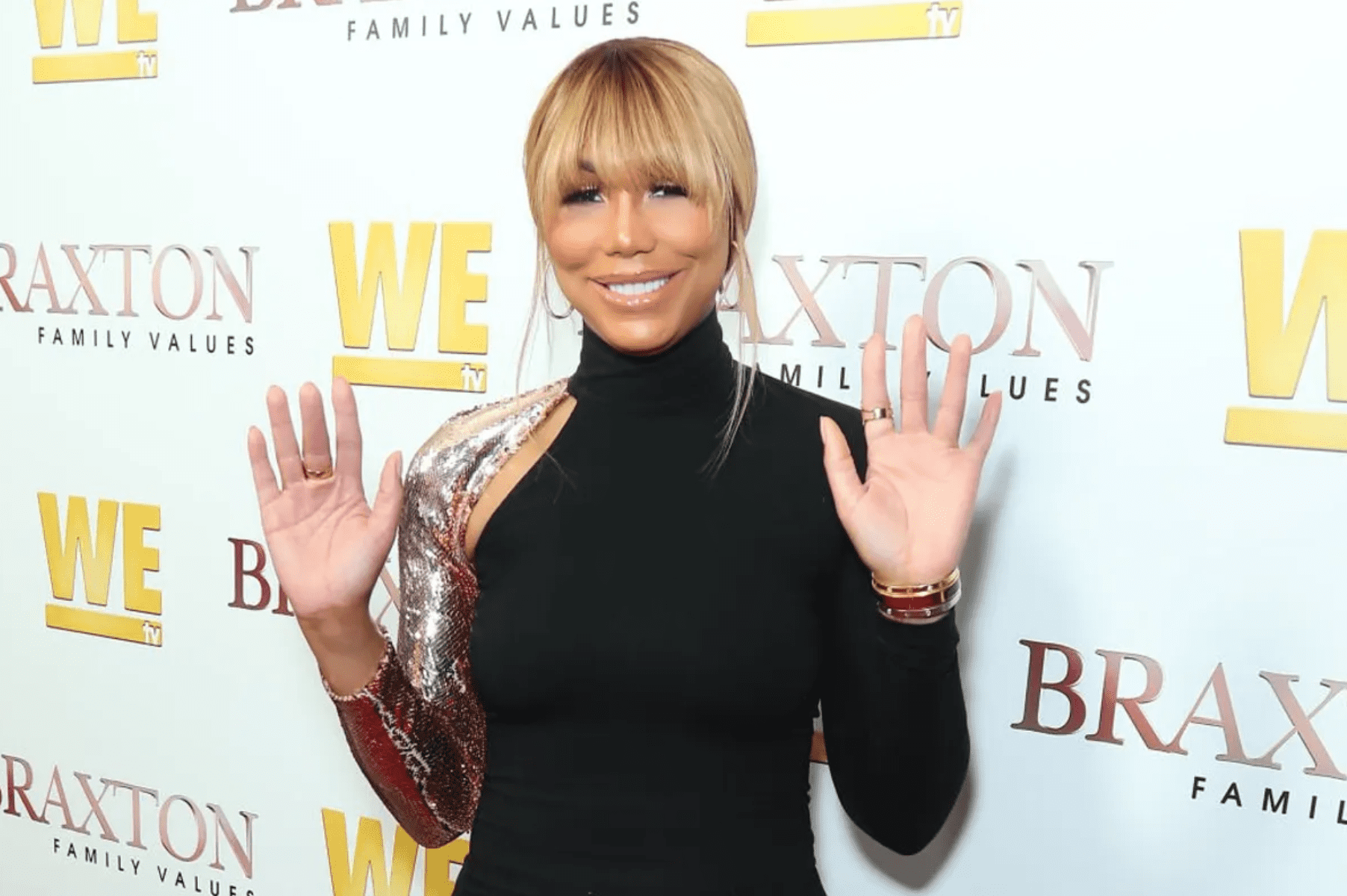 The music star posed with her sister and fellow singer, Toni Braxton, as they presented goofy looks for the camera. The birthday boy stayed in between them, looking excited.
Herbert stood behind them in a striped shirt and white shorts as he showed off his slimmer figure. More of the photo slide displayed the colorful Super Mario-themed party thrown for Logan. Braxton did not hold back her happiness:
"An 8th birthday that brought everyone together… look how God used this day for all of His GLORY. That's why I love him so much…"
Many fans had lots of love for Braxton and her pre-teen son as they flooded the timeline with warm birthday wishes. Logan also received some affection from celebrities like Tiny Harris, Eva Marcille, and Cynthia Bailey. 
It is safe to say that Braxton has a lot to be grateful for as she has had to face some challenging moments in the past year, from divorce to anxiety issues and relationship drama.
[Adefeso and Braxton] had some dramatic moments that led him to request a restraining order against her.
Once speaking with her former co-hosts on "The Real," the music star opened up about her ex-husband's health struggles that could have led to his death.
Braxton revealed it was necessary for her to get checked because one could experience health issues from a blood clot. She said Herbert suffered seven blood clotting issues.
The award-winning singer relayed that she had no idea her ex-spouse suffered those health issues as he kept it from her. However, she found out after she noticed him gasping for breath.
In recent years, the "Love and War" crooner has struggled with family drama and her divorce, and this took a toll on her mental health, but according to her, she was able to keep her head up high because of young Logan. 
The star's struggles were also projected into her relationship with her now ex-lover, David Adefeso. They had some dramatic moments that led him to request a restraining order against her.
When he spoke about his decision to get a court order, Adefeso noted the importance of mental health and why it should be adequately cared for. He also alluded to the domestic violence he suffered from Braxton.