Savannah Chrisley Poses in Oversized Aviator Sunglasses and White Hat in a Cute Car Selfie
Reality TV star Savannah Chrisley appeared stunning as always in a recent Instagram share. Rocking an oversized aviator sunshade and White hat, she posed for a sweet car selfie.
"Chrisley Knows Best" star Savannah Chrisley made headlines as she got her 2.2million fans gushing over her striking good looks with a snapshot she posted three days ago on her Instagram page.
In the snape shared, Savannah sported a nice jumbo aviator sunshade, matching it with a white hat that fitted the color of her short blonde lucks. She also wore a white sheer top that gave a glimpse of her bathing suit.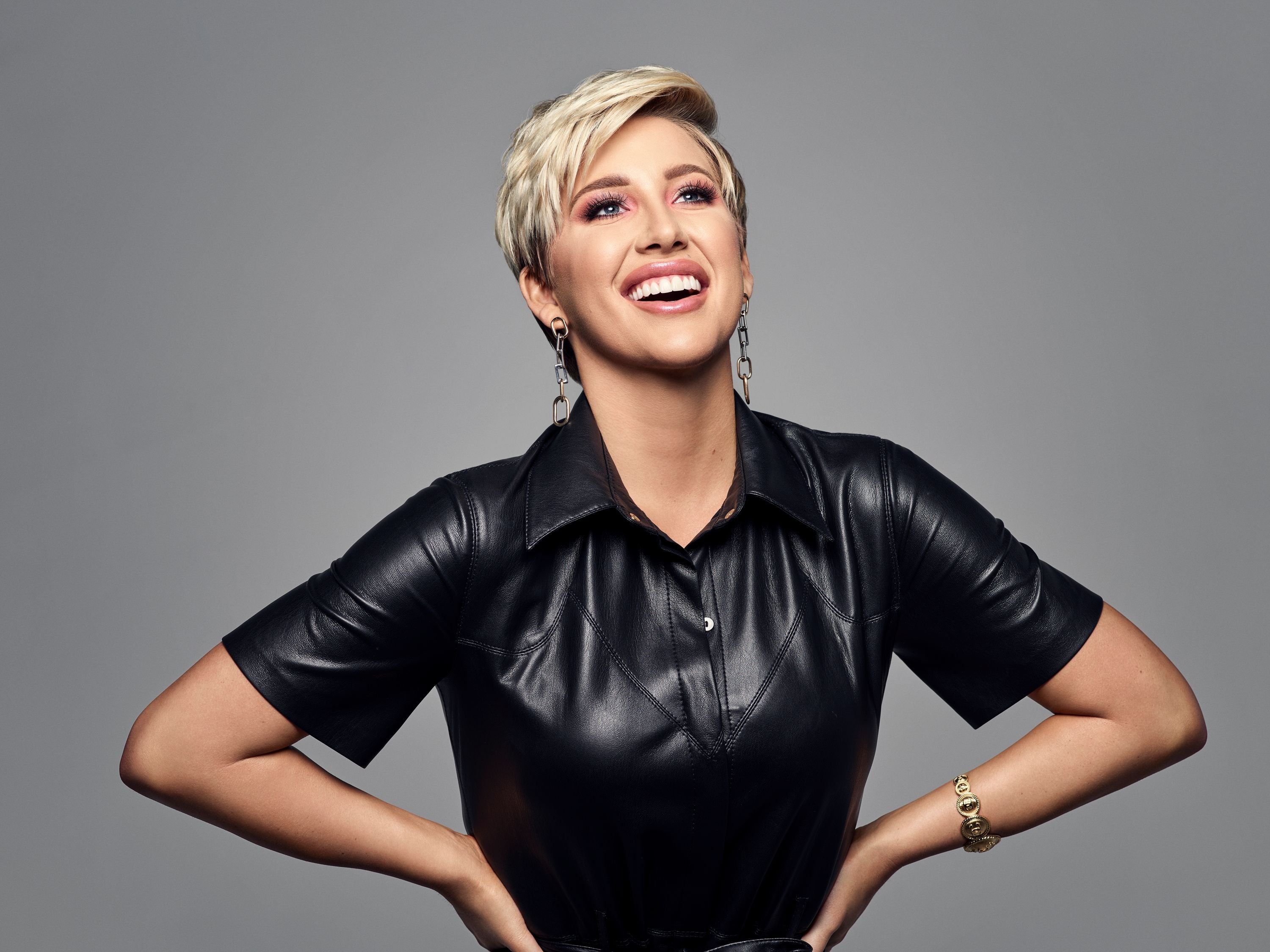 The TV star complemented her outfit with a simple ornament as she had a mesmerizing smile on, while she placed her polished nails stylishly on one cheek and posed for her cute car selfie. Gushing over her outfit and look, one fan wrote:
"I think this photo is beyond gorgeous."
It appears that Savannah, 23, and her ex, Nic Kerdiles are still on good terms, and this is evident with the comment Kerdiles made on one of Savannah's media posts. This got fans wondering if the pair were back together.
Savannah's dad Todd Chrisley shared his view on one of her bath suit outfits.
After the reality star shared her joy over a successful real estate examination on social media, her ex-sweetheart Kerdiles called her babe in the comment he made, as he congratulated her for the success.
His actions, however, got their fans wondering if the two were back in a relationship. Their speculations were cleared by Savannah's representative, who stated that the two are only good friends.
Savannah sure knows how to keep it cool celebrating Memorial Day; the 23-year-old star showed off her perfect frame in a mint-green two-piece swimsuit as she had a fantastic time out on a yacht.
The actress acknowledged the special day, noting that the Memorial Day celebration is for honoring all those selfless people who loved like Jesus and sacrificed their lives for others.
Savannah's dad Todd Chrisley shared his view on one of her bath suit outfits after she shared a bathroom mirror selfie from a recent luxurious vacation where she rocked a minuscule string two-piece swimsuit.
The 52-year-old dad gave his daughter a piece of his mind as he took over the comments section of her post and openly mentioned his disapproval of her outfit.