Savannah Chrisley Poses in a White T-Shirt & Blue Skirt with Biracial Niece Chloé in a Cute Pic
Savannah Chrisley shared an adorable new photo on Instagram with her niece Chloé, posing together on a cement wall. 
Savannah Chrisley from "Chrisley Knows Best" shared an adorable photo of herself and her niece Chloé on Instagram this Tuesday, May 18, 2021.
In the photo, Chrisley looks beautiful as she smiled toward the camera and wore a blue skirt with a simple white T-shirt. Chloé looked equally adorable in a pair of white skinny jeans and a pale pink blouse.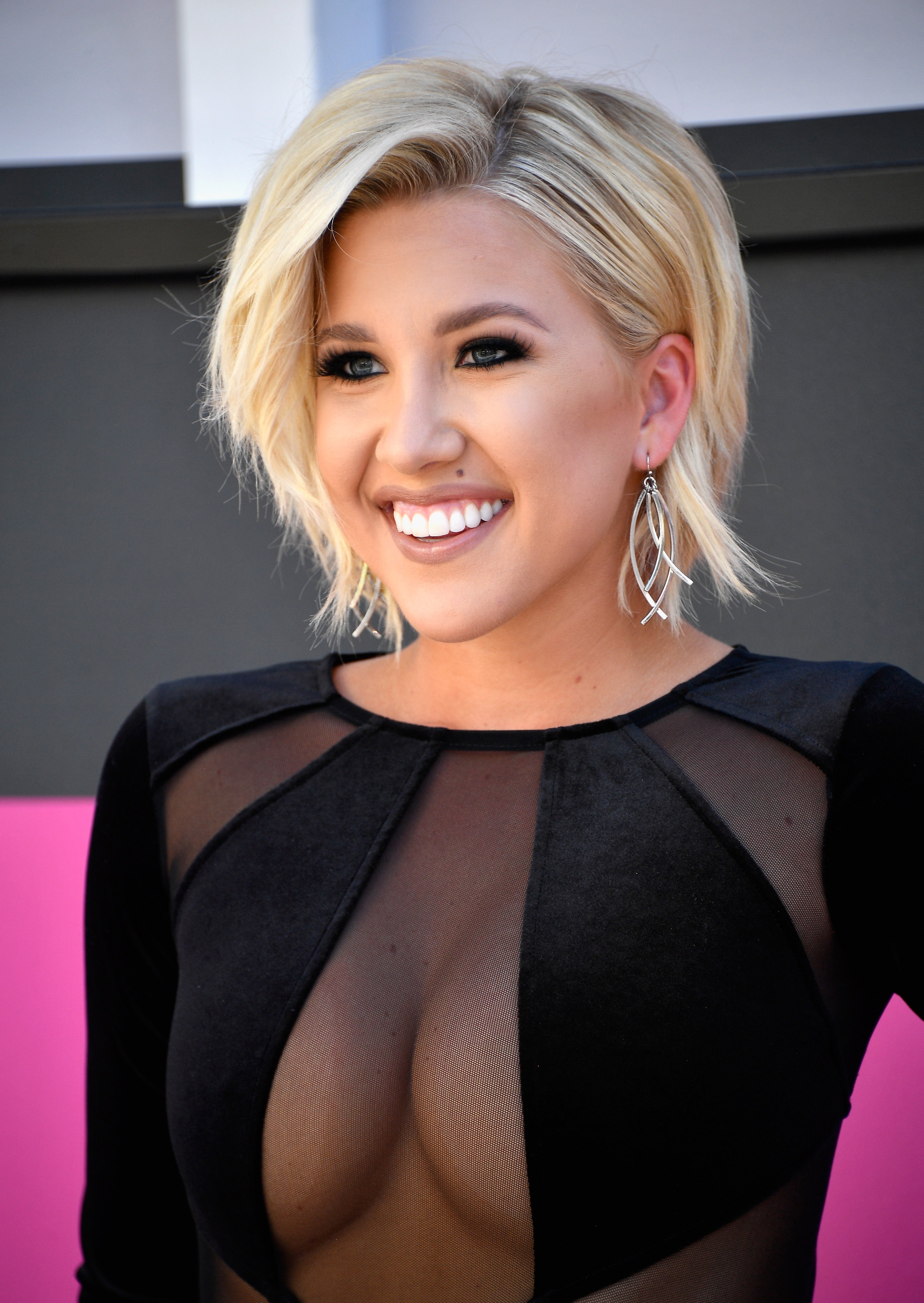 Chloé is the daughter of Chrisley's older brother, Kyle and Amber Johnson. Chloé's grandparents, Todd and Julie, are currently raising her on behalf of their son, who has suffered from substance abuse and a bipolar diagnosis. 
Chrisley regularly shares lovely family photos on her Instagram account. In the caption of her most recent photo with her niece, Chrisley hashtagged sisters forever and wrote:
" "The soul is healed by being with children." ❤️ #mypreciousgirl #foreversisters"
The Chrisley family has been outspoken about the racism they receive on social media about Chloé, who is biracial. Recently Chrisley spoke to People about how she tried to support Chloé through it.
Last year, Chrisley told People that she felt it was her duty to stand up for her niece. She explained she had felt judgment from others when the two are out enjoying a day together.
Her husband, Todd, has called out racist Instagram commenters before.
Chrisley noted that the two family members would be out together, getting lunch or getting their nails done, and she would get uncomfortable looks from people. She added that in 2020 it should not be happening.
The reality TV star remarked that it was not good enough to say something. Someone's words about initiating action against racial injustice, have to match their actions, as she said:
"If you're not putting any action behind it, then it means nothing. So, I think that's what we as a family are trying to do — trying to put action behind it."
Chrisley's mother and father have both spoken out against that discrimination their gorgeous grandchild has faced. Julie discussed the racism she had witness towards her granddaughter with Today.
She explained that people had told her that Chloé does not belong in their family. She remarked that when internet trolls say something about Chloé, she will be sure to call them out about it. 
Her husband, Todd, has called out racist Instagram commenters before. One user commented that they did not like it when people married outside of their race, as it hurts the children. 
However, Todd clapped back at the commenter and wrote that he hoped the Lord would let them live long enough to learn that hatred and ignorance hurt children and not their race.