Beyoncé Pours Her Curves into Black Latex Mini Dress & Crystalized Jacket in a New Shoot
Beyoncé showed off her killer body by pouring her curves into a black latex mini dress paired with a crystal embroidered jacket while posing for the camera.
Beyoncé, aka Queen Bey, confidently and unapologetically runs her empire, no doubt! For decades, her musical prowess mixed with her fashion sense, business acumen, and creativity set her in a position of an idol to her millions of fans worldwide.
The Grammy Award-winning singer, songwriter, fashion icon, and entrepreneur is in a class of her own, where she evolves and dominates.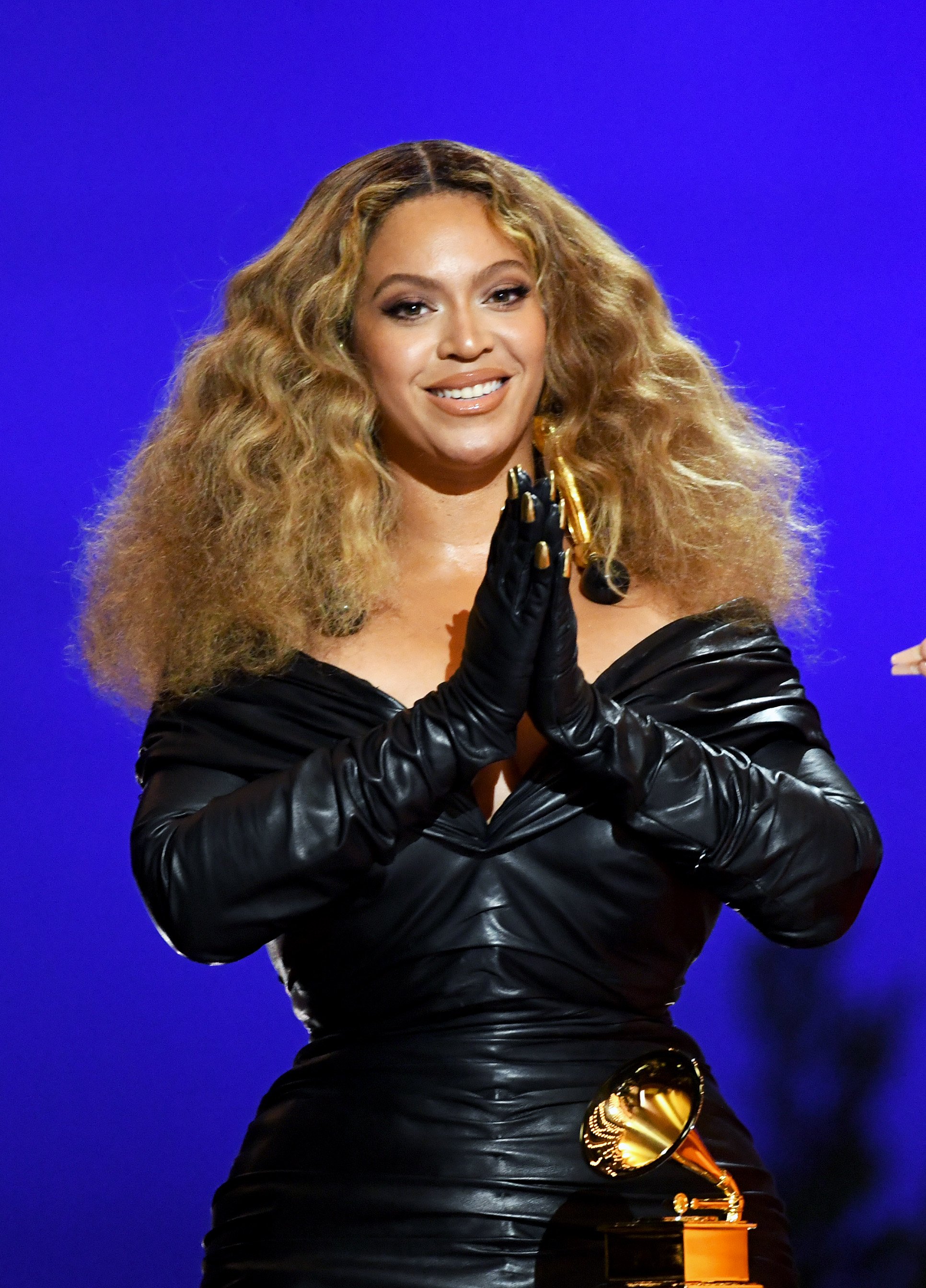 Times without number, she has displayed her unique abilities to sing in incredible pitches/tones, connect to a wide range of audiences through her lyrics, and still whip up top-notch looks on red carpets or stage—for her, appearance seems to be everything!
Recently, the legendary songstress gave her legion of fans a little something to chatter about. She blessed them with unique snaps and slides where she appeared in all-black apparel, looking stunning and classy.
The superstar rocked a black David Koma corset-themed mini dress made of latex material, fitted from the waist up and slightly free downwards, with pockets big enough to welcome four fingers.
In one of the images, she tucked in both hands conveniently and stylishly while standing in front of a wall in a pose, revealing her flawless curves and toned thighs.
Although the dress created an avenue for a bit of cleavage and bare skin to be seen, the fashionista paired it with an open jacket embroidered with crystalized patterns.
She added costly-looking shimmery neck jewelry, black Christain Louboutin pumps, and Magda Butrym x Linda Farrow dark sunshades to the mix. Beyoncé opted for a radiant glow with her partially heavy face beat and rocked her signature straight honey-colored hair. 
The duo is one of the industry's power couples with a long-lasting relationship that has produced three kids.
The photos had no caption, but over forty thousand fans did not mince words when they echoed adjectives that defined the gorgeousness of the A-list celebrity. 
Beyoncé's pictures were taken on the same day of her unique date night with her rapper husband Jay Z at the Barclays Center. The pair attended the Brooklyn Nets versus the Milwaukee Bucks NBA game.
As she stunned in her designer outfits, Jay Z matched the killer vibes by sporting an all-black outfit and face cap. Paparazzi pictured the two holding hands and sitting in a cozy position throughout the game.
The duo is one of the industry's power couples with a long-lasting relationship that has produced three kids. Despite their busy schedule, they carve out special family bonding time with the children.
Beyoncé has been vocal about making her family a priority, something she does effortlessly even though she freely lets out details of herself online and in the media.