Remy Ma & Papoose Kiss Their Daughter Dressed in Pink Strawberry Print Dress in New Family Clip
Remy Ma and Papoose never miss a moment to show their little "Golden Child" some affection, and she should soak up all the undivided attention because she may have a sibling coming her way. 
Recently, Papoose took to Instagram to share an adorable family clip. In the video, he and his wife Remy Ma kiss their daughter Reminisce, who was dressed in a pink strawberry print dress. 
Remy stood on the left of the young girl while Papoose cradled her. The mother waved at the camera, saying hi, and then proceeded to give Reminisce a quick kiss on the cheek as she walked away.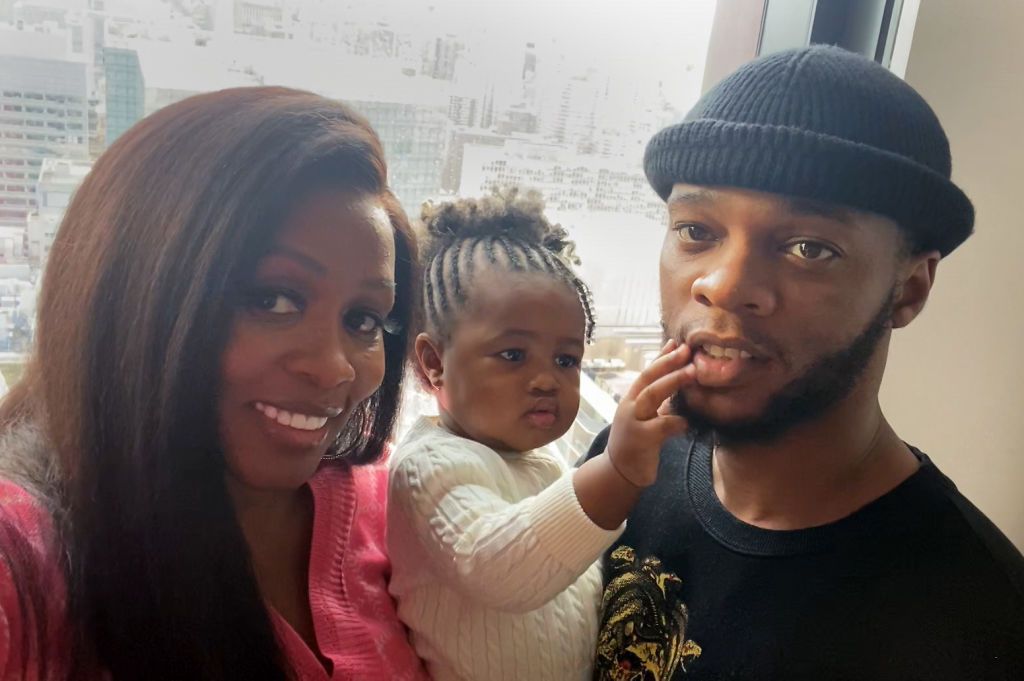 Papoose also said his hellos to the lens, then lovingly gave Reminisce a quick peck on the forehead decorated with a pink bow, golden chains hanging from it. The caption read: 
"Congrats to my bro @djbedtyme357 on the new baby/Marriage & the new House. Love to see family living good."
The baby was covered in an all-pink dress with a light tulle, complete with red strawberry patterns. Her hair was tied into an adorable fluffy bun sitting on the back of her head. 
Her father also donned a bright pink cap which matched the swirling pink shades on his multi-colored shirt. He finished off his urban-Bohemian aesthetic with a golden chain complete with the hamsa hand symbol.
The little one is purportedly already able to read some words at 2 years of age. 
Fans of the musical family thought the video was absolutely adorable. They sent in a plethora of heart emojis, remarking on how cute Reminisce is. 
In another family-focused shot, Remy and Papoose snuggled with Reminisce who was wearing a $460 Fendi dress. Of course, all of them were dressed well, with Papoose sporting a Louis Vuitton outfit in blue.
Remy wore fuzzy white boots and a long-sleeved floral print jacket with a matching bow in her hair. The three appeared to have just come home from a party. 
These two doting parents refer to Reminisce as "The Golden Child." One reason is that the little one is purportedly already able to read some words at 2 years of age. 
Taking to Instagram when her daughter was 4 months, Remy wrote a caption about why Reminisce is so special. One reason is that her baby could already say "hi" back in the same cadence as her. 
Remy once said that giving birth to her little girl actually made her and Papoose closer to one another. She expressed that her fellow rapper and lover is foremost her best friend.
They were already so determined to make their relationship work in the best way possible. Now, they are also determined to be great parents, she explained.
The couple has opened up about whether they want more children, agreeing they definitely want to expand the family. They plan on doing so through IVF which is how they got little Reminisce.