Halle Berry Flaunts Her Thighs Lying on the Wet Sand in a Colorful Swimsuit in New Photo
Phenomenal actress Halle Berry looked incredible as she posed in a colorful swimsuit that showed off her well-toned thighs and fit body, as seen in a recent snap she shared.
Actress Halle Berry is known for her outstanding performance when it comes to acting, but aside from that, she is also known for her beautiful shape and keen fitness journey.
Berry's fitness routine has helped her stay at the top of her game and it's reflected in the youthful and firm look of her body, as seen in a recent picture she shared on Instagram.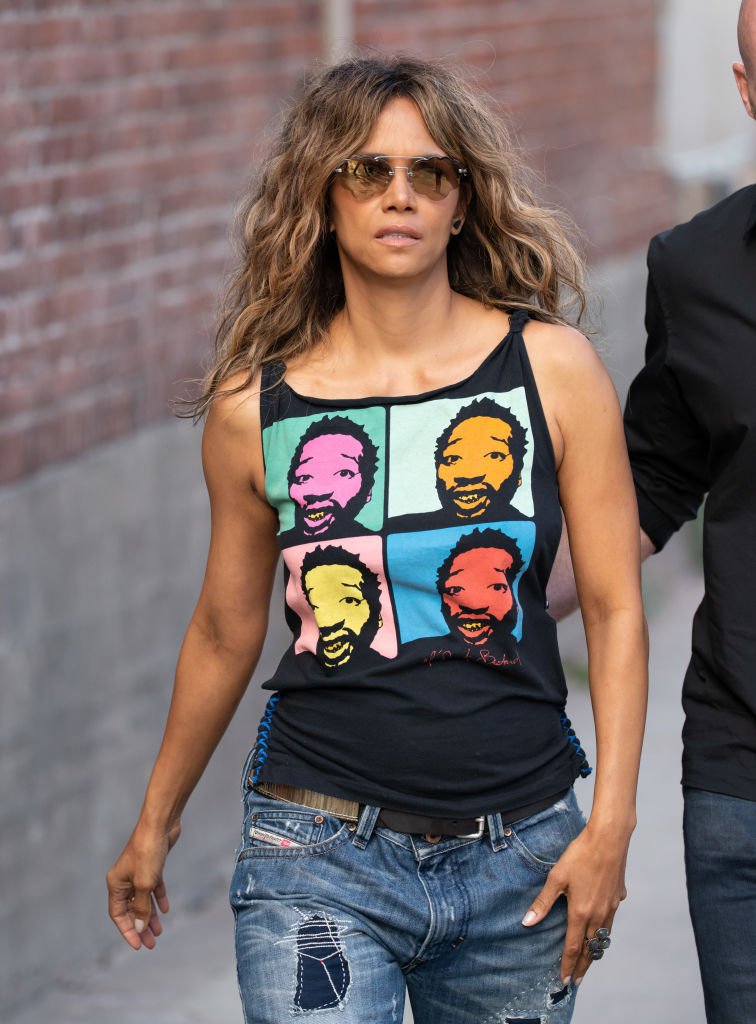 Taking to the popular picture-sharing social media platform, Berry posted an image of herself lying in the sand with her face turned away from the camera.
She had on a colorful swimsuit that had beads at the waist and showed off her toned thighs and legs. With one leg raised over the other, Berry captioned the post with the words:
"If it requires a bikini, my answer is always yes please!"
Aside from her fit body, Berry's skin and long blondish hair were other features that had fans commenting and gushing over how beautiful she looked.
She urged her fans and followers to never give up on love.
Some of her colleagues, such as Niecy Nash, Jamie Foxx, and Taraji P. Henson, among others, also took to the comments section to show their love for Berry by liking and reacting to the posts.
The post had over 154,000 likes and thousands of comments within hours of it being posted. Fans expressed that Berry looked youthful and not a day above 25 years old.
Some expressed that her workout and ketogenic diet seems to be giving her the desired results she wanted, while others agreed that she had the body to rock any swimsuit she wanted.
In April, Berry made her red carpet debut with her musician boyfriend Van Hunt at the 2021 Oscars. The pair had reportedly been dating since September last year.
On Valentine's Day, Berry shared pictures of them looking all cozy and cuddled up while encouraging those who might be looking for love to never give up.
She urged her fans and followers to keep finding love despite the odds, as keeping one's heart open was the surest way to find love.
Before dating Hunt, Berry had been divorced three times and is a doting mom to two adorable children, daughter Nahla Ariela Aubry and son Maceo Robert Martinez.