Halle Berry Stuns at the 2021 Oscars Posing In a Strapless Mauve Gown with Her Boyfriend Van Hunt
Acclaimed actress Halle Berry stunned thousands of fans with photos of herself in a stylish gown alongside her handsome boyfriend Van Hunt during the 2021 Oscars. Check out their looks.
The ever-youthful actress Halle Berry recently shared on her Instagram feed several pictures of her dressed in a beautiful strapless gown for this year's Oscars.  
Berry showed her different angles in the stunning photos while wearing a gorgeous mauve gown with a large ribbon in front. Beside her was her boyfriend, Van Hunt, looking dapper in a velvet suit.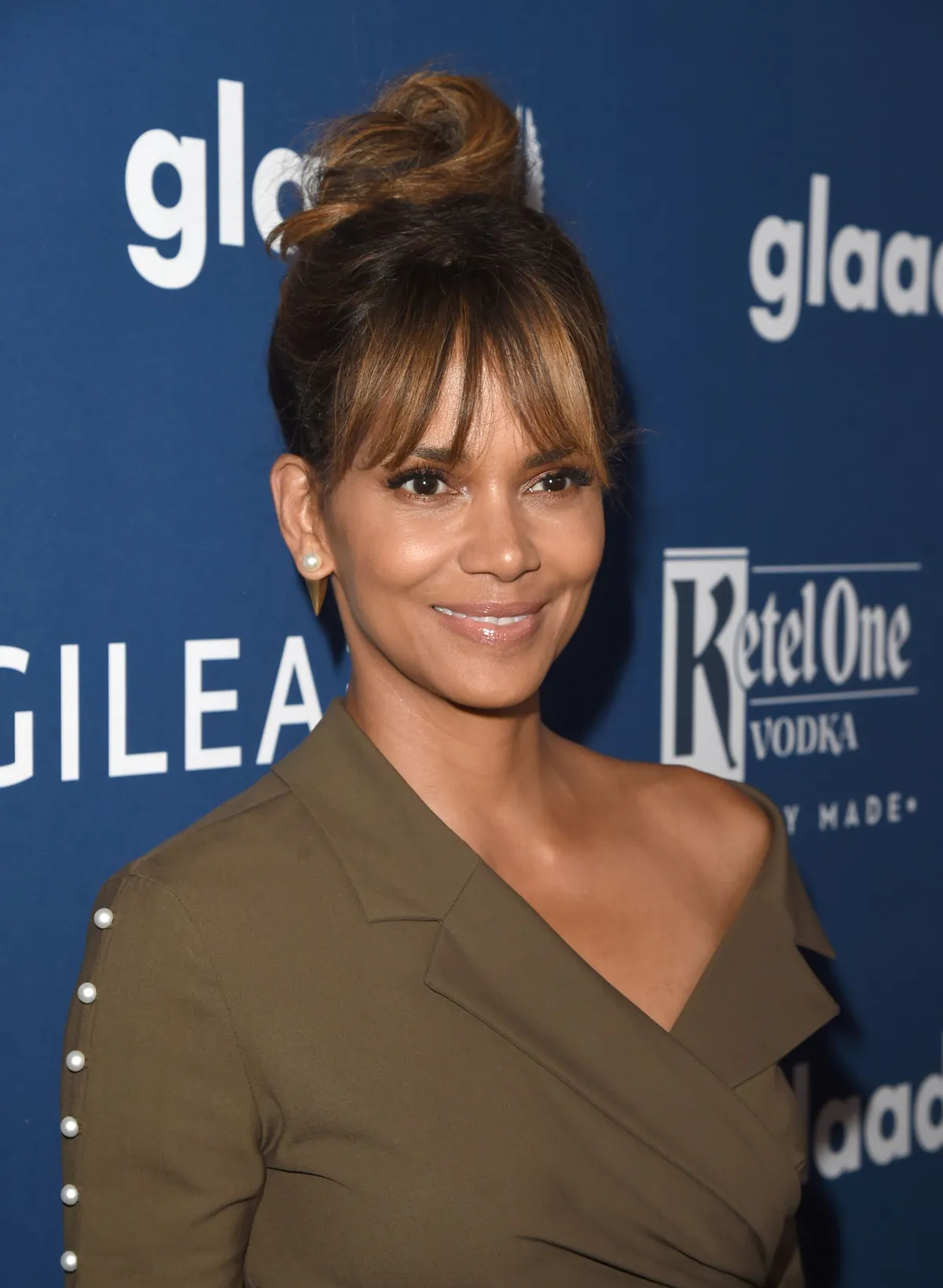 Berry, who's becoming a pro in DIY beauty routines at home, looked breathtaking from all angles. The curvy cuts of her gown and its tiny folds highlighted her ample cleavage.
The dress also complemented her flawless skin and toned arms. Berry's looks left many of her fans speechless, while others commented about her sweet moment with her boyfriend. One admirer wrote:
"Yasss 🔥 love the entire ensemble. 😍"
More fans left loving comments on Berry's overall outfit. A follower applauded the actress, saying she always has the best Oscars dress every year. 
Berry is known for showing up at the Oscars in unforgettable styles since the 1990s. This year, she successfully stole the spotlight with a new haircut. 
In addition to her hairstyle, the 54-year-old actress dazzled the crowd as she walked the red carpet with Hunt, whom she started dating in September 2020.
Fans have been hooked on their romance since they made their relationship public. In a previous interview, Grammy-winner Hunt shared that the actress has helped improve every aspect of his life. 
Berry also gushed about her boyfriend on Valentine's Day in an Instagram post in which she told her followers they should "never settle" until they find the right match for them.
In a recent interview, Berry shared her three divorces summed up her poor judgment in looking for men. She admitted she would see men as nice and trustworthy at first, only to realize they were the opposite.
Before Hunt swept her off her feet, the award-winning actress was previously married to David Justice from 1993 to 1997 and Eric Benét from 2001 to 2005. 
Shortly after divorcing Benét, Berry dated Canadian model Gabriel Aubry, but they broke up in 2010. Despite never being married, she and Aubry share a daughter named Nahla Ariela, whom they welcomed in 2008.
After Aubry, Bery married French actor Olivier Martinez in 2013, but their marriage ended in 2016. They share a seven-year-old son named Maceo Robert, who was born in 2013.