'House of Payne's China McClain Sends Message to Her Future Husband While Posing in Leather Jacket
Famous actress China McClain recently addressed a short note to her future man after she shared a video clip via her social media page.
China McClain's face card never declines, and she doesn't mind reminding those who may have forgotten that fact. The talented actress recently took to her Instagram page with video footage that caught a lot of attention.
The video began with the "House of Payne" star dressed in a strappy top; her hair was styled in loose flowing waves that fell past her dainty shoulders. Her face was touched with slight makeup, and the only visible body jewelry she had on was a slim necklace.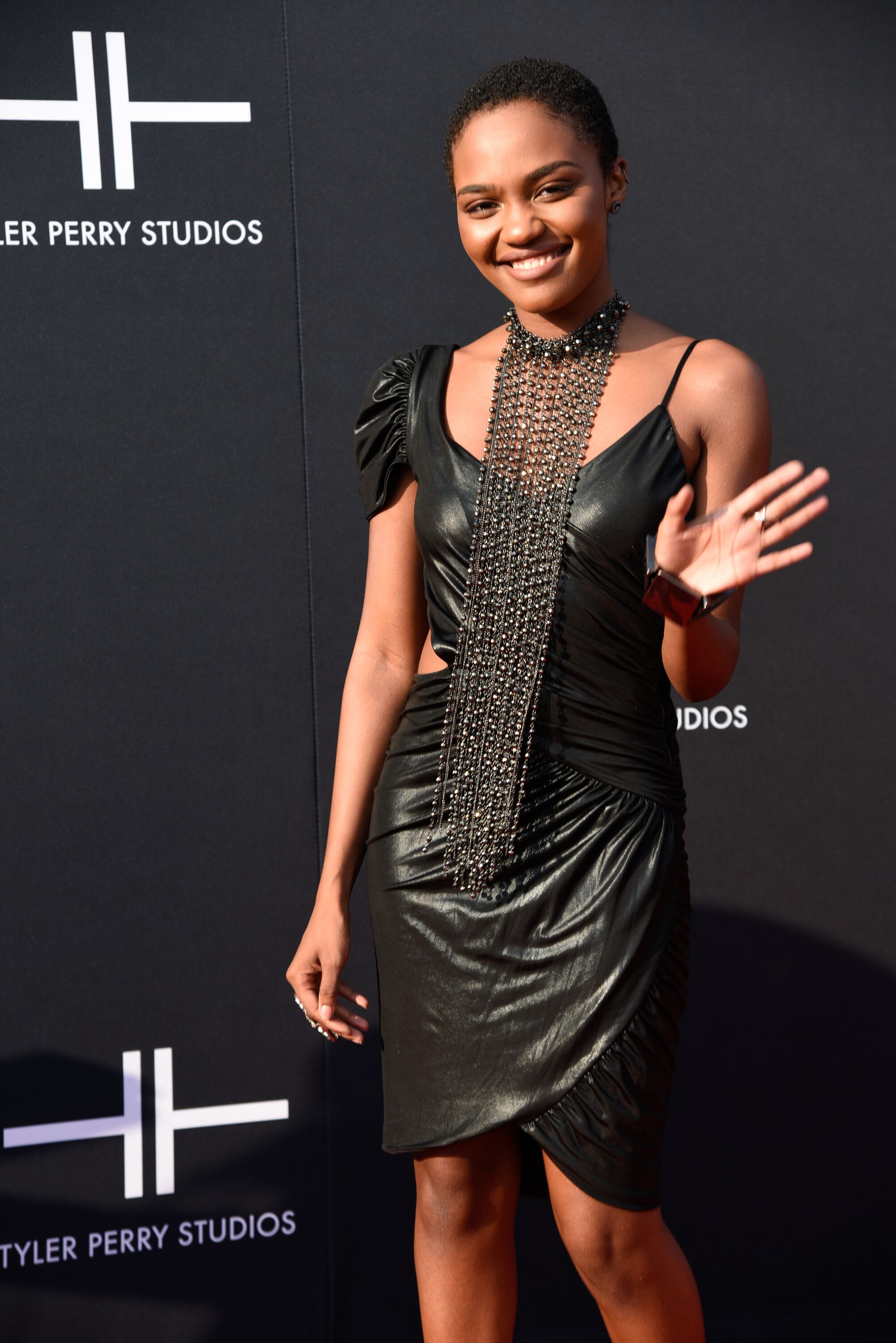 Without warning, the video switched to show McClain dressed in completely different attire. The change was quite dramatic because it seemed like she transitioned from being feminine to a tomboy.
She had replaced her flimsy top with a dark leather jacket, and her hair that had been long and flowing before was styled into a whole new do.
She wore nothing under the jacket, giving her fans a glimpse of her cleavage. Her caption held a warning dedicated to her future husband. It read:
"Dear future husband, your clothes are my clothes."
A majority of netizens, especially the women, who took to the comment section, seemed to agree with her statement. Of course, most men who replied to the post did not seem terribly bothered about her opinion; in fact, they seemed to be used to the sentiment.
The result of that is what her fans have been witnessing on social media recently.
McClain is fast becoming one of the most prominent names in the entertainment industry. She grew up wanting to be a singer, but her affinity for other branches of art became evident as she grew older.
It began when she featured on Disney's "A.N.T. Farm." She displayed her capabilities and has not stopped doing so ever since.
The older she got, the more success she experienced, and her talent and hard work have bagged her numerous roles, including starring as "Jennifer Pierce/Lightning" in "Black Lightning"— the show lasted four seasons.
The past year was a difficult one for McClain, who lost a friend dear to her. His name was Cameron Boyce, and his death made her take a step back and reevaluate life. 
The result of that is what her fans have been witnessing on social media recently. McClain seems to have taken a decision to live fully as a person whose happiness rests in her own hands. Stay winning, McClain!