China McClain Exposes Her Incredible Abs in a Video Dancing In a Bikini Top & Track Pants
From her figure to her glorious hair, China McClain is definitely bold, confident, and not afraid to flaunt her beauty, showing off her gorgeous and glowing body in a recent social media post.
Actress China McClain recently posted a fun and flirtatious video on Instagram. In the short and summery clip, she flaunted her incredible abs while wearing a bikini top and pants and joyfully dancing to music. 
Clapping her hands, making sultry moves, and shaking her hips in a belly-dance-like manner, there is no argument about it; this singer knows how to dance. She seemed to be enjoying it as well, a big smile on her face as she sang along.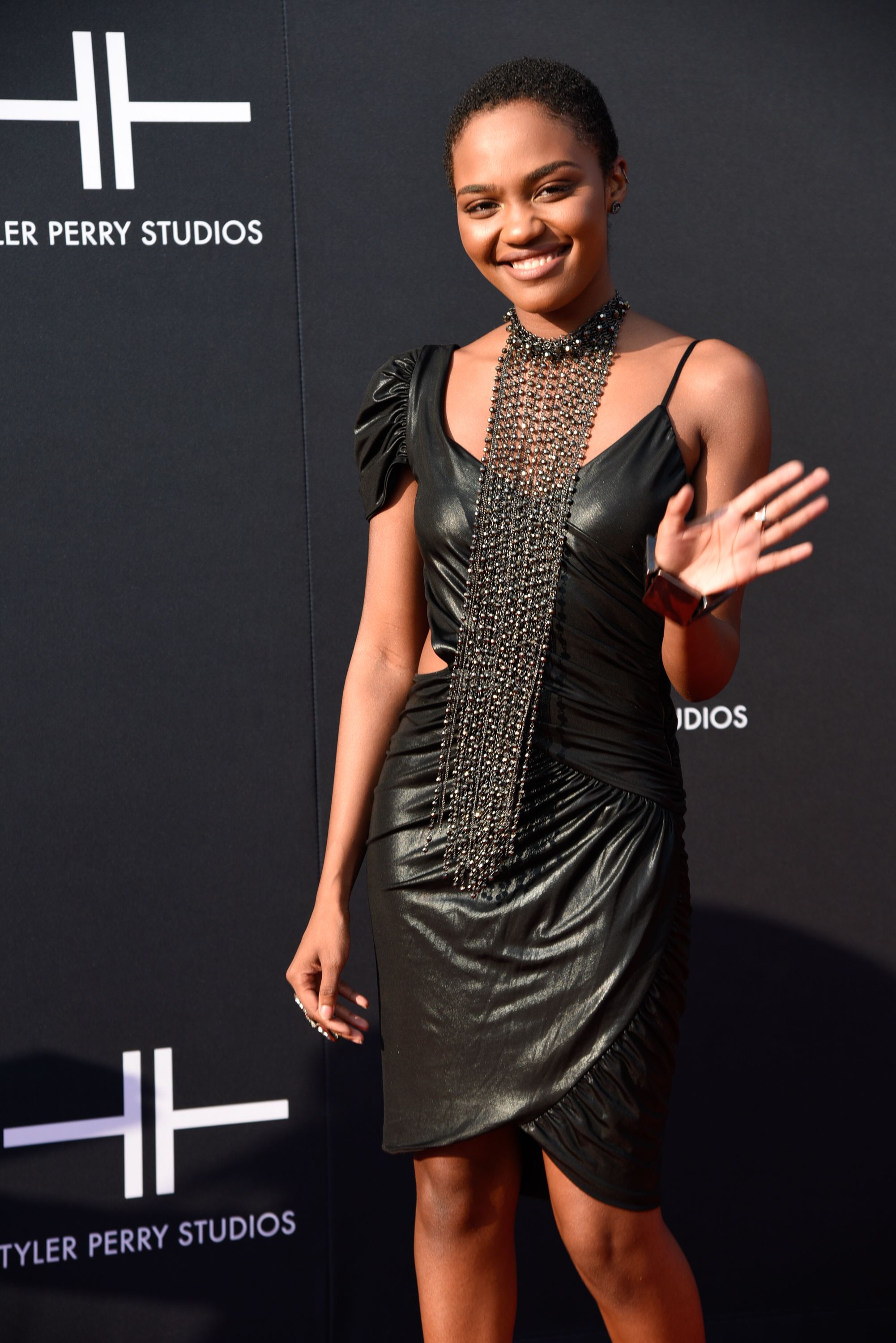 DANCING BY MYSELF 
McLain also wasn't afraid to shake her buttocks as she looked at the camera with a sultry attitude while authentically laughing, her whole face scrunched up adorably. The comment section was alive with compliments, one fan remarking: 
"Not we got an alternate version ??."
The sun shone on her radiant brown skin as her long dark waves cascaded down her body, moving along with the melody. Her eyes sparkled with intense joy as she moved as if no one was watching. 
FLAUNTING HER FLAT ABS
She wore a shimmering golden cross necklace which complemented her sun-touched skin as well as the summer-like scenery. Her pink bikini looked glamorous combined with her comfy shorts creating a welcoming contrast. 
She managed to graduate with honors from high school.
Followers and admirers absolutely loved the sexy and cute video, leaving just over 963,000 and climbing views behind them. The combination of her bikini showing off her stomach, as well as her dancing, definitely accentuated her flat abs. 
MAKING MOVES AGAIN
This gifted actress has a pattern of showing off her abs on social media. At the end of last year, McClain took to TikTok, flaunting her flat stomach in a video while sporting a blue crop top. 
Obviously, this gifted and powerful woman is full of habits, once again wearing her golden cross necklace in this video, as well as dancing. One couldn't help but notice how her moves brought out her gorgeous figure. 
THE HEROINE OF HAIR 
McClain doesn't only love her body but her hair as well, making some courageous moves when it comes to her locks.  In 2019 she admitted to cutting her tresses quite short, sharing a revealing Instagram post with the caption reading:  
"It's gone by the way guys."
Once taking to the online world to show off her new look, there was quite a negative response from many men, claiming that short hair on women is not that attractive. Clapping back, the celeb said that she didn't do it for their approval. 
McClain is most widely known as a famous actress and singer, but there is more to her than the Hollywood limelight. For one, she is a huge fan of football, which is rooted in her family's love for the game. 
The celebrity is also exceedingly clever. She managed to graduate with honors from high school, and as someone who is focused on achieving whatever she puts her mind to, who knows where she will go in the world of academia.