Kimora Lee Simmons and Djimon Hounsou Split in 2012 after 5 Years – Inside How They Co-parent Their Son
Kimora Lee Simmons and Djimon Hounsou seemed like the perfect couple, but the two found themselves in anything but an amicable situation following their split. 
After five years together, model Kimora Lee Simmons and actor Djimon Honsou went their separate ways. What ensued was a nasty custody battle over their child Kenzo, who was 10 years old at the time. 
During the litigations, Honsou implied that Kimora was not allowing him to spend time with his son. The model disputed these claims, alleging he was never around and didn't express interest in seeing Kenzo.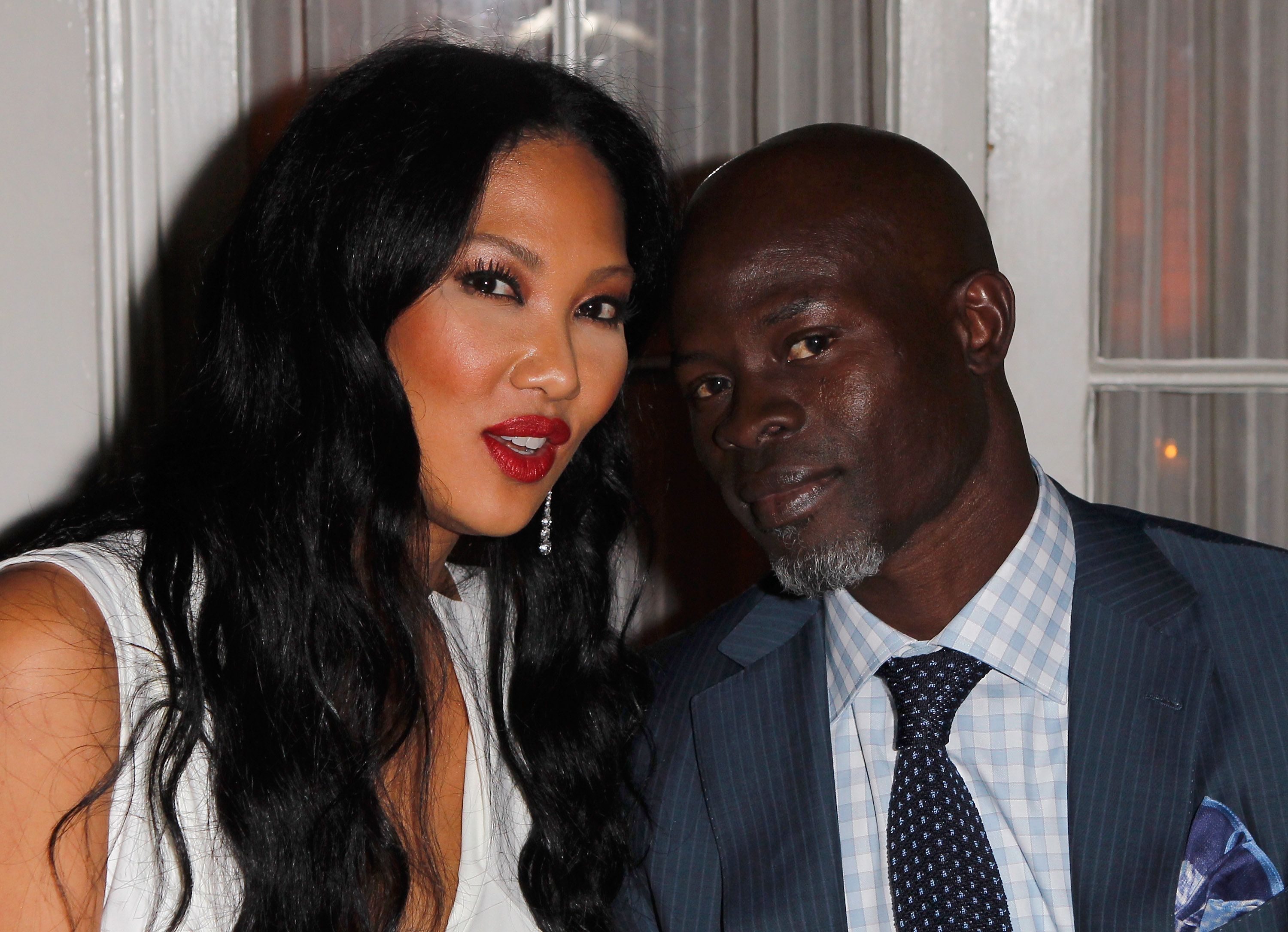 Honsou was visibly upset, stating that his ex-girlfriend had kept Kenzo away from him on Father's Day. The Beninese performer expressed: 
"It would have been nice to see my son for Father's Day. It would have also been nice to at least, talk to him right?"
During the year of this custody battle, Honsou posted a selfie of him and his son. Seemingly hinting that he missed Kenzo, he wrote "#Thinkingofyou" in the caption. 
Throughout the proceedings, Hounsou, who is from Benin, wanted to take Kenzo with him to Africa. Simmons and ex-husband Russell Simmons pushed him to sign an agreement, promising that he wouldn't. 
Kimora shared a Tweet that implied a healthy co-parenting relationship. 
The "Gladiator" star refused to do so. A few years back, the father had shared a picture of him and his son in Benin; the young boy sat on Hounsou's lap, who had his arm affectionately wrapped around him. 
There were some rumors that Hounsou and Kimora split due to financial issues. This was after Russell purportedly cut off the money he provided Kimora with, which supported the couple's lifestyle. 
At the time, it was reported that Kimora was selling her Beverly Hills home, losing $1.2 million in the process. The entrepreneur vehemently denied this. 
The ex-couple still appears to have some type healthy relationship with each other. When the news of their breakup first came to light, Kimora shared a Tweet that implied an amicable co-parenting relationship. 
At the very least, both parents seem to enjoy celebrating their son's milestones. When Kenzo turned nine, Hounsou posted a birthday party picture of the young boy surrounded by actors dressed in superhero costumes. 
More recently, Kimora shared an Instagram shot in honor of Kenzos' twelfth year around the sun. Taking to the caption, she expressed how talented and smart he is and told him how much she loves him. 
More recently, one of Kimoras' other children, Ming Lee Simmons, celebrated her 21st birthday.  Her sister Aoki Lee Simmons took to Instagram, sharing three pictures of herself and Ming.
Both were both dressed in glamorous black outfits. Kimora has one more child of her own; a 6-year-old boy named Wolfe Lee Leissner.