Fans Are Stunned after Simone Biles Becomes the First Woman to Win 7th US All-Around Title
Simone Biles officially became the most decorated gymnast when she won her 7th US All-Around title last weekend, and her fans can hardly believe it!
Over the weekend, Simone Biles stunned all of her fans with her United States Gymnastics Championships performance. 
She held off on performing her most difficult routines. Still, she managed to outclass her opponents to win another championship, making her the only woman to have ever won the record seven times.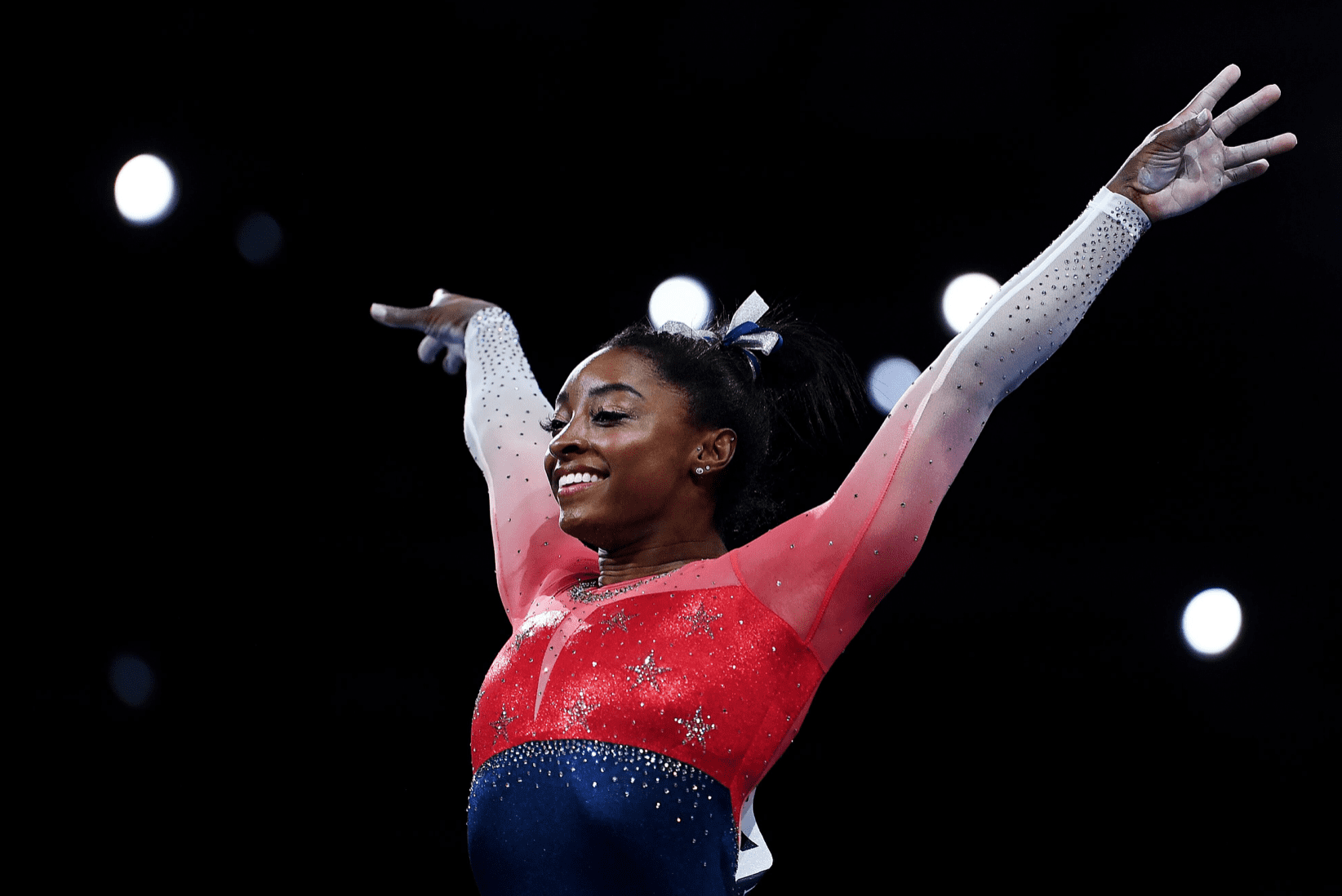 A video of her performing at the event was shared on the official Twitter page of NBC aimed at covering the upcoming Olympics and Paralympics. 
Twitter users took to the comment section to share their opinions on Biles' latest win. General sentiments ranged from disbelief at her prowess and skill to pride in her achievements.
One fan wrote, "Ooh how I cringe when I see her hit the floor because I think...if that were me...my ankles would be shattered in a million pieces...but literally, she is so agile...amazing!!!!"
She is expected to perform even better at the Olympics.
Another fan stated that her mastery of the sport is simply unfair. Of course, her overall performance was not devoid of mistakes, but she attributed those to an overflow of power and adrenaline, and they did not stop her from claiming victory. 
Her fans were impressed but not as much as her boyfriend, Jonathan Owens, who had been there to support her. An athlete himself, he is well aware of how much work she must have had to put in to maintain her rule. 
He expressed pride in her achievement with a post he shared via his Instagram page. In his caption, he couldn't stop praising her, and for a good reason. 
Biles, who has won every all-around competition she has entered since 2013, dominated three out of the four events she participated in on Sunday. 
Biles is just astounding. Talent in every cell. Each time I just cannot believe what she pulls off and makes it look effortless.

— Botfish (@botfish) June 7, 2021
The talented gymnast is inarguably the best globally and has maintained her reign for about eight years. Her performance at the Championships during the weekend was top-notch, and she is expected to perform even better at the Olympics.